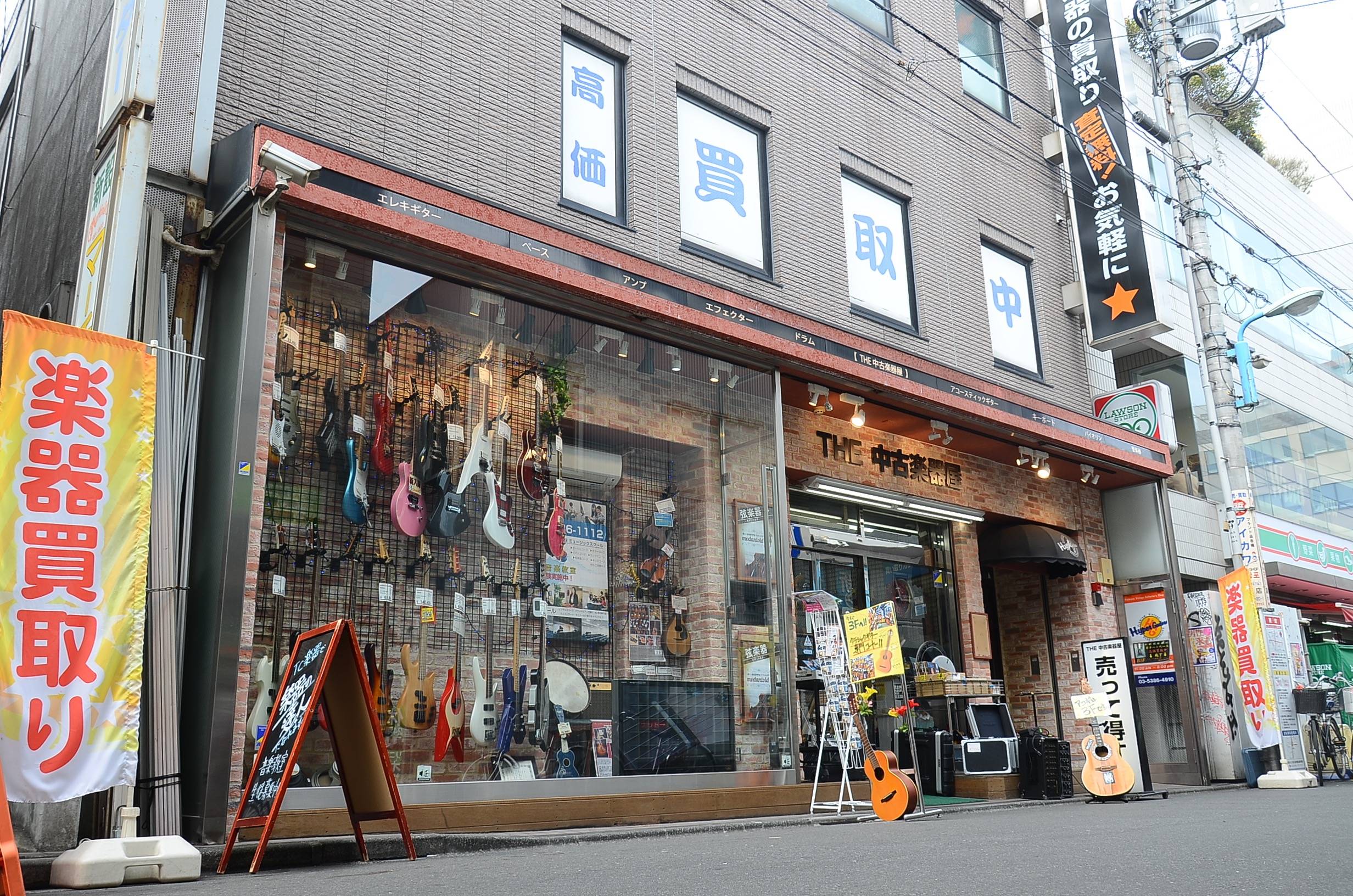 3rd floor Okubo-gakki Musical Store,  Repair Maintenance booth
Wind instruments, stringed instruments, Japanese musical instruments, folk instruments
2nd floor Acoustic Guitar, Bass,  TC-TUNE (repair booth)
Acoustic Guitar Classical Guitar Electric Bass Ukulele Mandolin Banjo Drums
1st floor Electric Guitar, Effector,  purchase help desk
Electric guitars, effectors, amplifiers, accessories, etc.

TCGAKKI
Address: 〒 169-0073 Tokyo Shinjuku-ku 1-11-23
Tel: 03-5386-4560
Opening hours: 13:00 to 20:00
(Holiday: Wednesday Closed and public holidays are open, New Year holidays closed)
Okubo-gakki Store(wind instruments)
TEL: 03-5386-4563

Number of stocks of more than 4,500 items
---
TCGAKKI shop has a large inventory of 4,500 items at any given time, ranging from standard to highly unique instruments!
The variety of instruments, from vintage to current models, makes it exciting just to look at them. In addition to guitars and basses, we also have a large selection of amplifiers, effectors, PA equipment, violins and other stringed instruments.
Used / vintage long-established store
Okubo-gakki
---
In the instrument premium shop, there are many people with brass band students, jazz players, classical players, and more. From around the world, we have a variety of rich lineups, from the vintage gems of the vintage price.

History and treasure Japanese musical instruments "Hyakunindo"

---
Japan's largest used musical instrument specialty store, TC musical instrument group of Japanese instruments. Materials that are difficult to obtain in modern times, and the advanced skill of the craftsmanship, is an irreplaceable property in Japan. We carefully maintain careful care under the professional craftsman and revive as a musical instrument. General customers also accept the purchase request of the Japanese instrument general.

High valuation because you know the value of the instrument
---
Bring your instrument to our store in Shin-Okubo Station, and our staff specializing in each instrument will use their extensive knowledge to assess it immediately. Immediate payment is the main attraction of buying at the store!
For those who live far away, we also offer home delivery service. For those who live far away, we also offer home delivery service. We will assess the value of the instrument by looking at it carefully, rather than using data based on general market prices.

From the store product to customer's repair

---
The instruments sold at TCGAKKI have been repaired and maintained, so even those who are new to buying used instruments can purchase them with peace of mind.
We also welcome requests for repairs and adjustments only! Our know-how and experience are overwhelmingly different from other stores, as we have been maintaining thousands of items for many years. Our staff is very strict with themselves, and we are proud of our reliable skills that make us the best in Japan!

---
Musicians from all over Japan and the world visit our store for our wide selection of vintage and rare instruments, as well as our maintenance skills and knowledge of musical instruments.
The store is also used as a media cooperation store for filming dramas and appearing in magazines, and boasts a solid reputation and track record! If you visit often, you may even have the chance to meet famous musicians!

Never lose our love for instruments!

---
All of our staff are "musical instrument idiots" at heart.
That's why we love to find the value in your instrument, even if it was not recognized by other stores.
We are always thinking and worrying from the same perspective as our customers, and we are doing our best to connect people and instruments.
We can proudly say that our love and knowledge of musical instruments is second to none. I can proudly say that my love and knowledge of musical instruments is second to none, and I look forward to serving you.