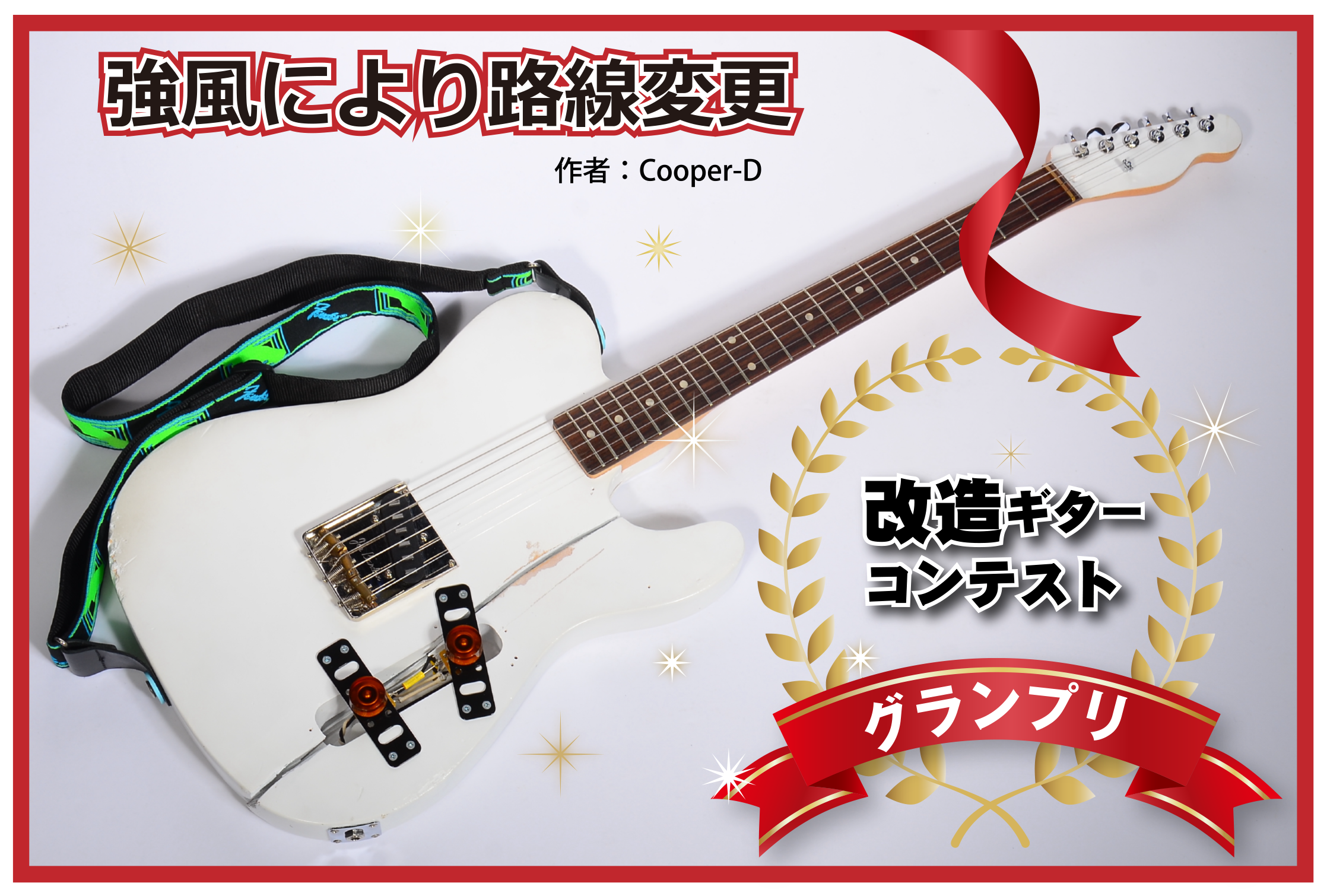 Change of route due to strong winds
While the car was drying on the balcony after being painted to give it a stylish look, a strong wind blew the car off the third floor and cut the body in half!
Although the body was damaged by such an accident, we made a hasty change of course and changed the specifications to a clean one that "can only play rock"! The broken part was not completely restored, but was fixed with metal fittings and a pot was attached to it, a novel idea that no music shop would have thought of.

The wiring material and capacitors that could be seen by fixing the pots with metal fittings gave it a slightly steampunk feel, and at the same time, it overturned the concept that Telecasters have controls mounted on the plate. Although it is not the modification he had originally imagined, the staff at our store all said, "This is very stylish.

This work, which was created by chance, has given us a sense of various dramas.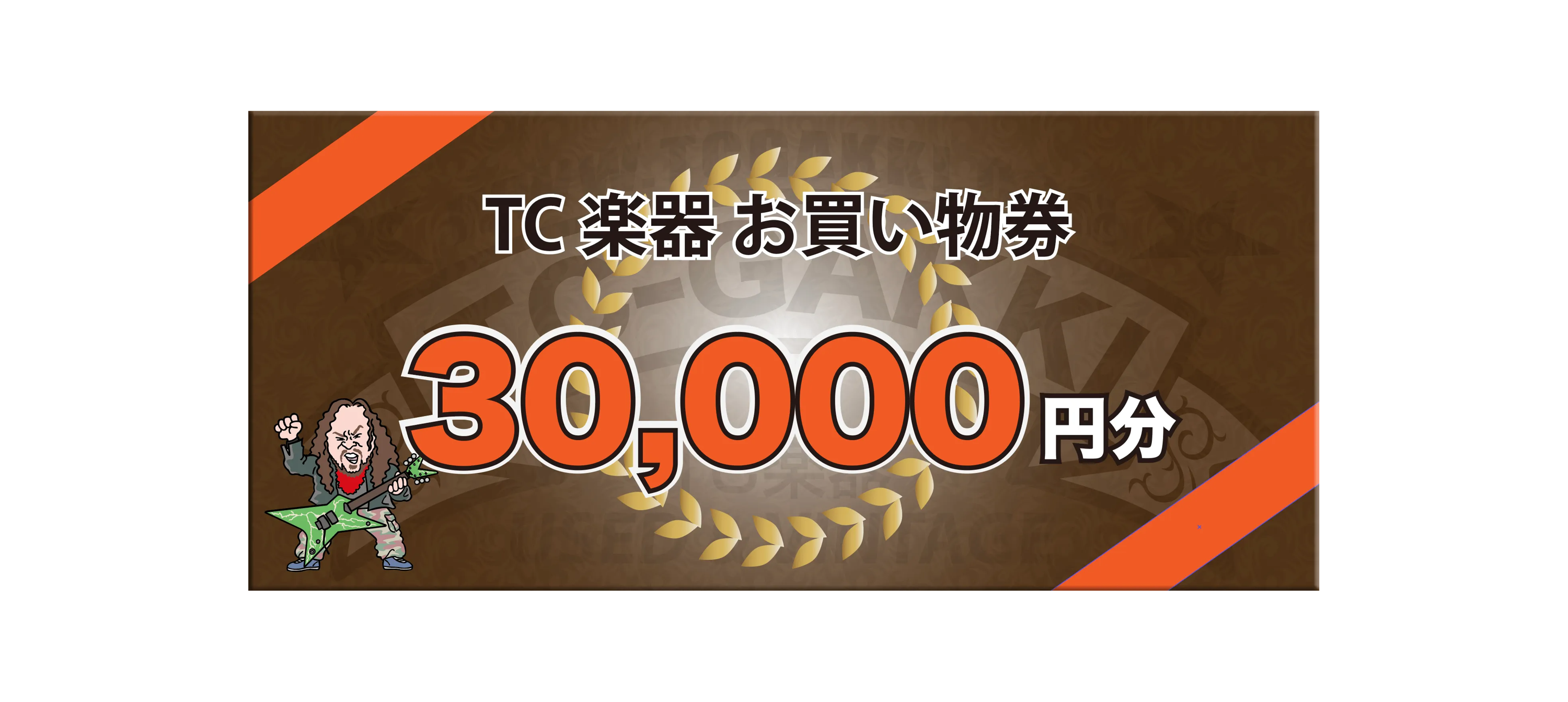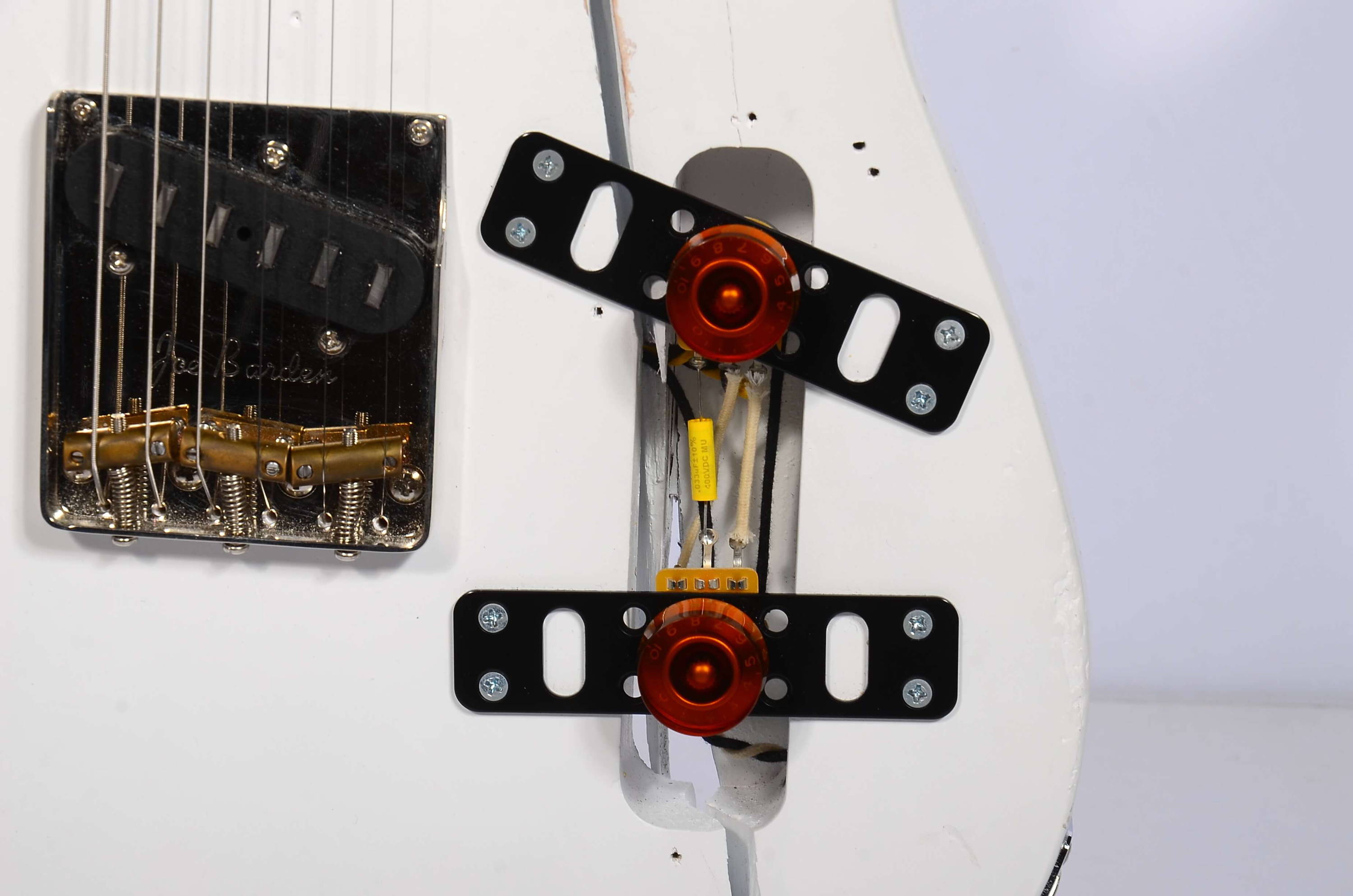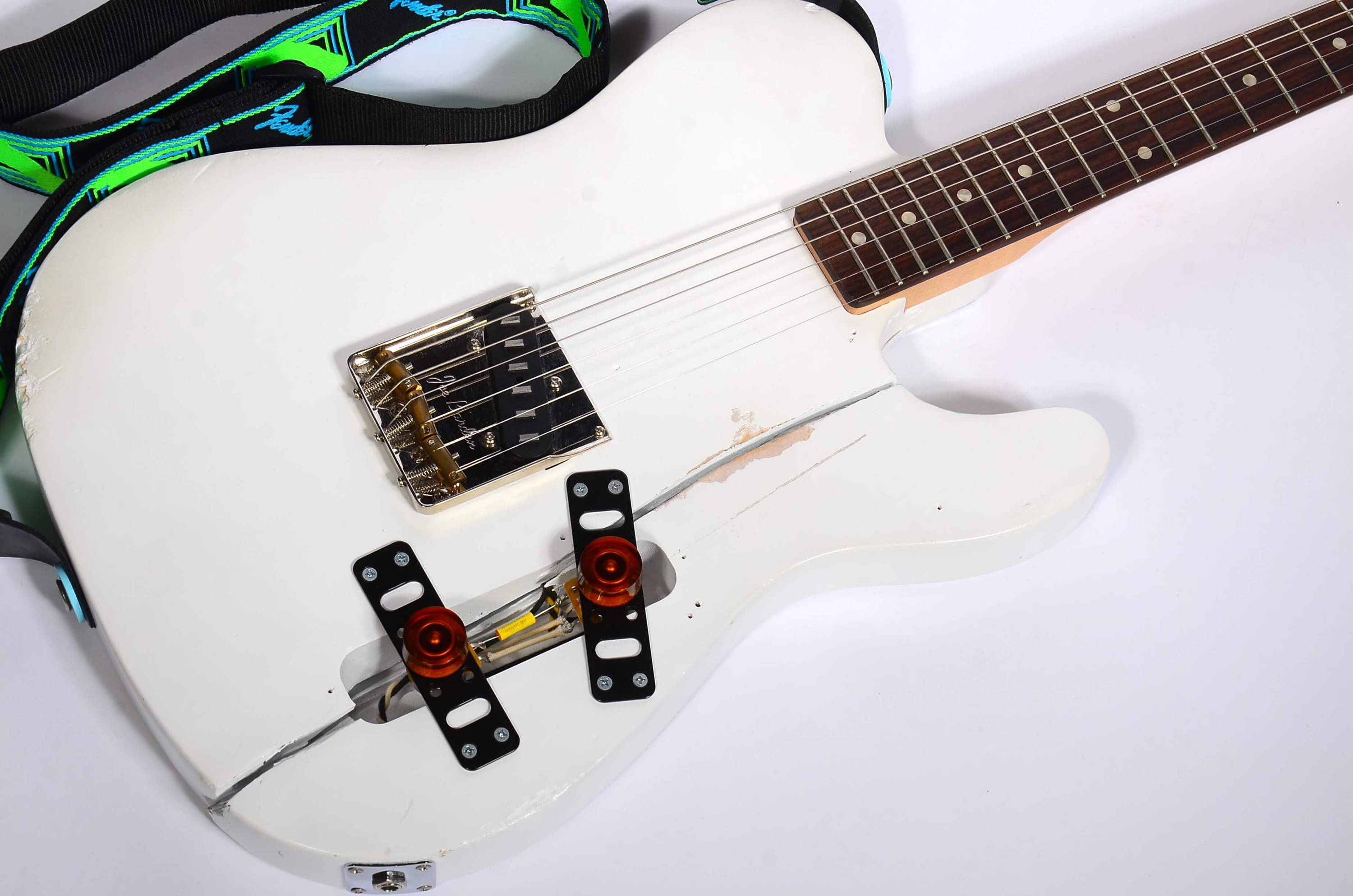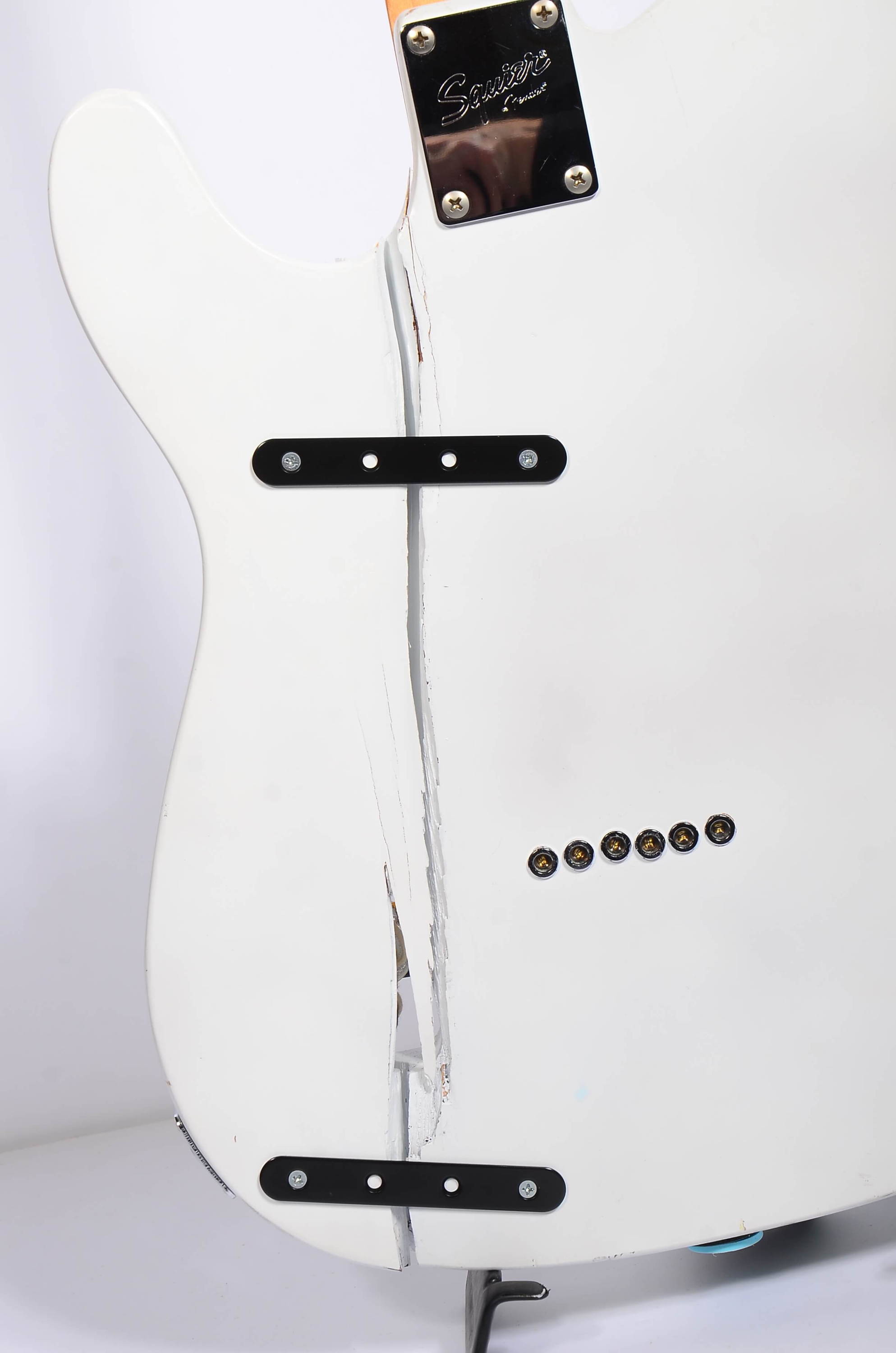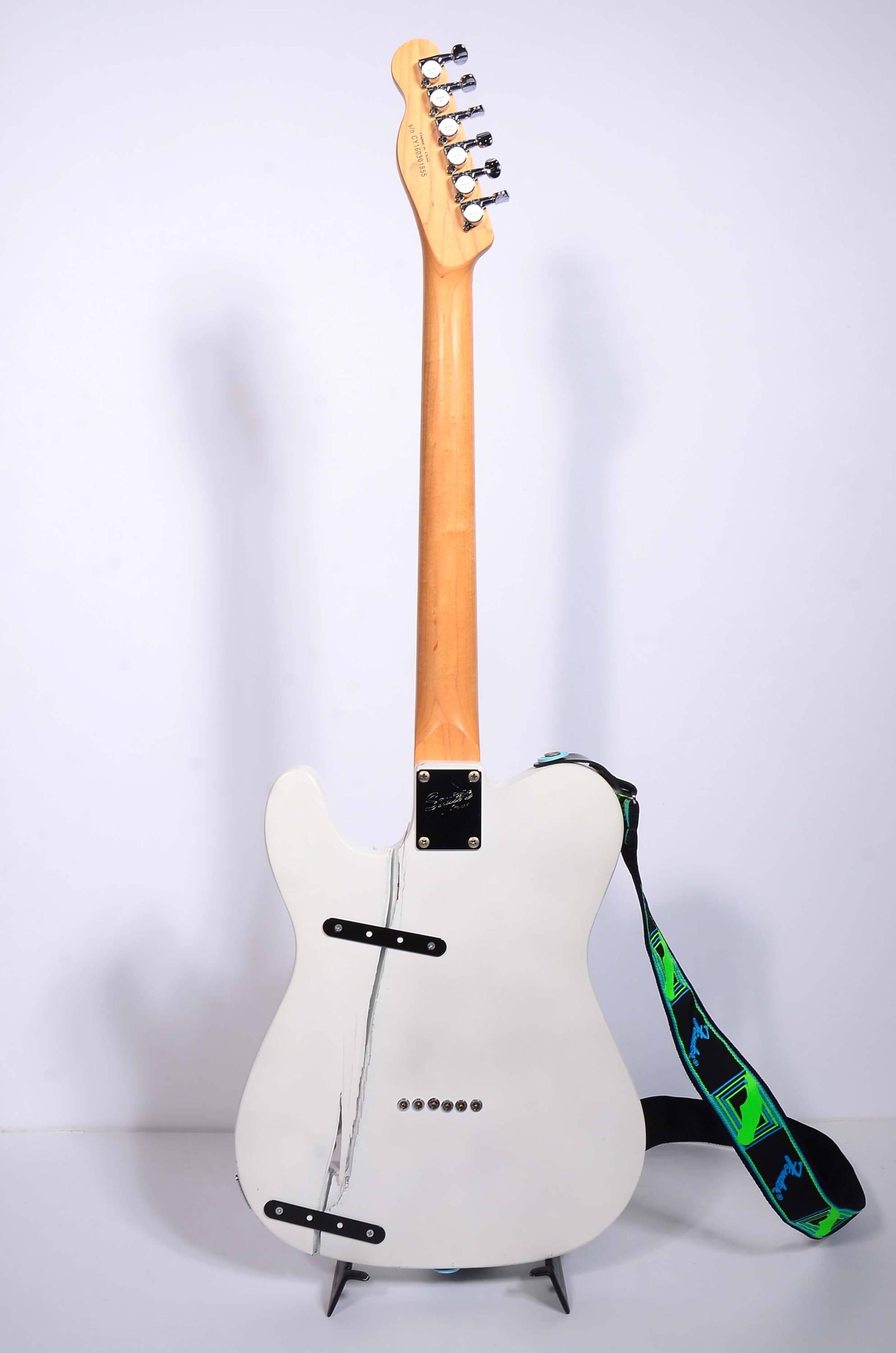 ---
Guitar Magazine December 2022 issue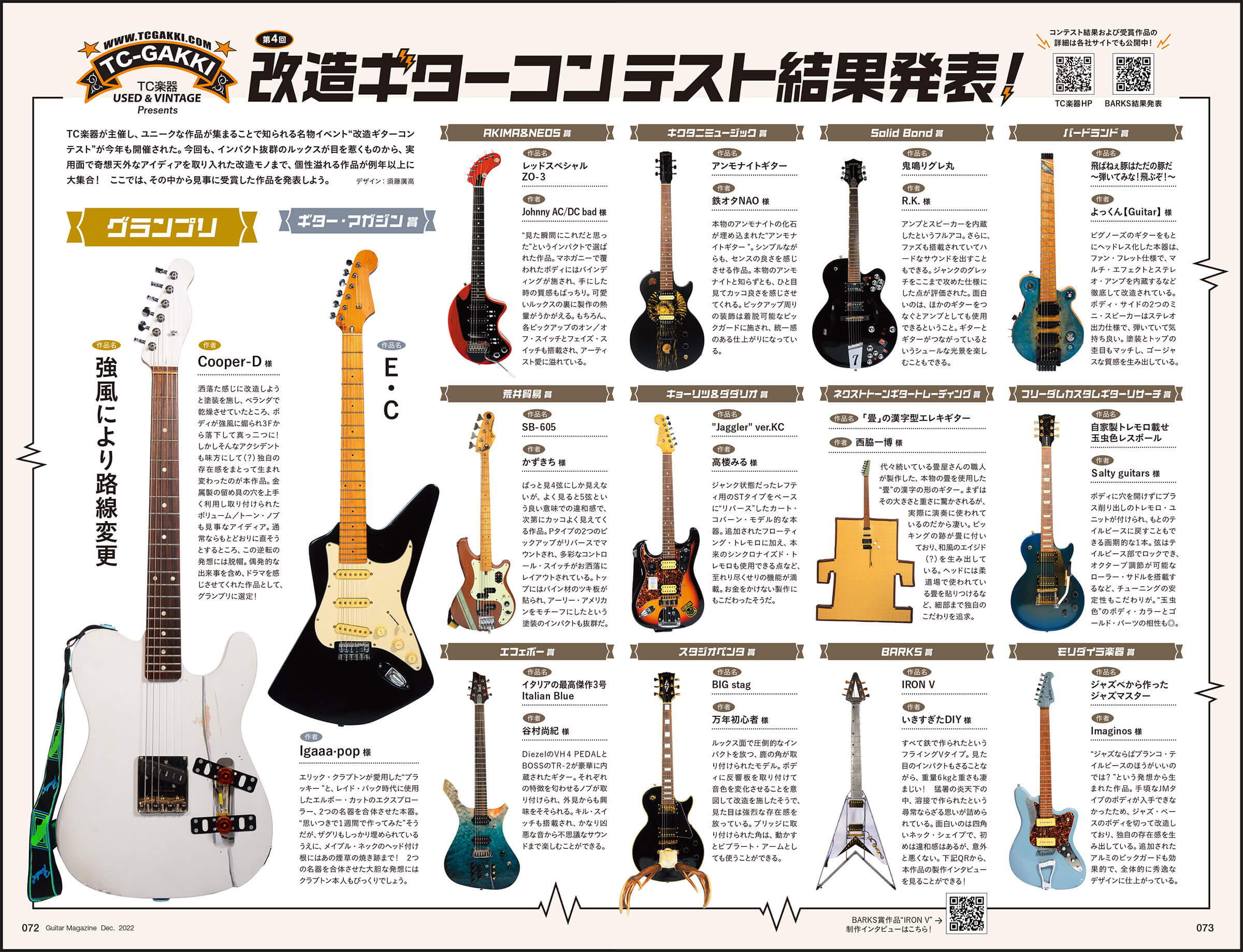 ---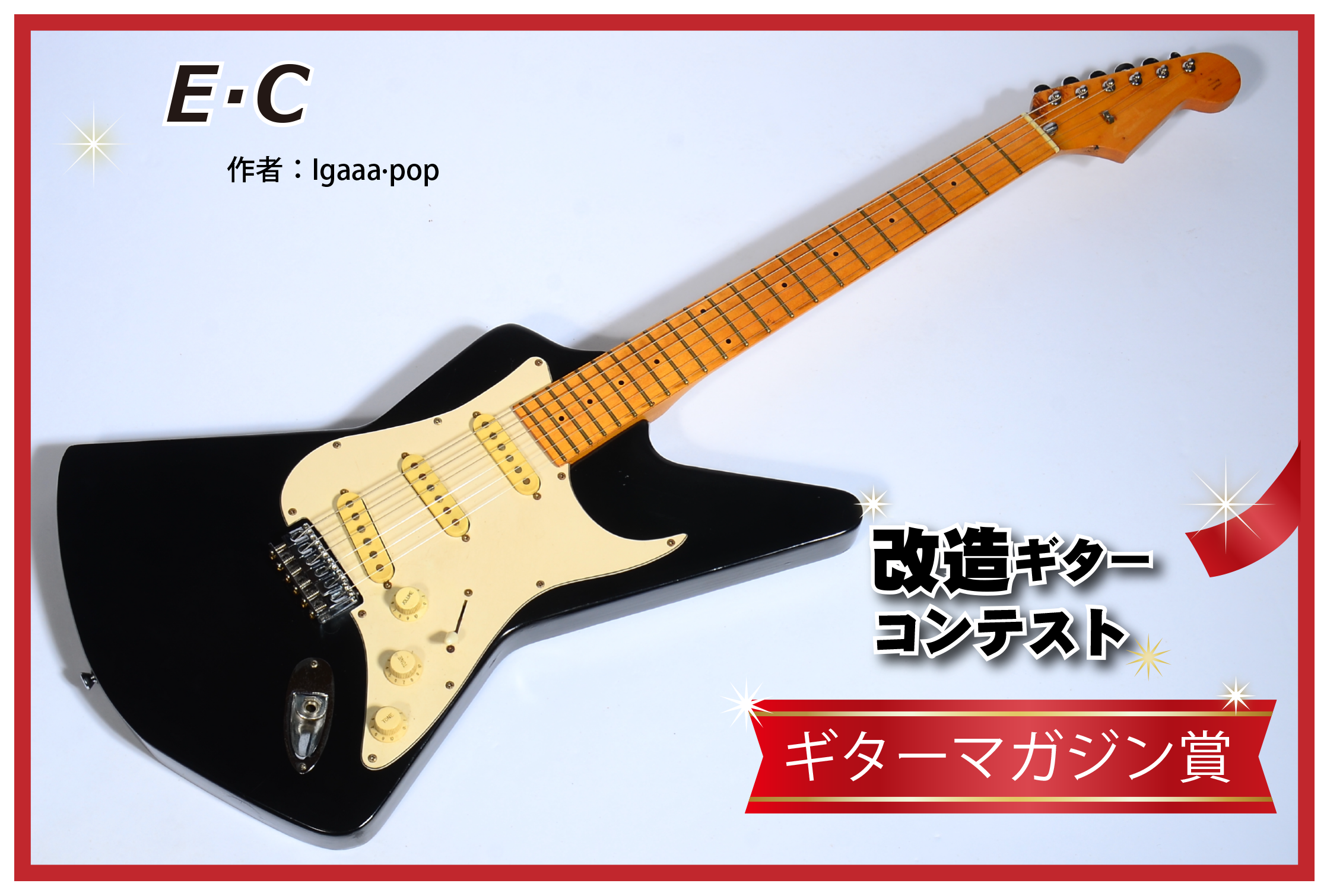 This instrument is a combination of Clapton's favorite "Blackie" and the elbow-cut Explorer he used in his laid-back days. The burrs have been filled in and there are even cigarette burn marks on the base of the head of the maple neck!
The bold idea of combining two famous instruments must have surprised even him.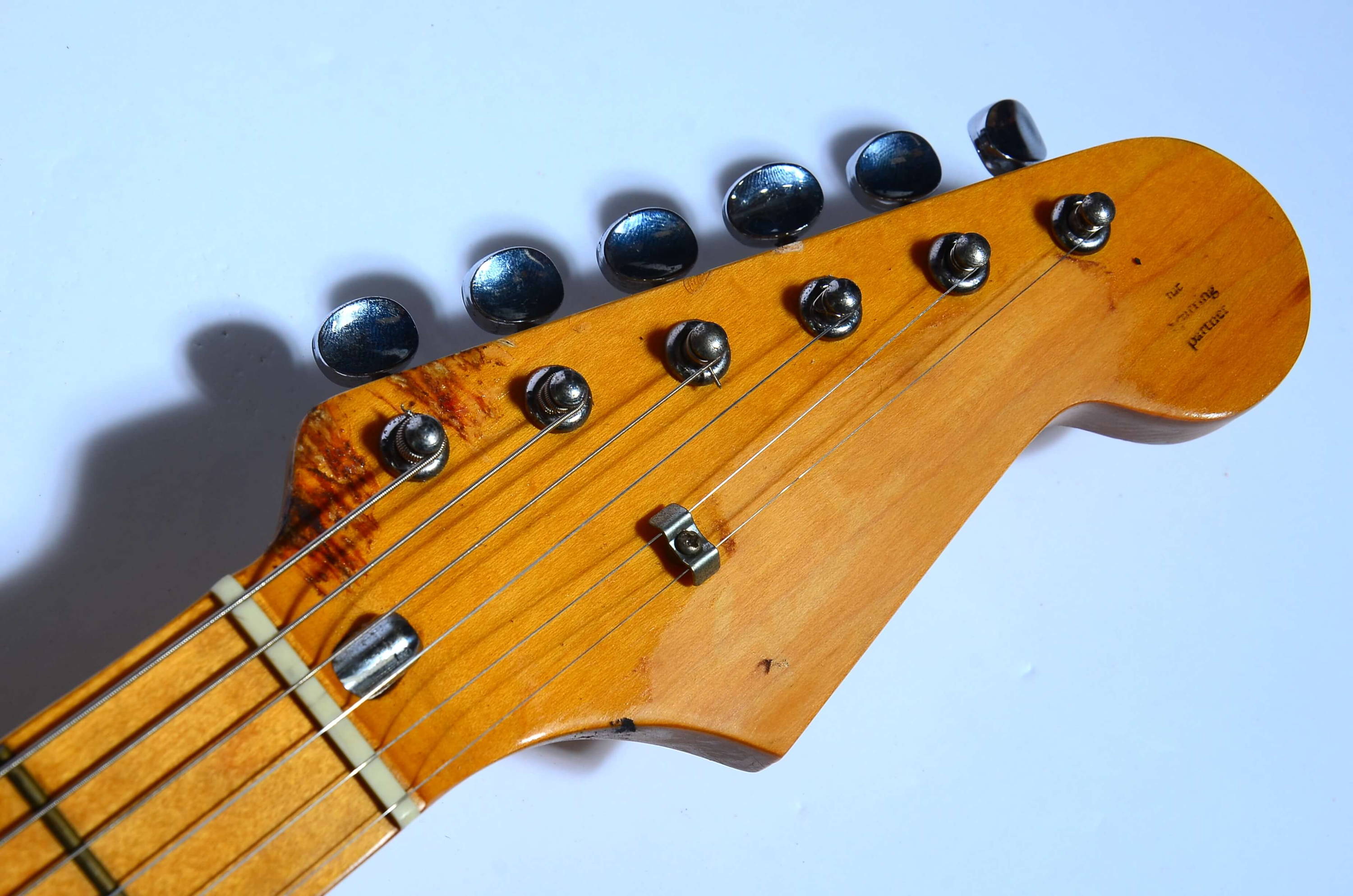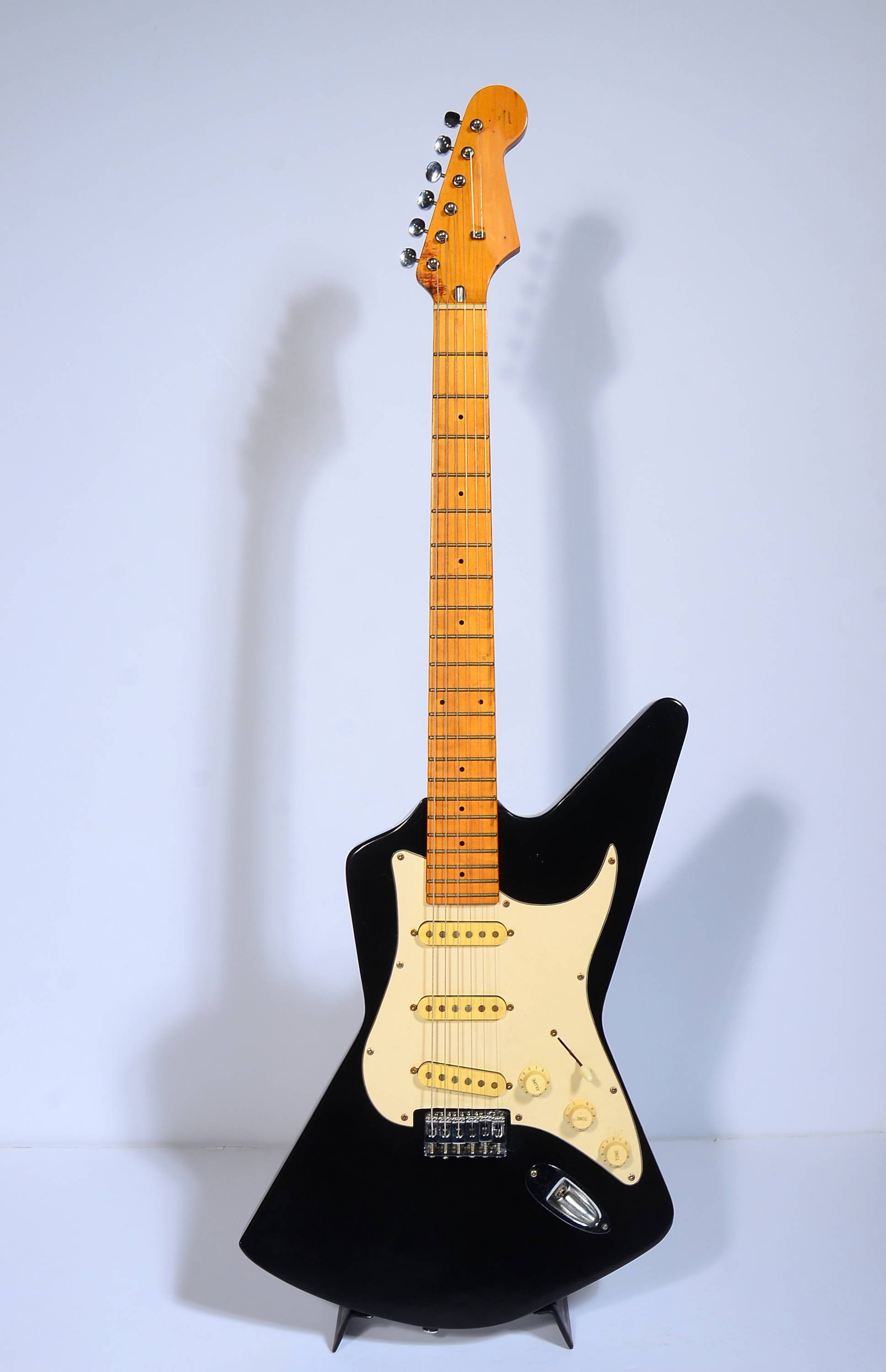 ---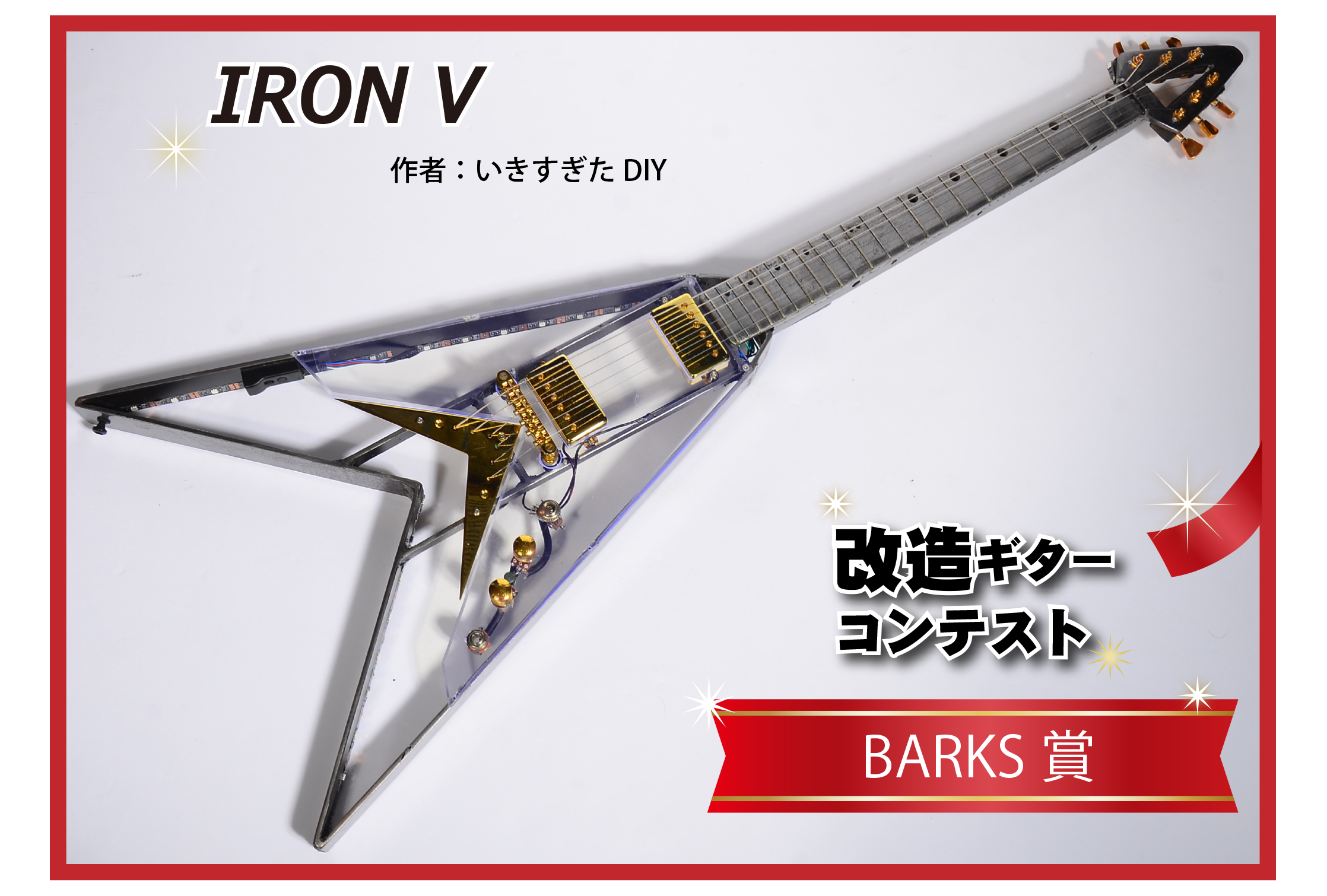 Author: DIY with too much enthusiasm
Flying made entirely out of steel!VThe Flying V It is not only impressive in appearance, but also in weight.6 kgand its weight is also impressive. It was made by welding under the scorching sun in the intense heat of summer. The interesting thing is the square neck, which at first looks strange, but it is surprisingly not bad. It is not bad at all,BARKShas an interview with the creator of this piece, so please enjoy it as well.Click here for more information.
---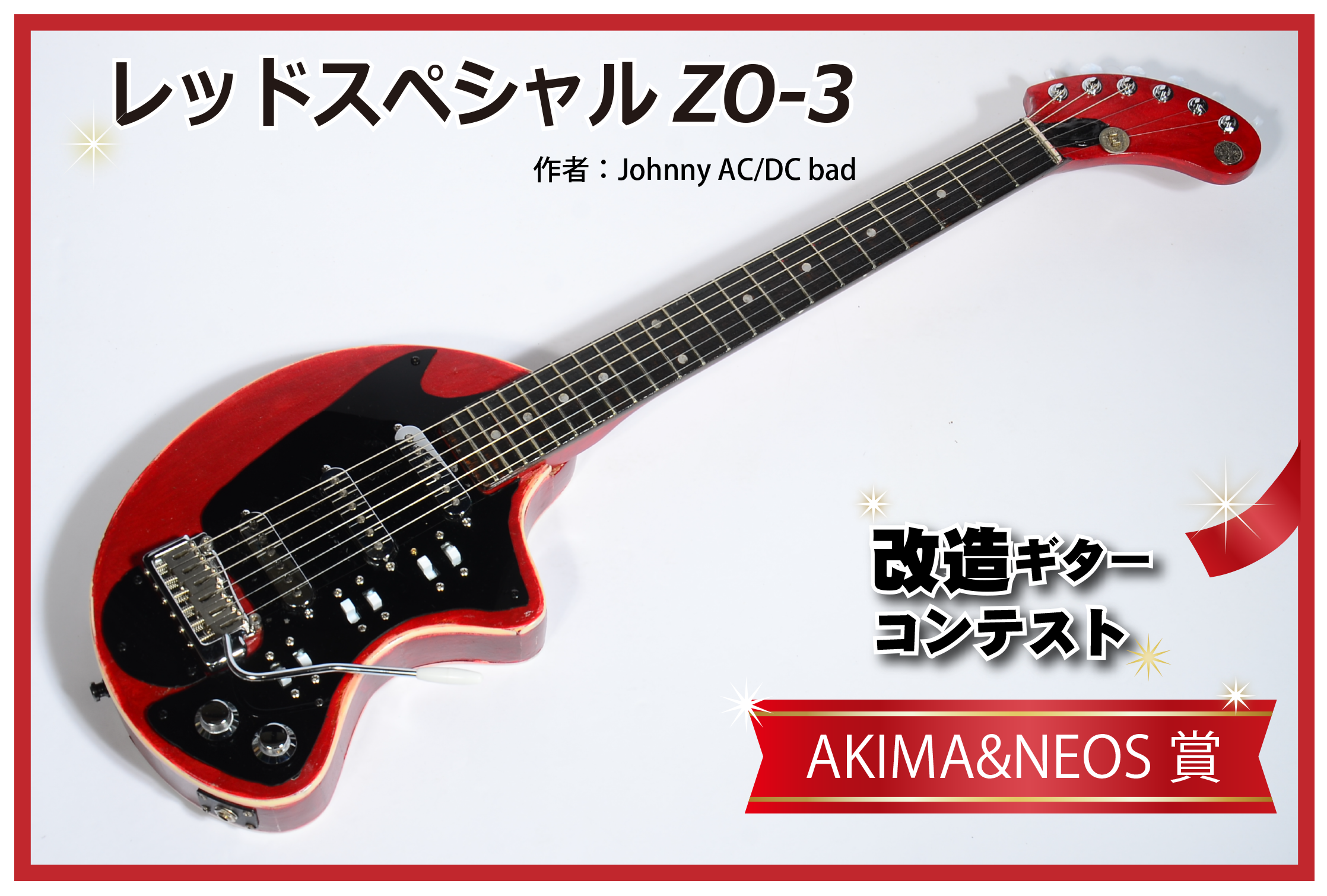 This piece was chosen for its impact, "I knew this was the one the moment I saw it. The body is covered with mahogany with binding, and the texture is perfect in the hand. Behind the cute looks of this guitar, you can see the passion of the production team. Of course, each pickup is equipped with an on/off switch and a phase switch, and this model is overflowing with love for artists.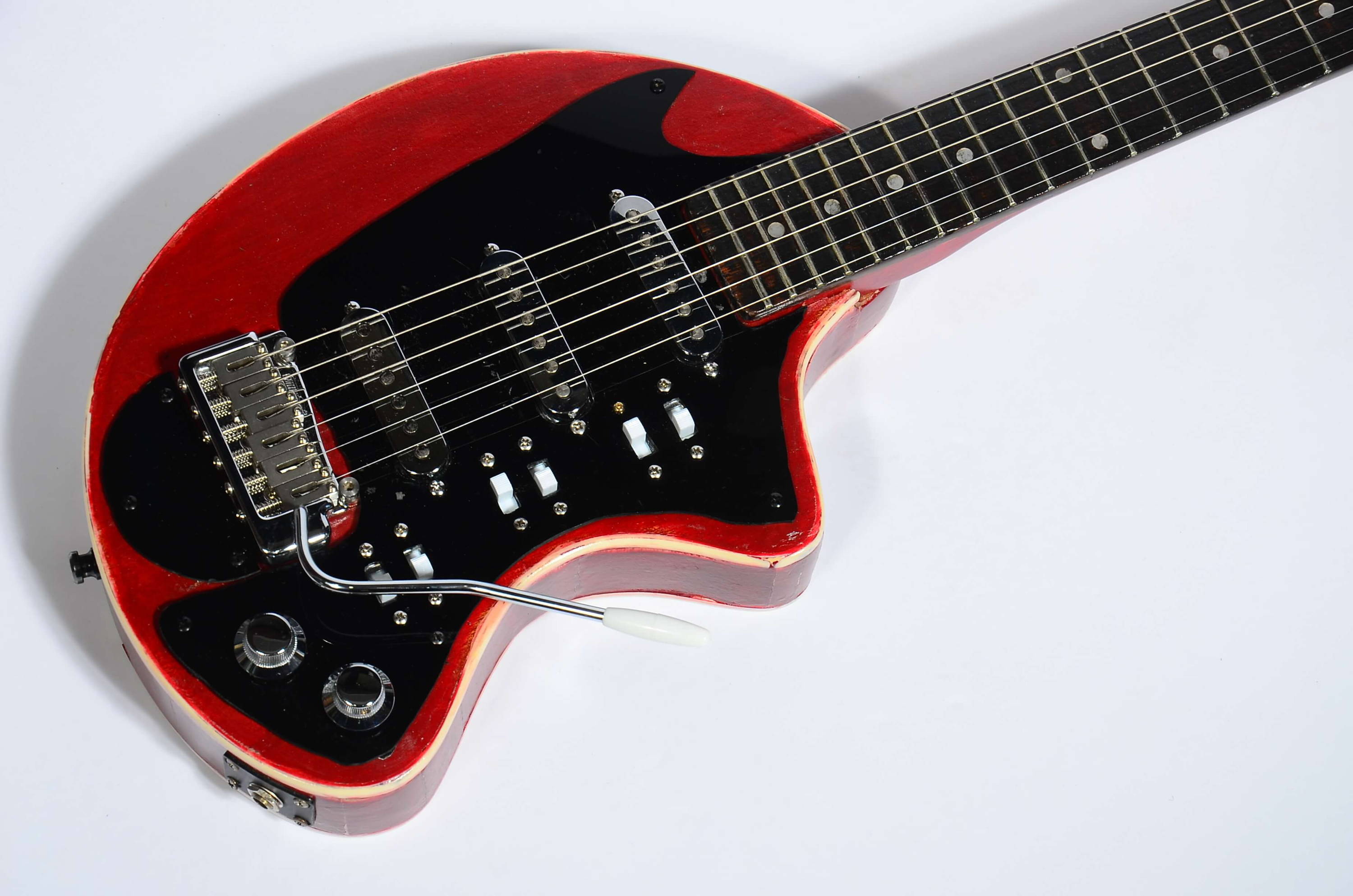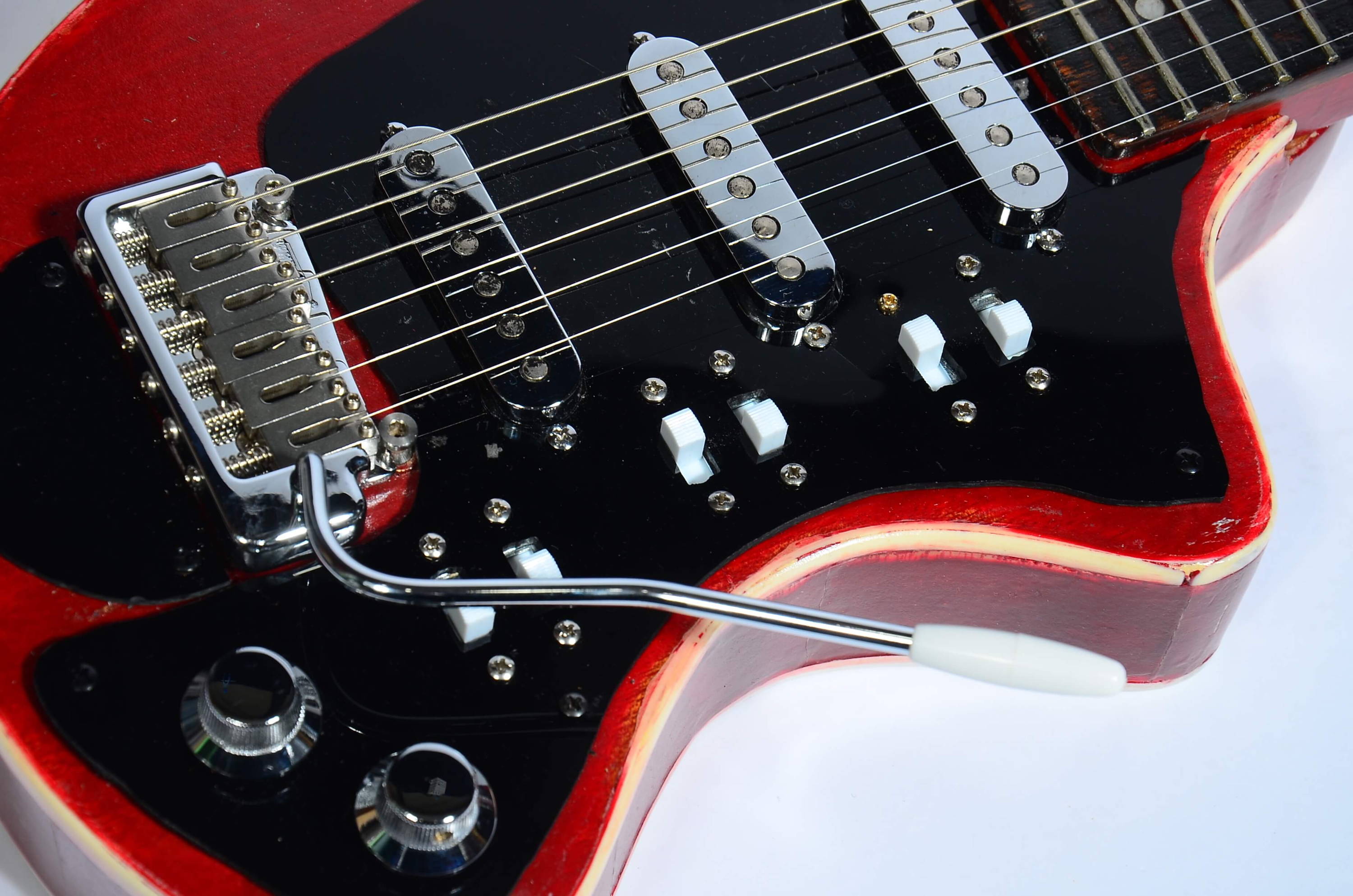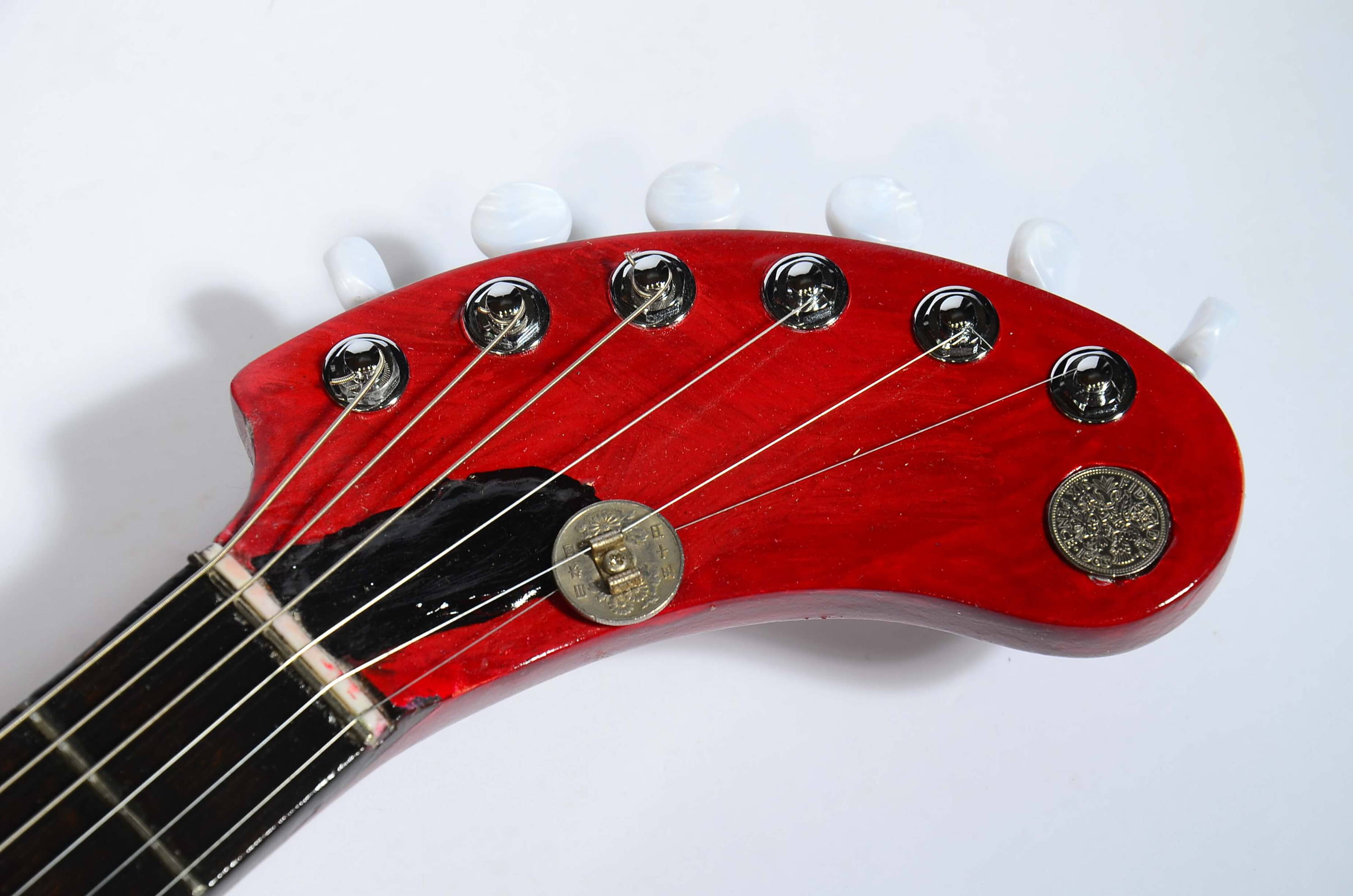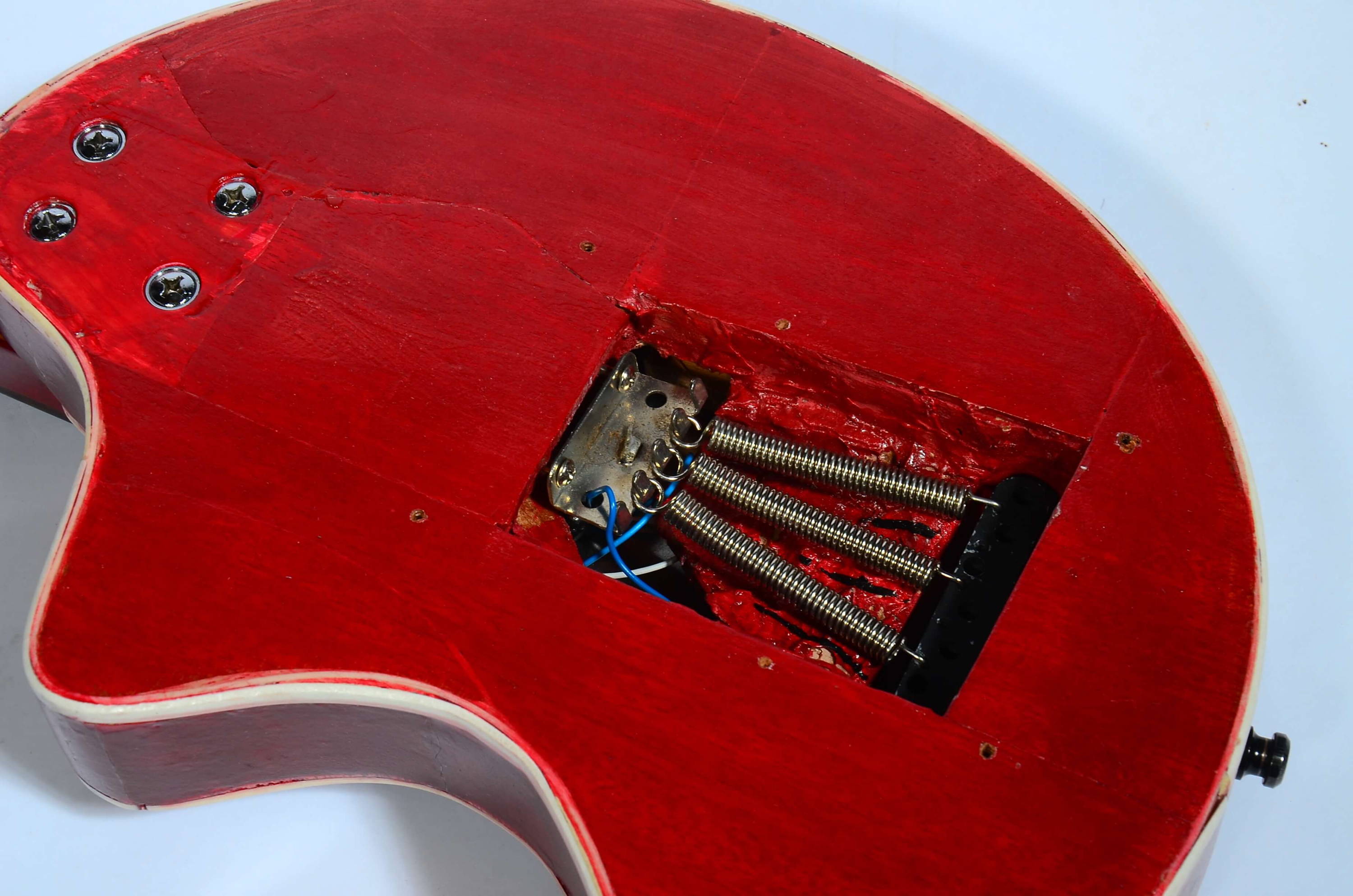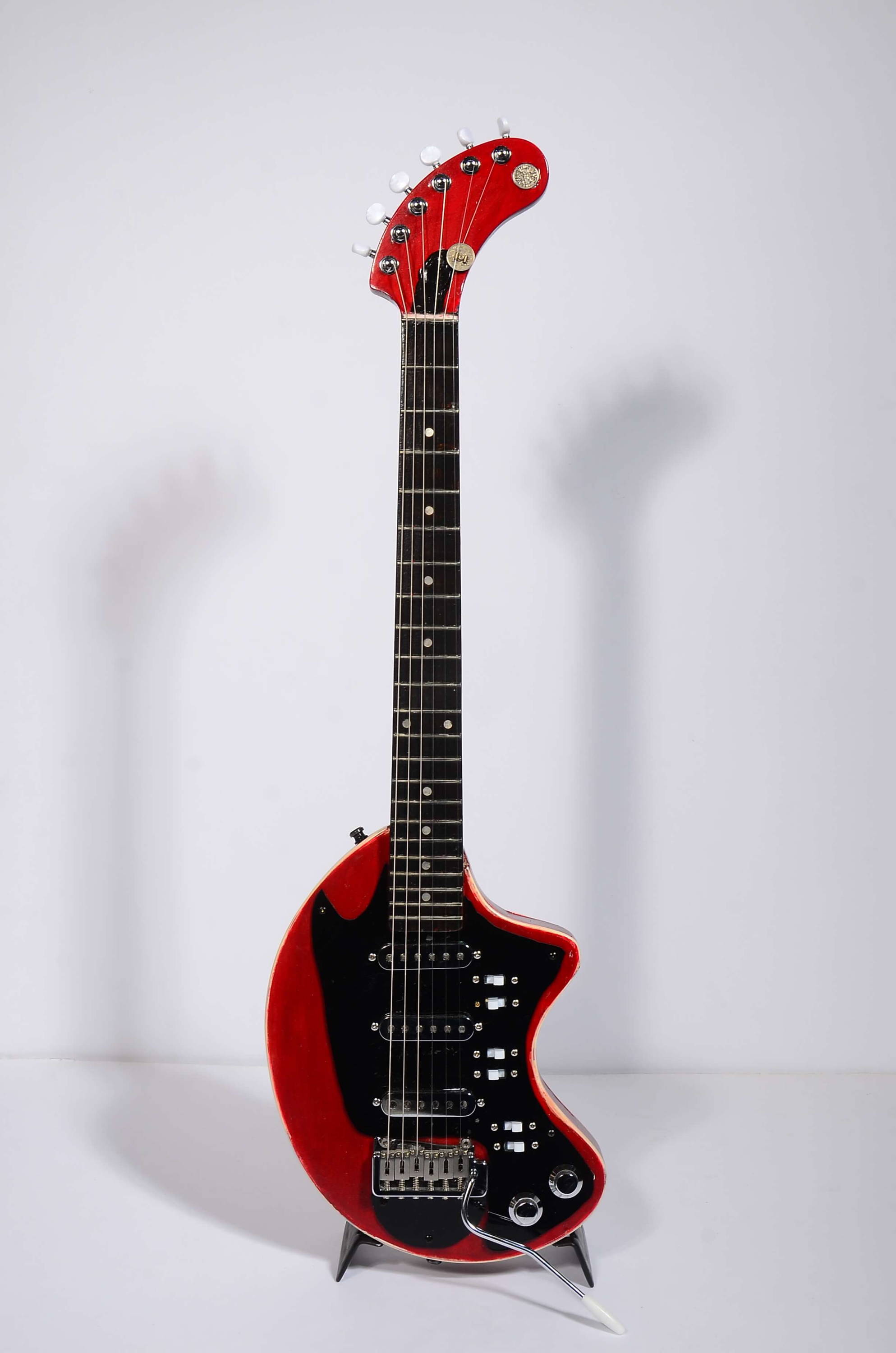 ---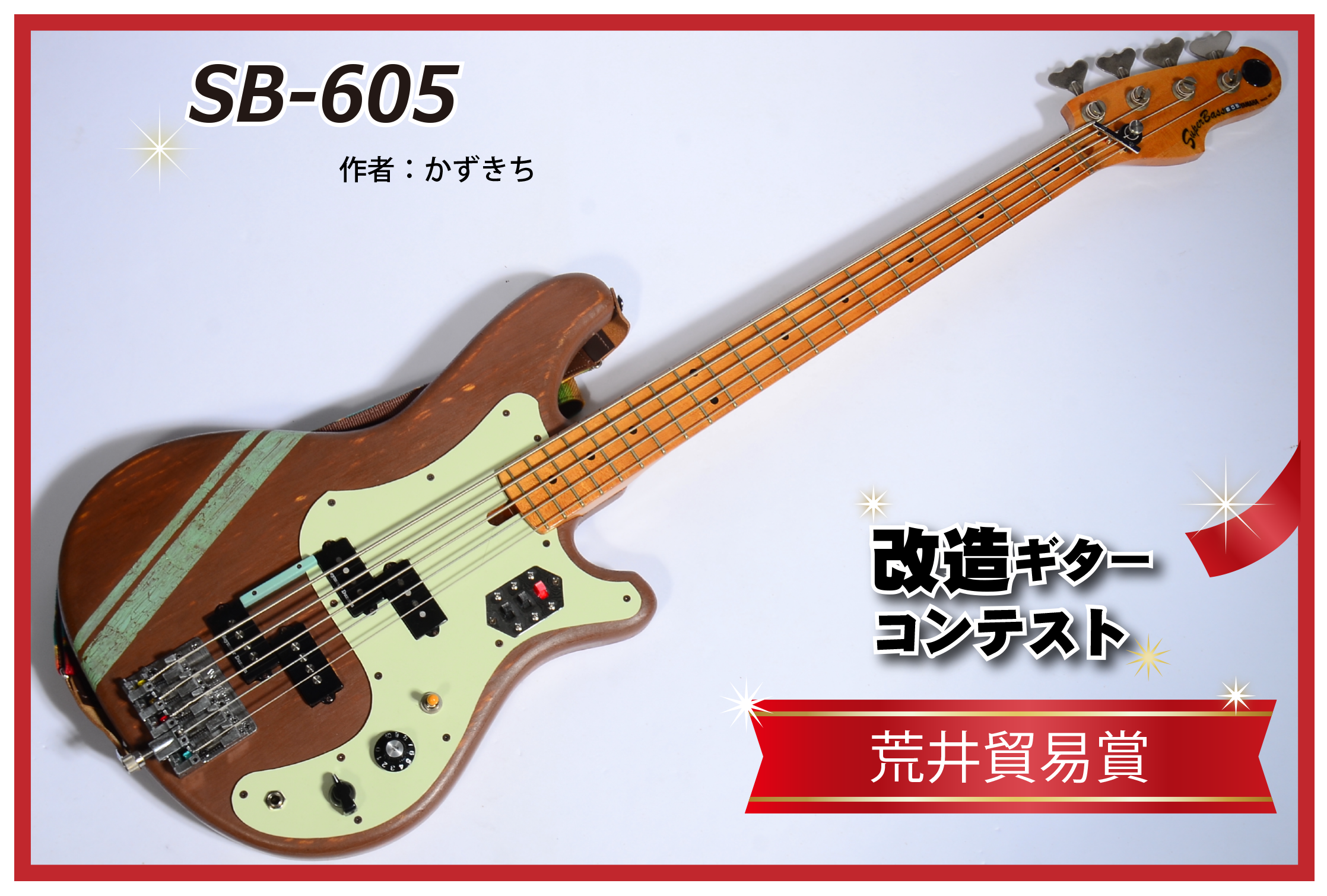 at a glance4It looks like a string, but if you look closely5The work looks like a string when you look at it closely, but when you look at it closely, it looks like a string.Ptype pickups are2The two pickups are mounted in reverse, and the series/parallel and active/A variety of control switches are stylishly laid out. The top is covered with pine veneer and painted in an Early American motif, creating a unique presence.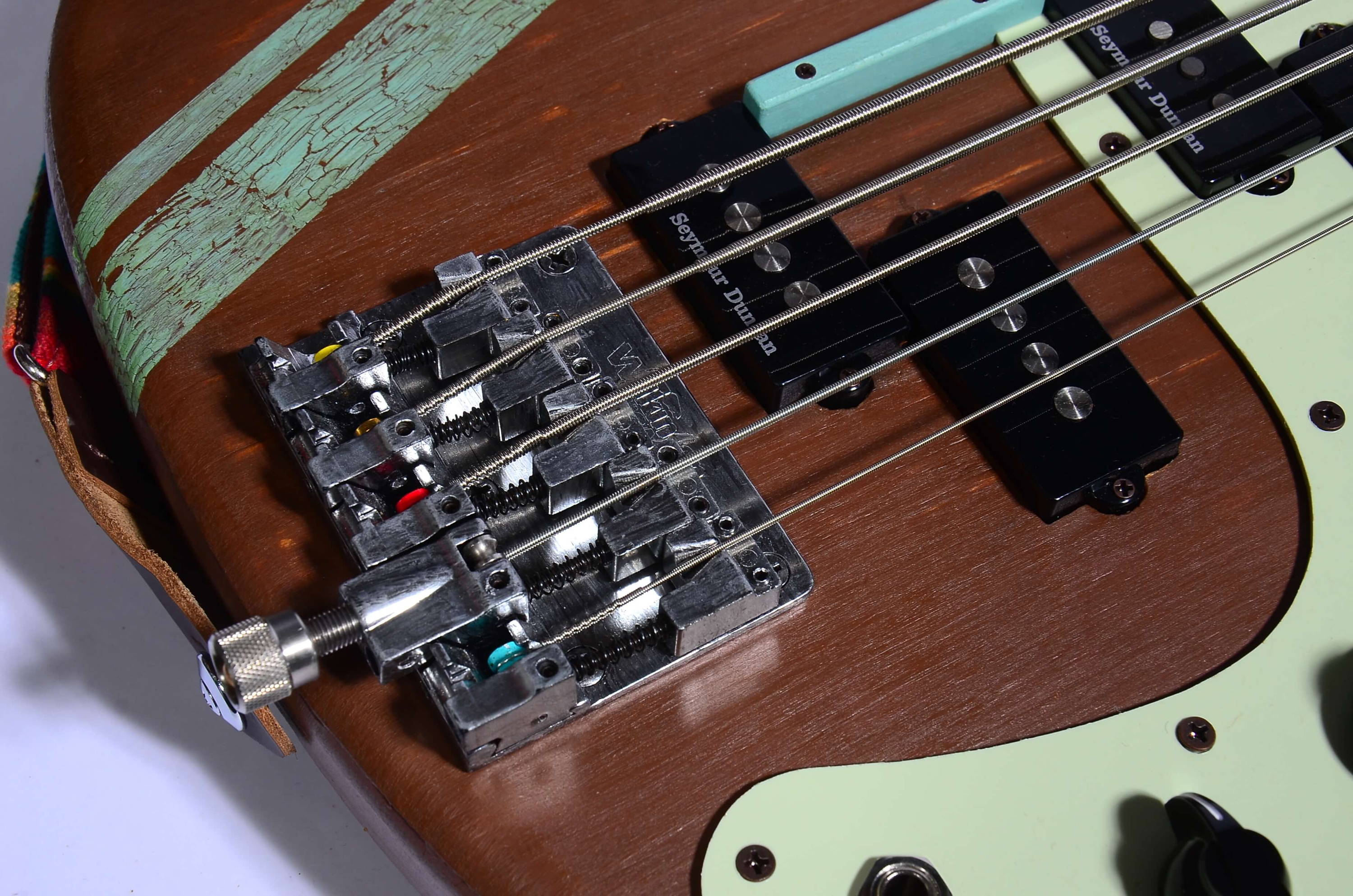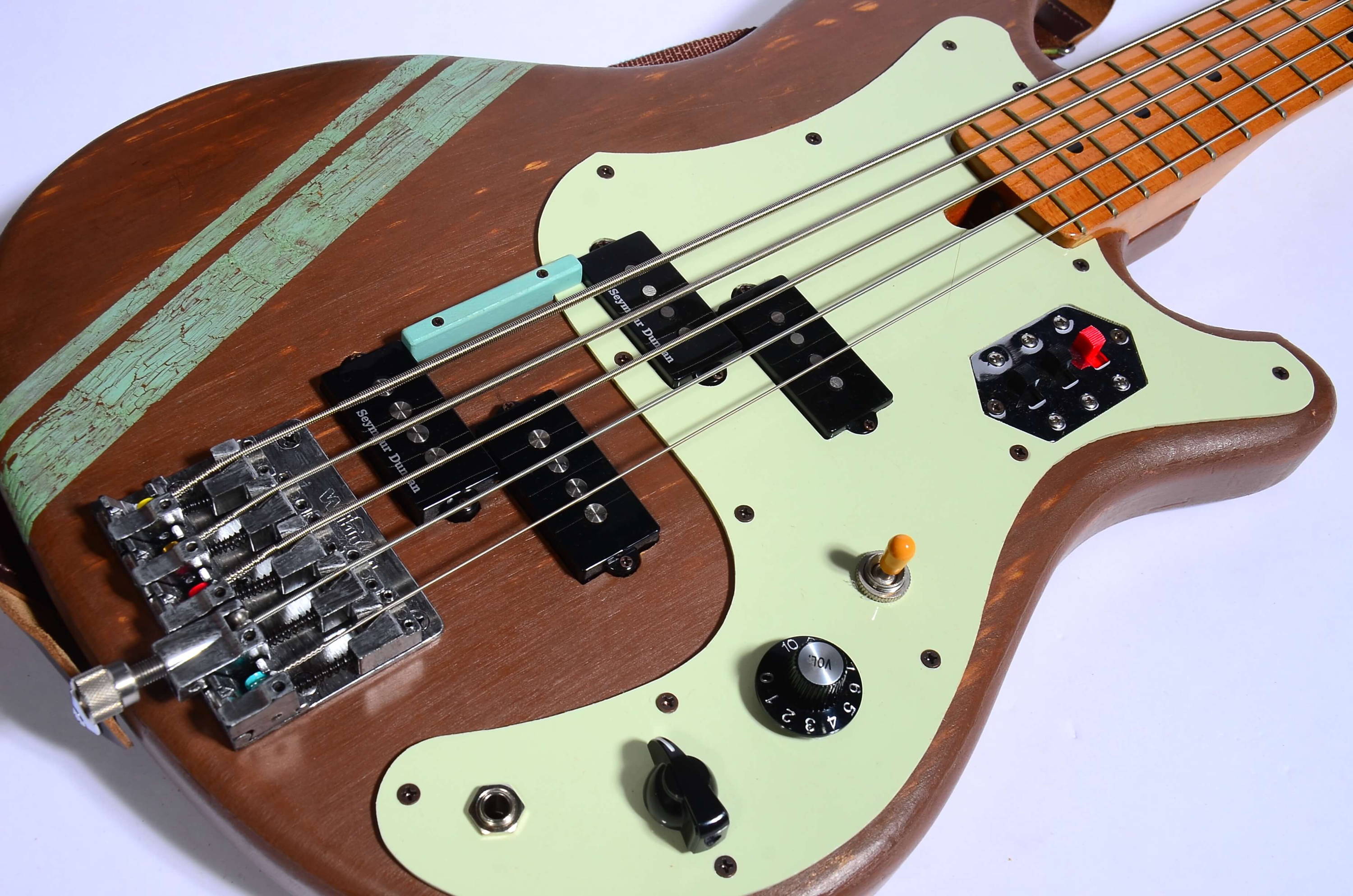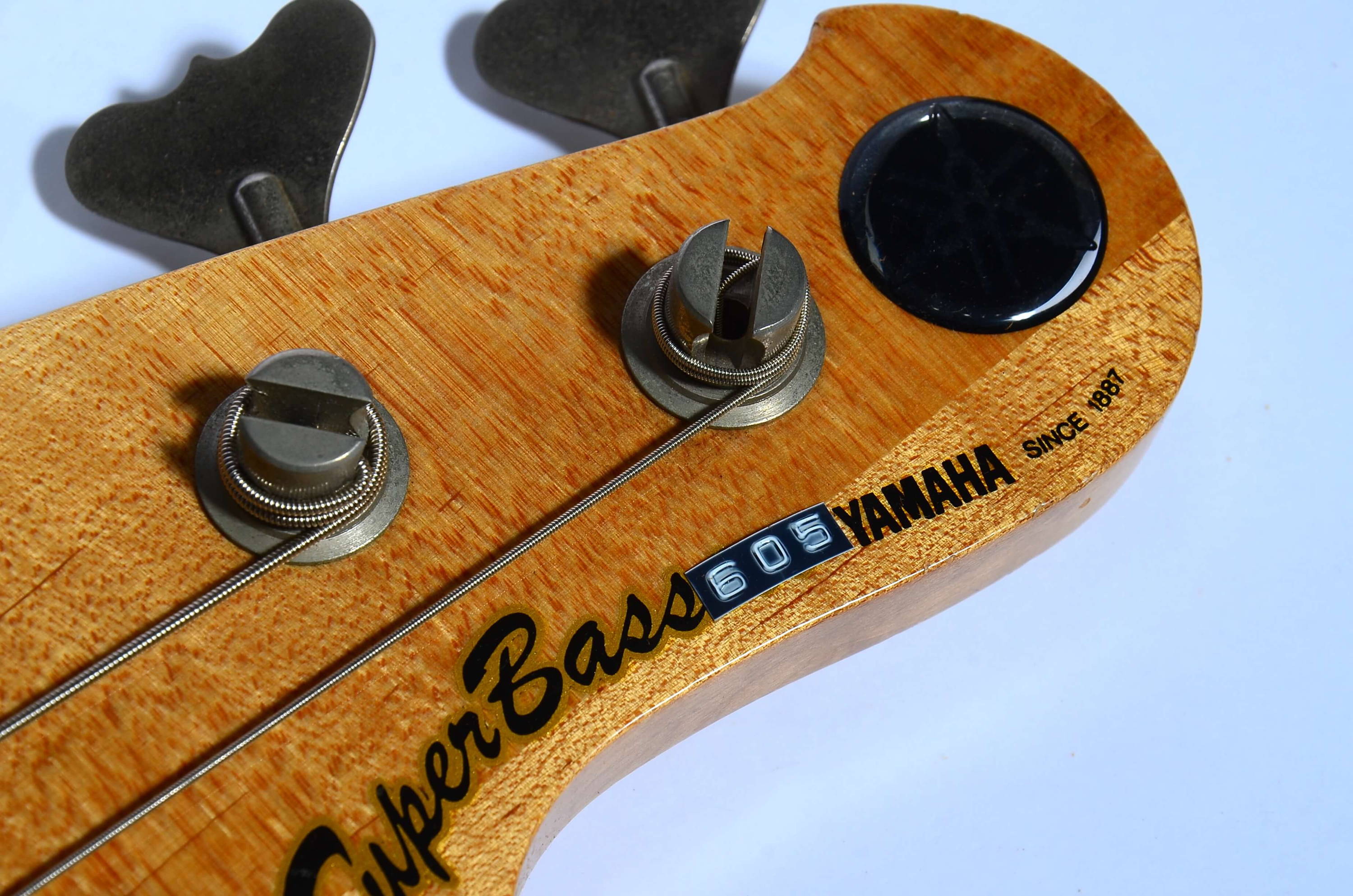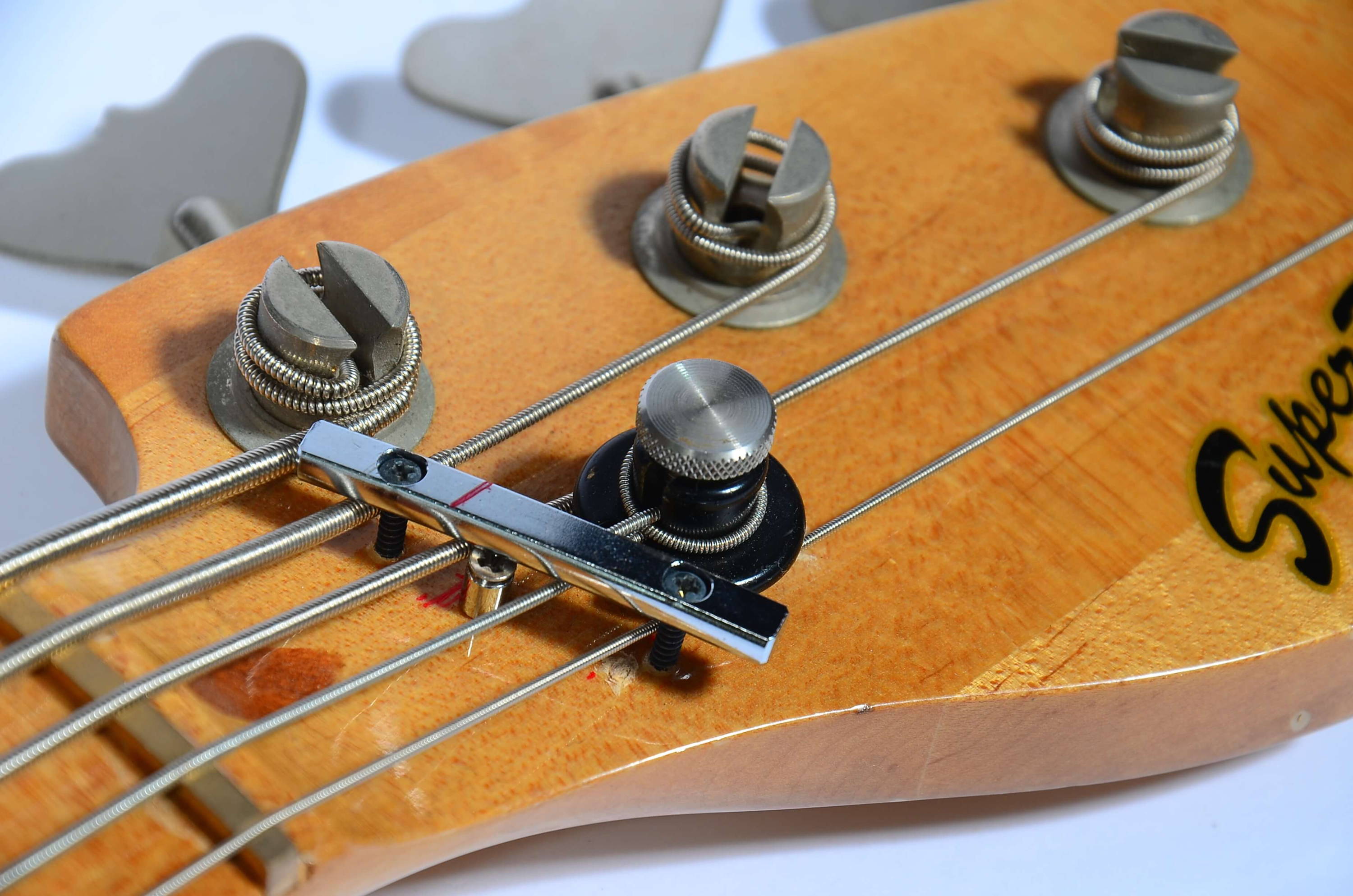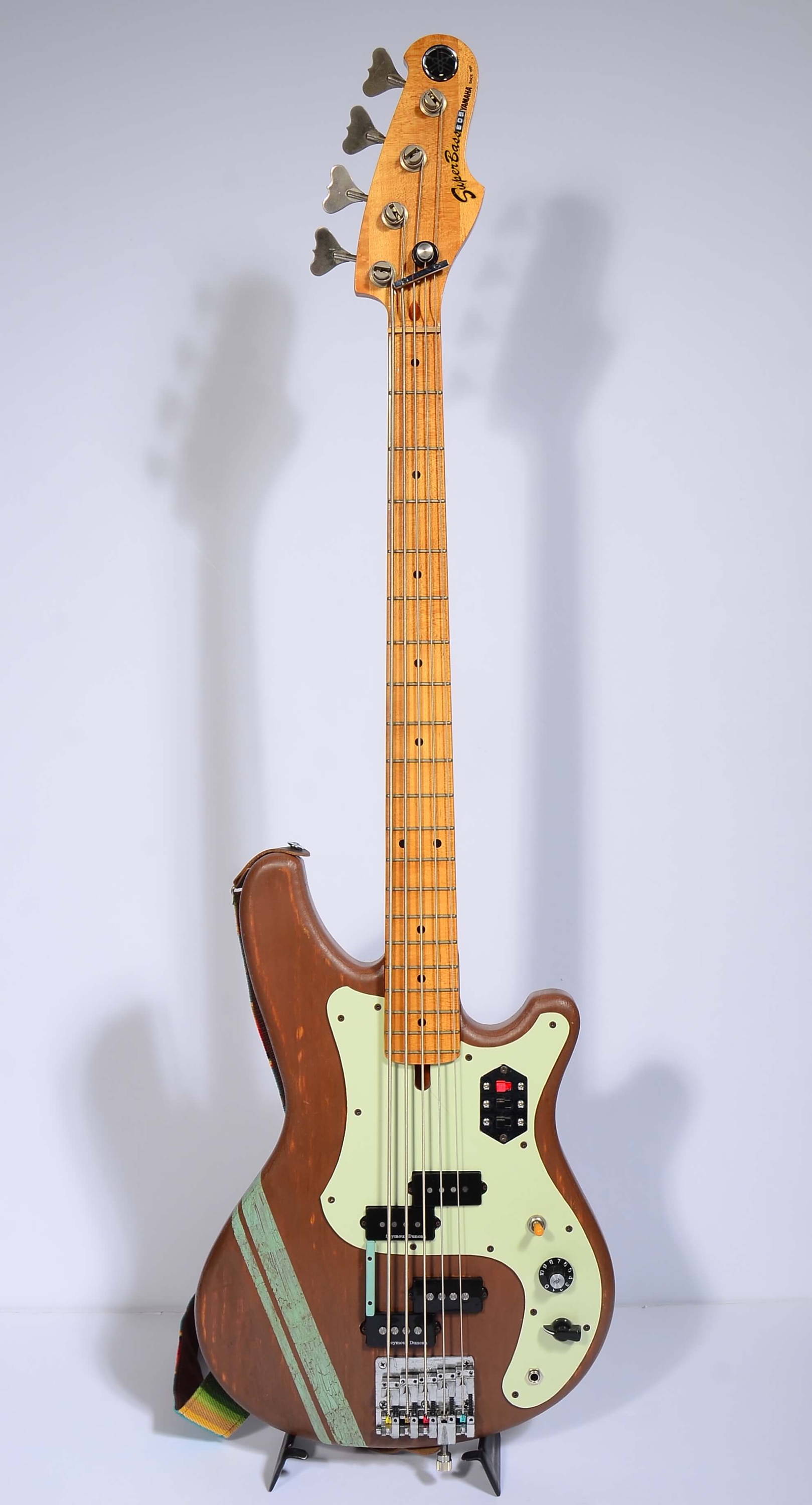 ---
Italian masterpiece No. 3 Italian Blue
DiezelofVH4andBOSSsTR-2is a guitar with a luxuriously built-in TR-2. The appearance of the guitar is also intriguing, with knobs attached to each of the guitars. A kill switch is also included, allowing you to enjoy sounds ranging from quite vicious to mysterious.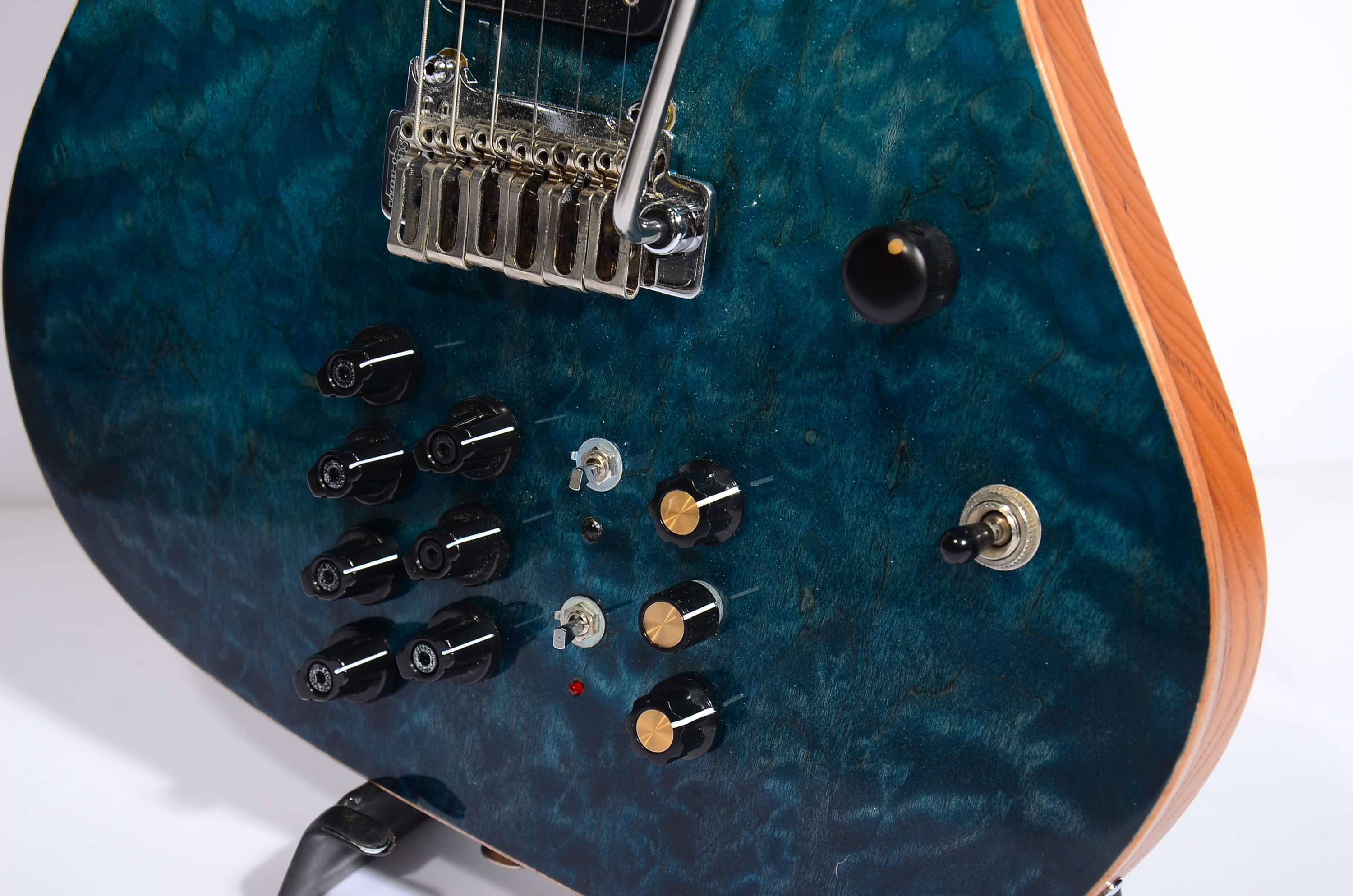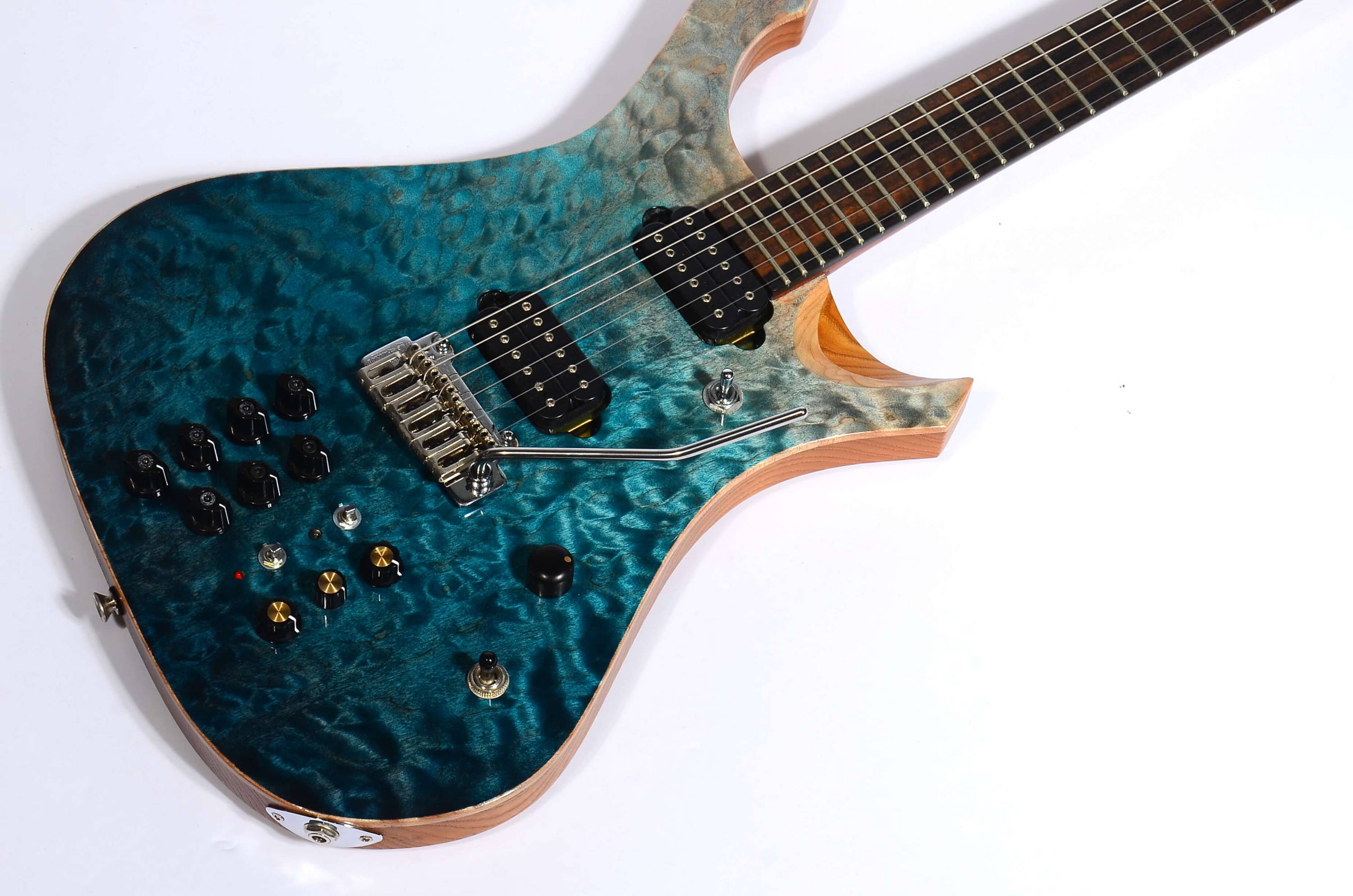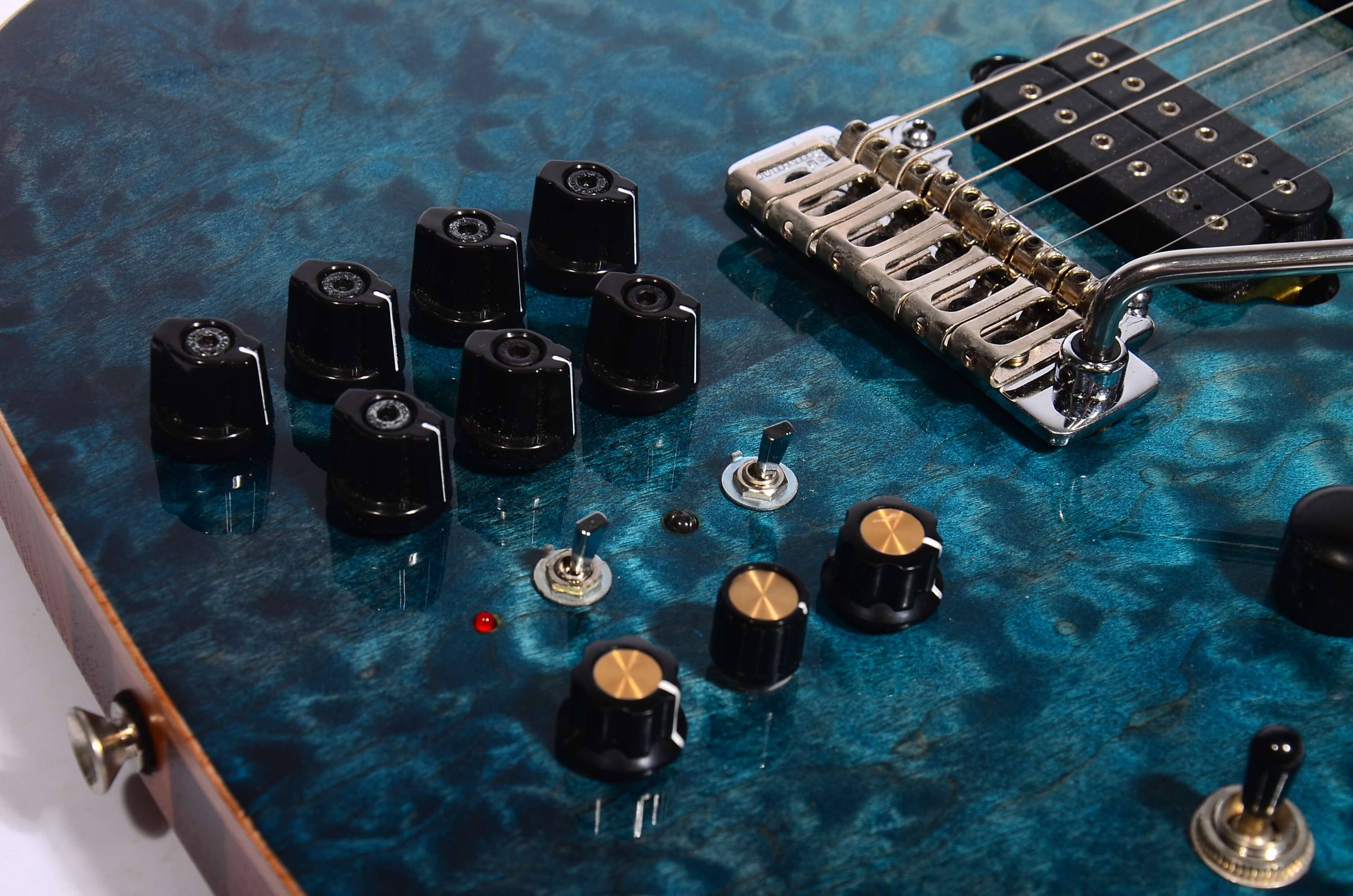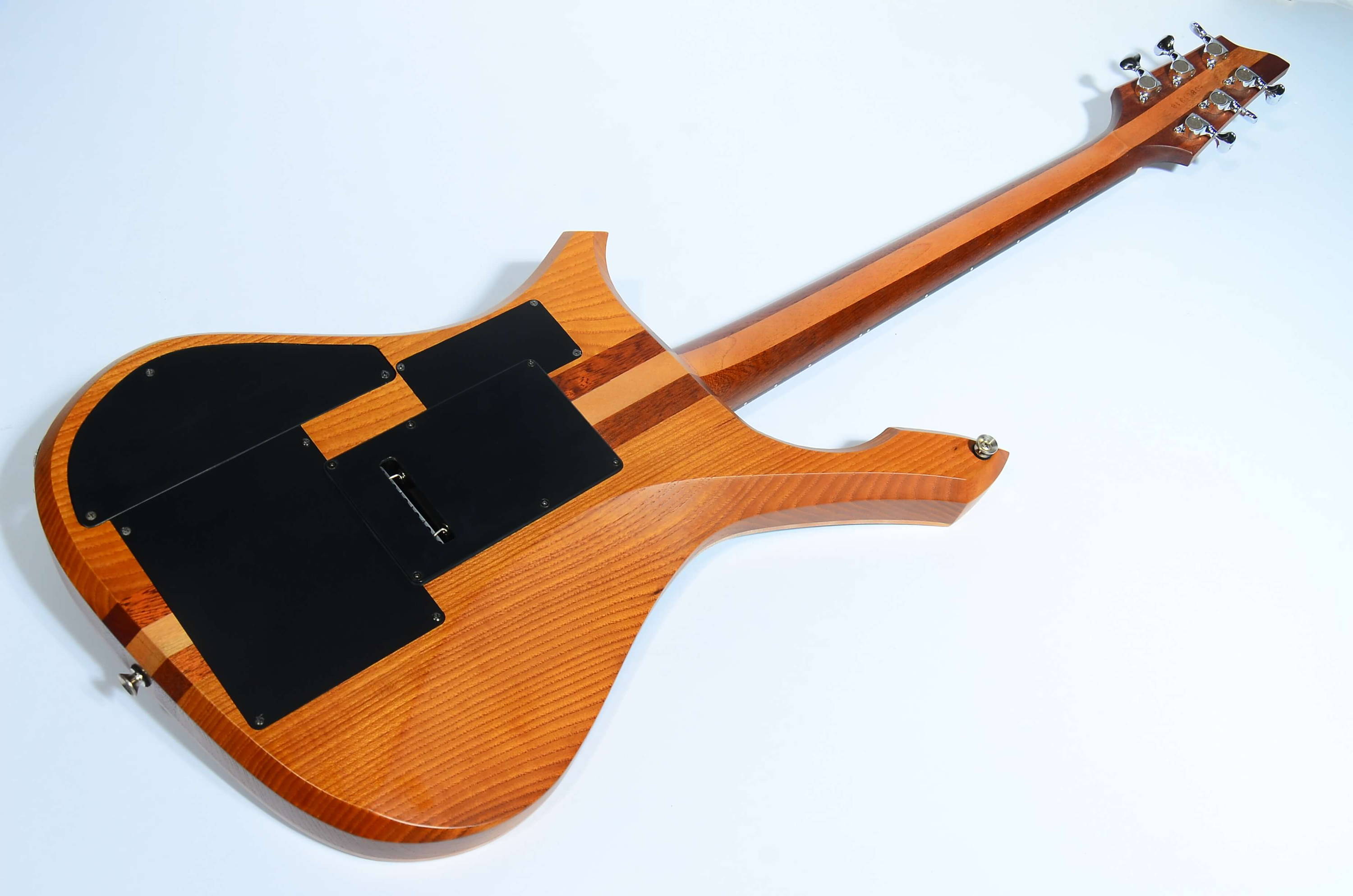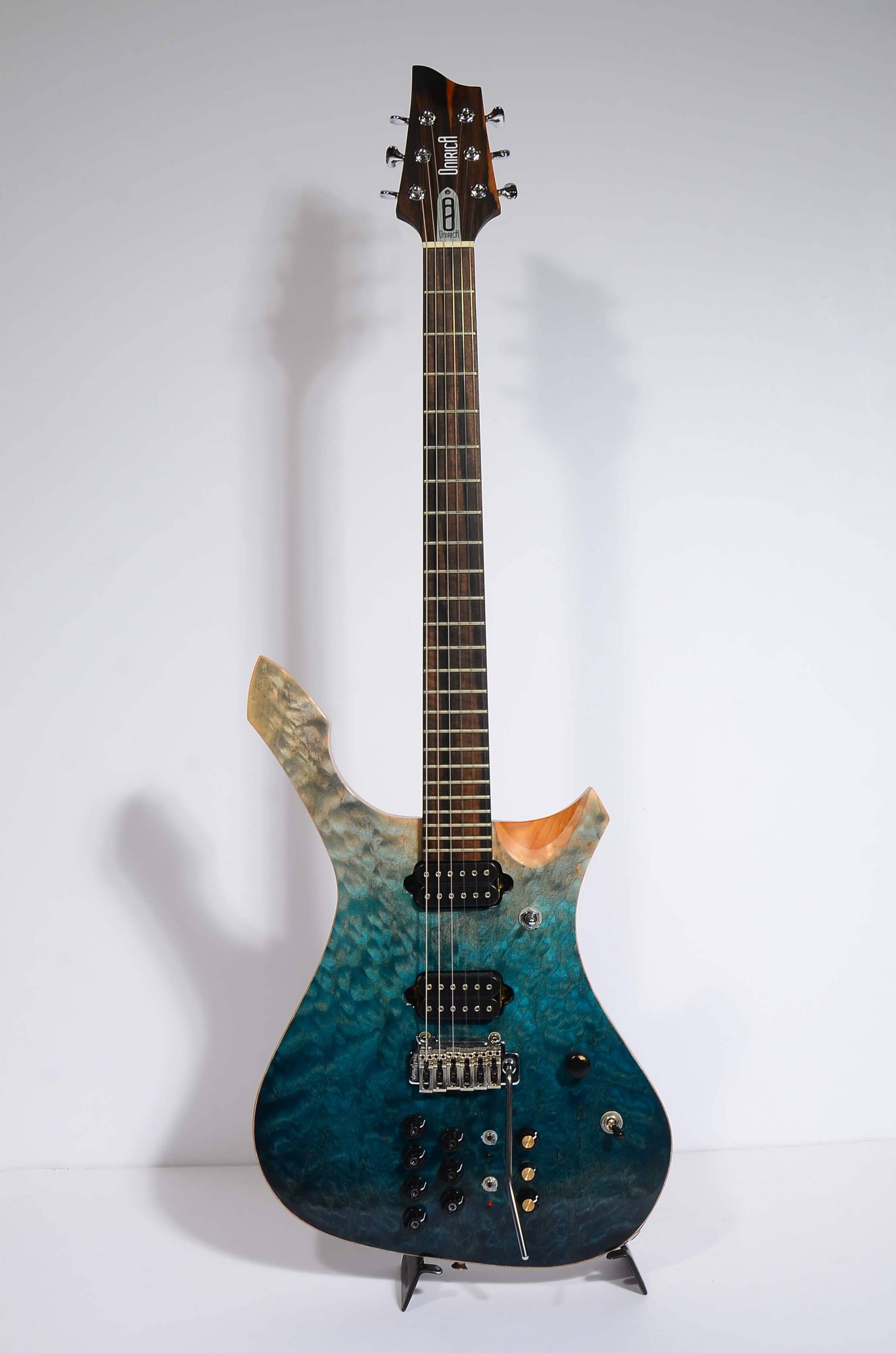 ---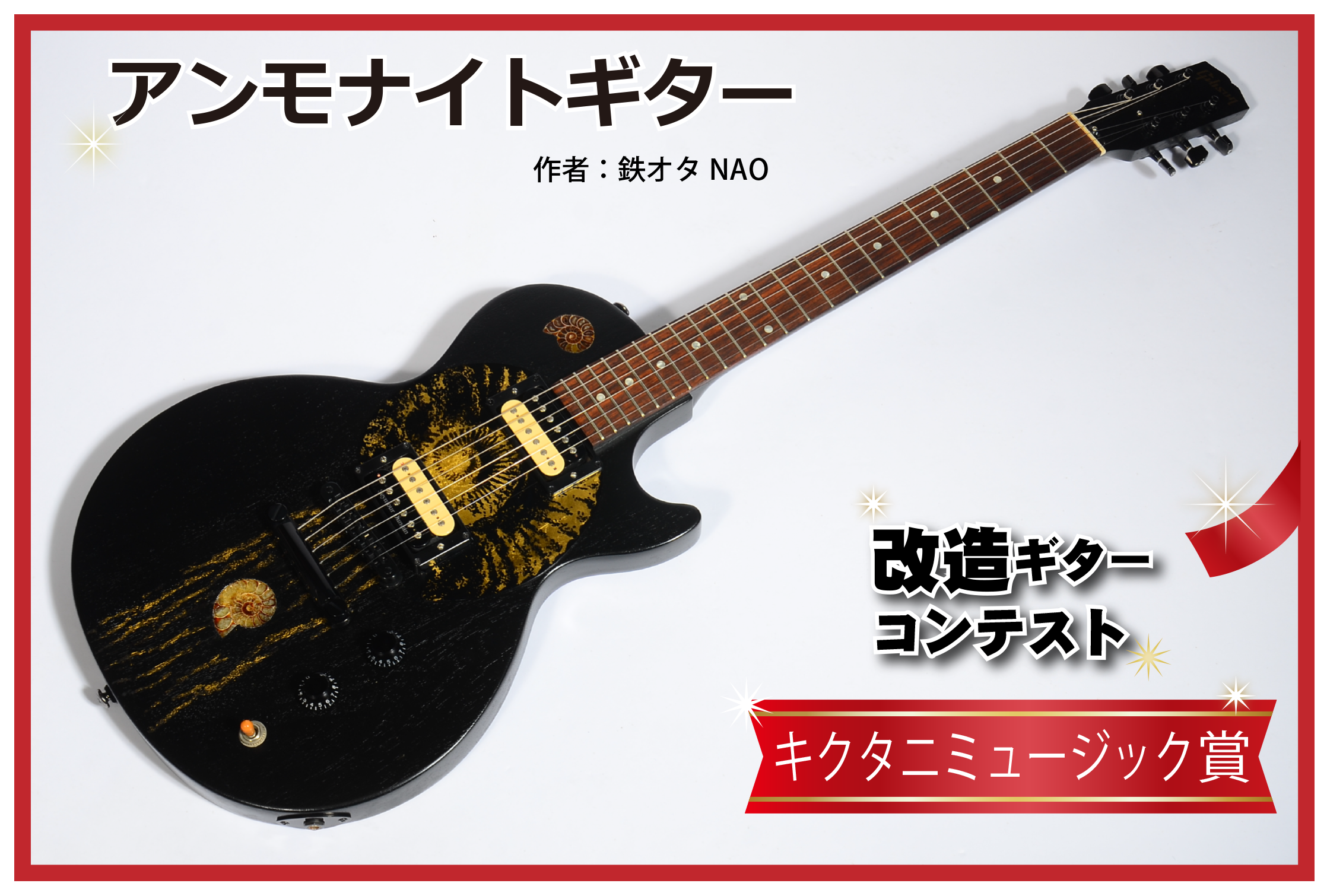 An ammonite guitar with an embedded ammonite fossil. This work is simple yet tasteful. Even if you don't know it is a real ammonite, it gives you a sense of coolness at first glance.PUThe surrounding decorations are applied to the removable pickguard, creating a sense of unity.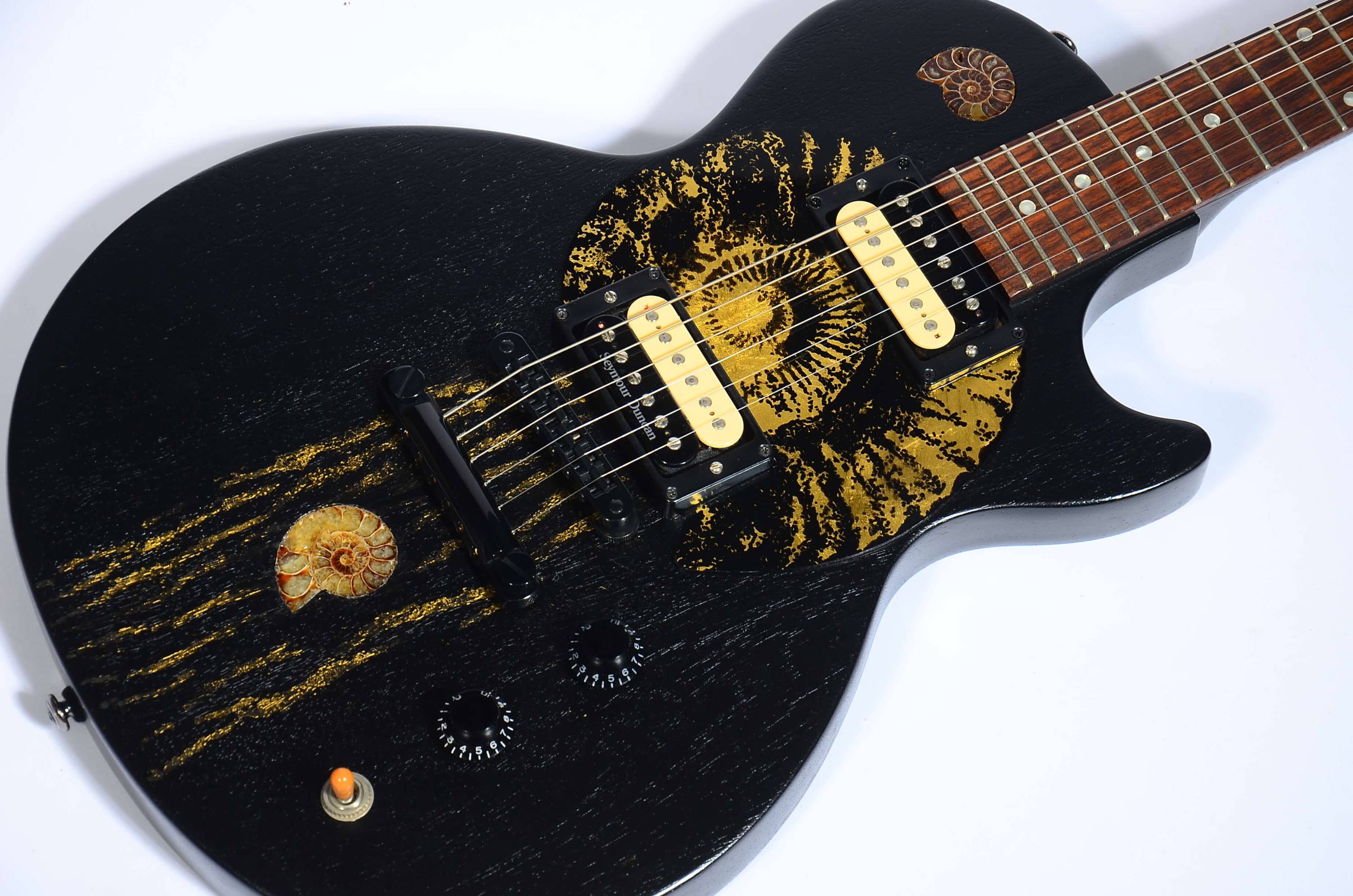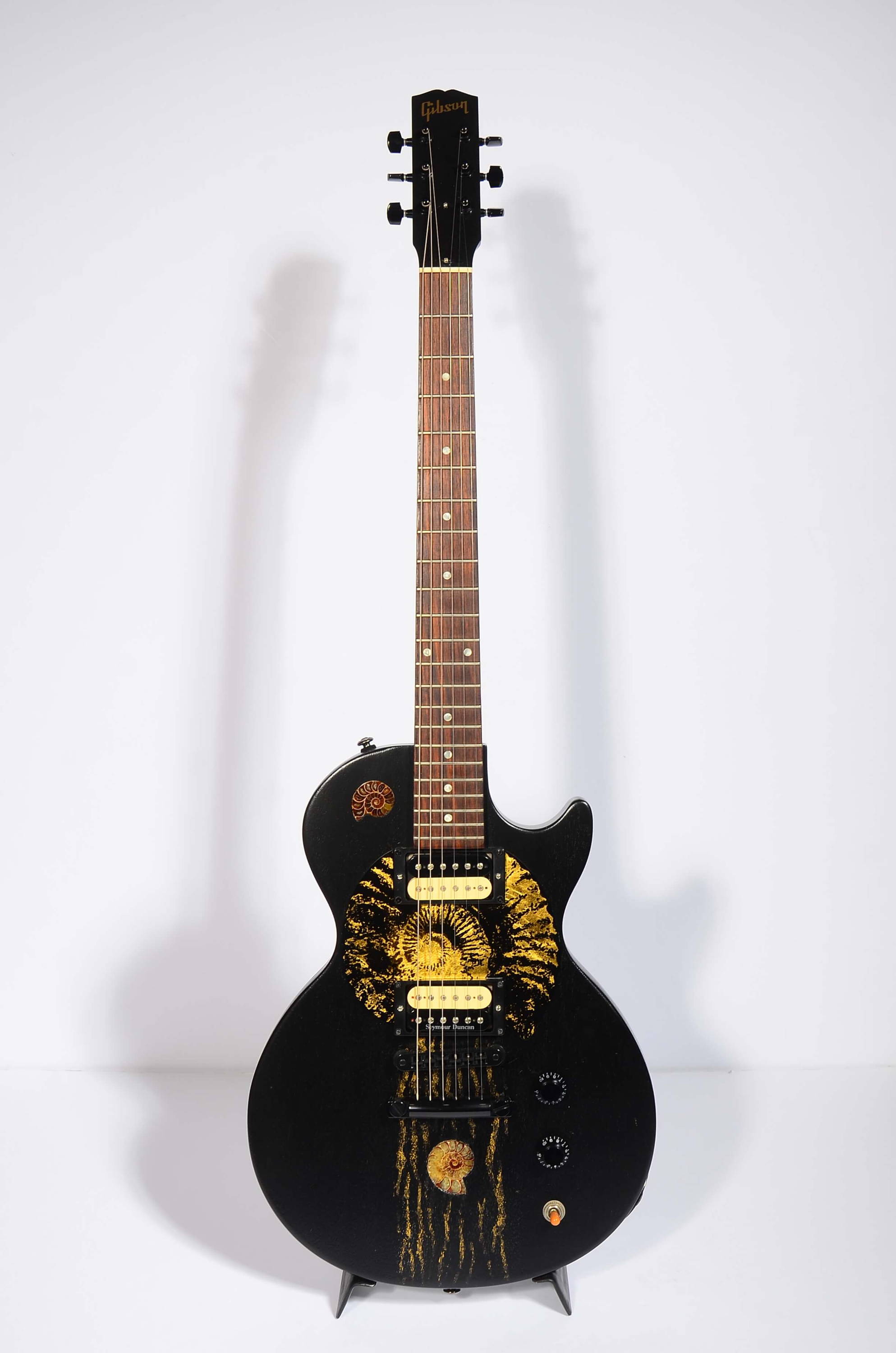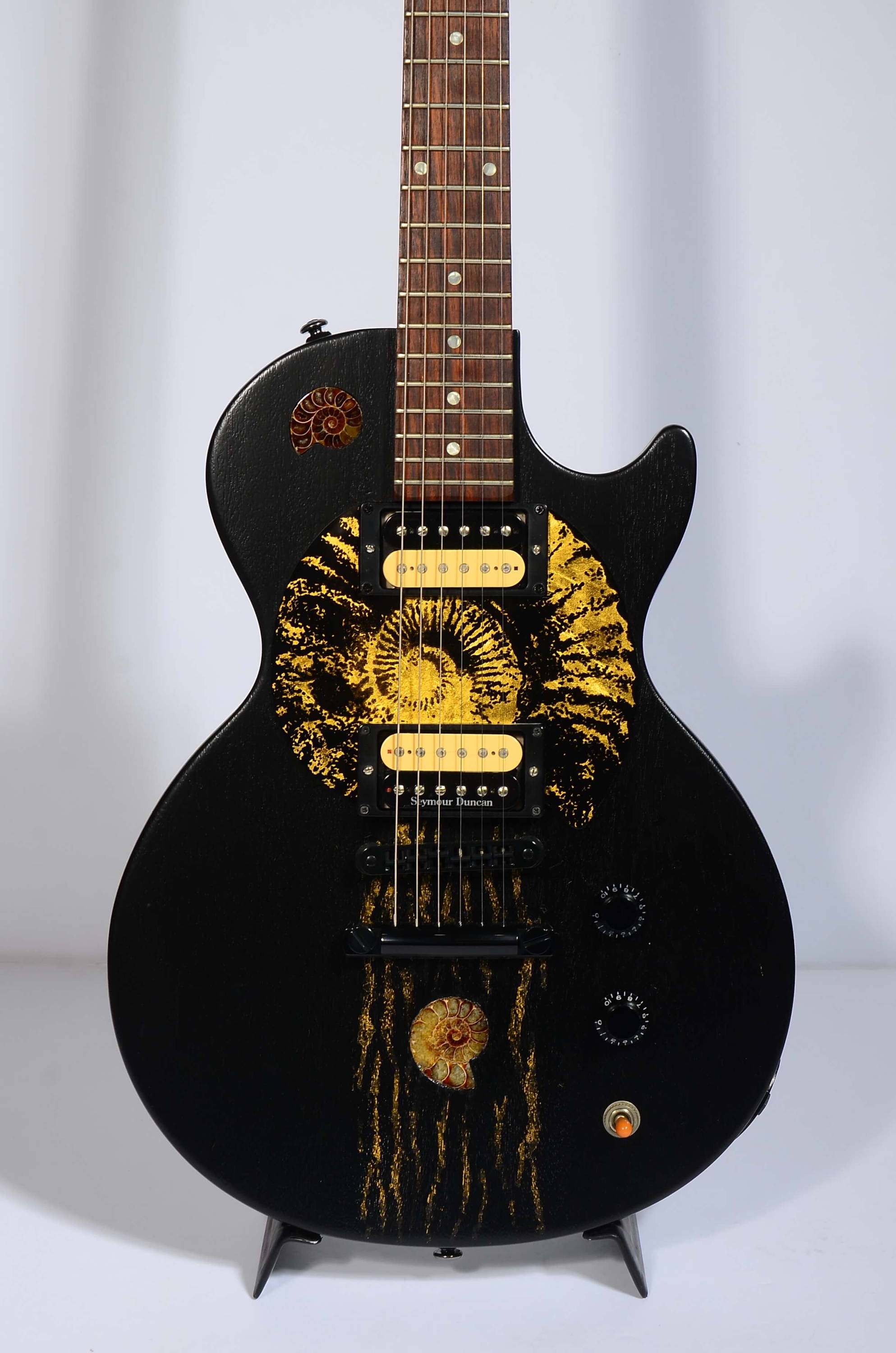 ---
Kyoritsu & D'Addario Award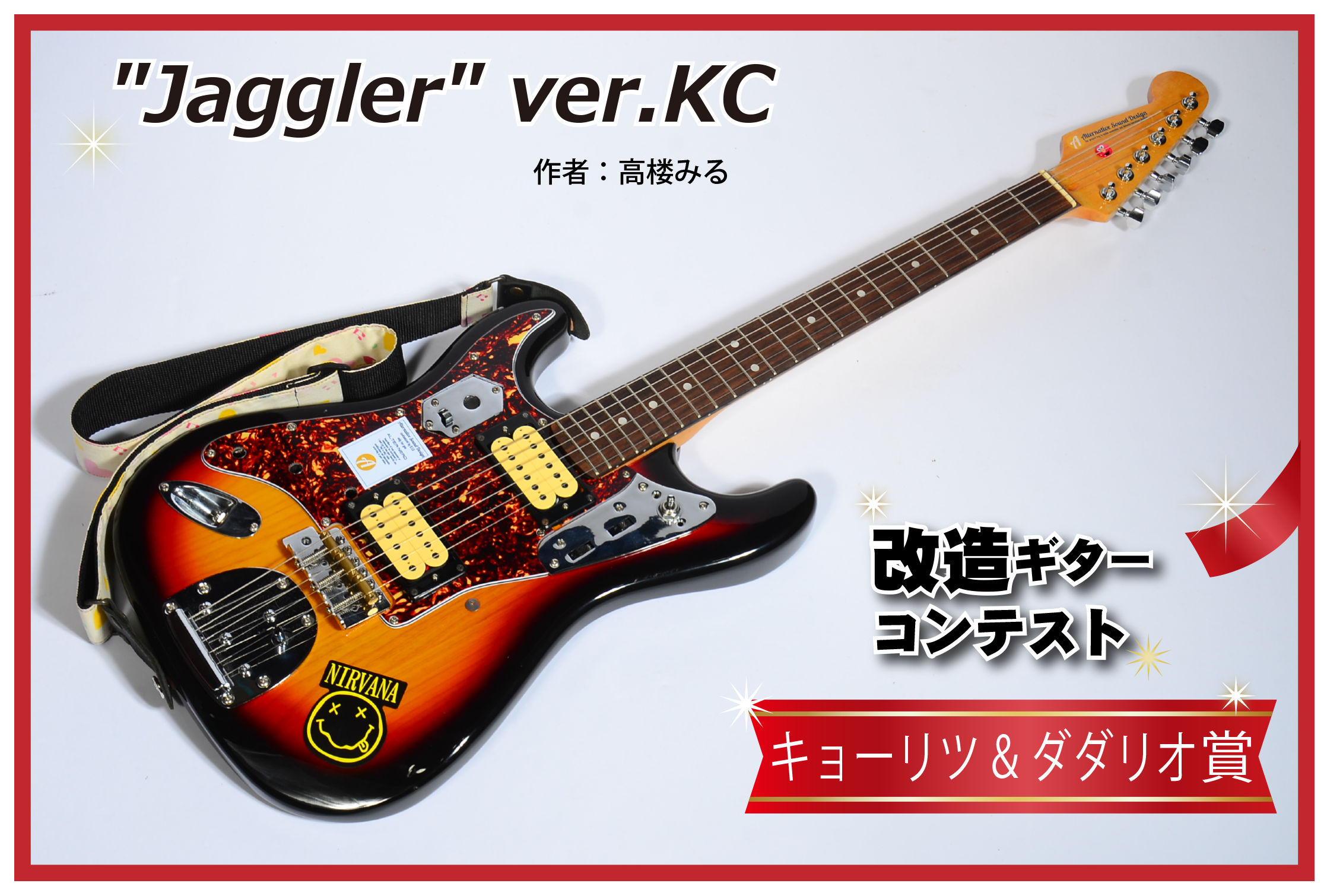 For Serdar's left, which was in junk condition.STtype, which was in a junk condition, and incorporates the atmosphere of a reversed Kurt model. In addition to the added floating tremolo, the original synchro tremolo can also be used, and it is full of other supreme features, but it was also assembled with a concern for not spending a lot of money.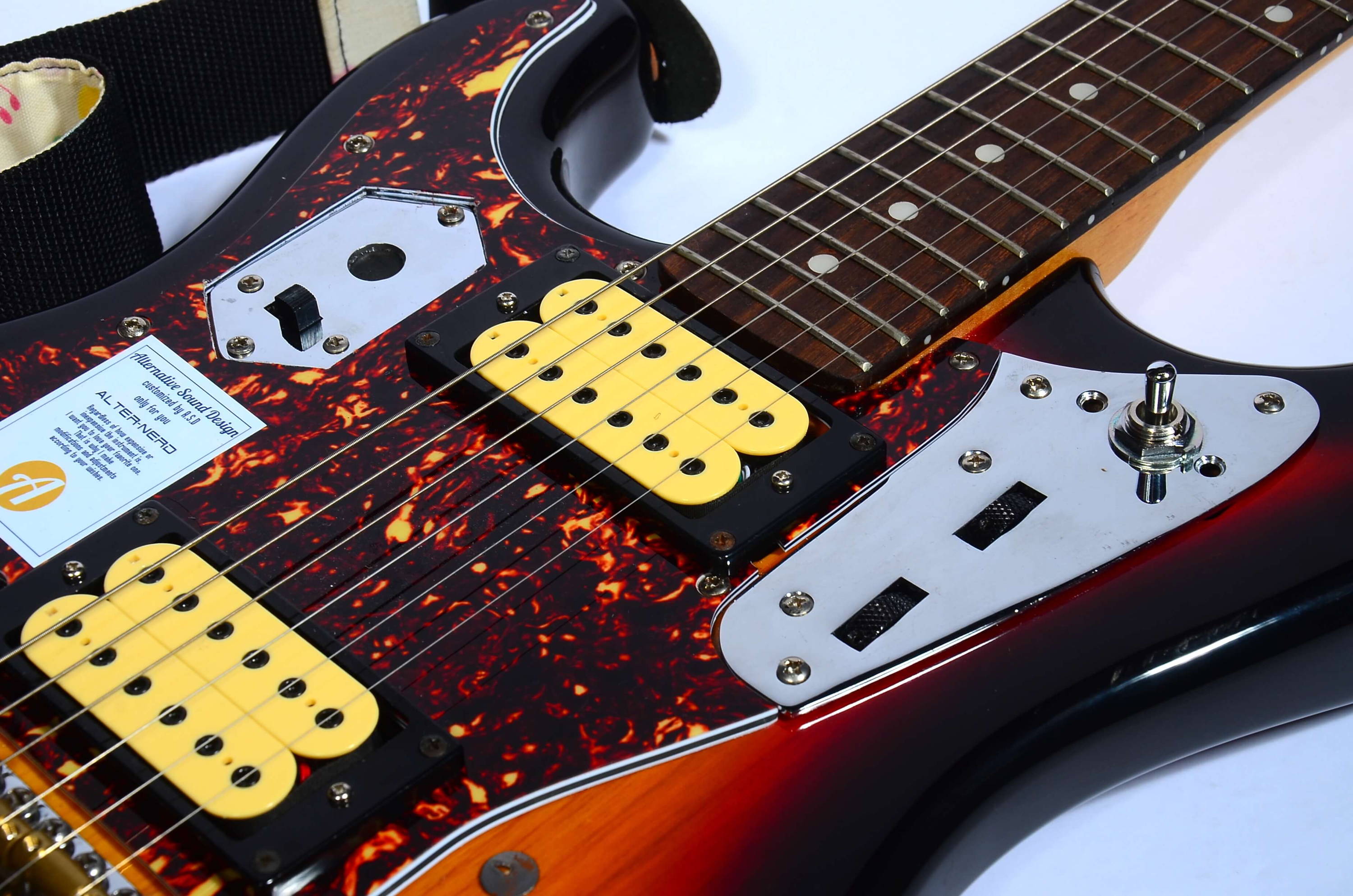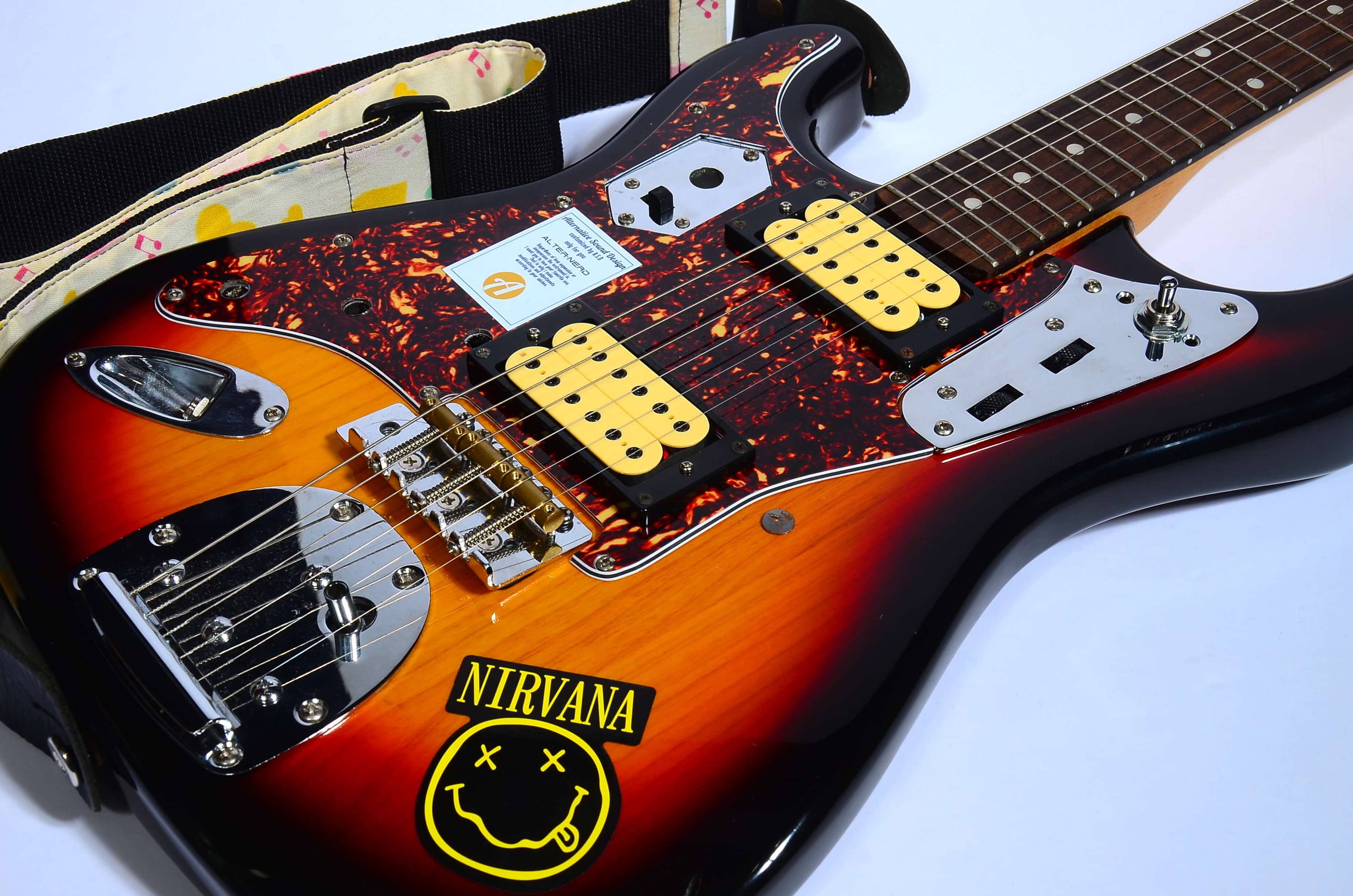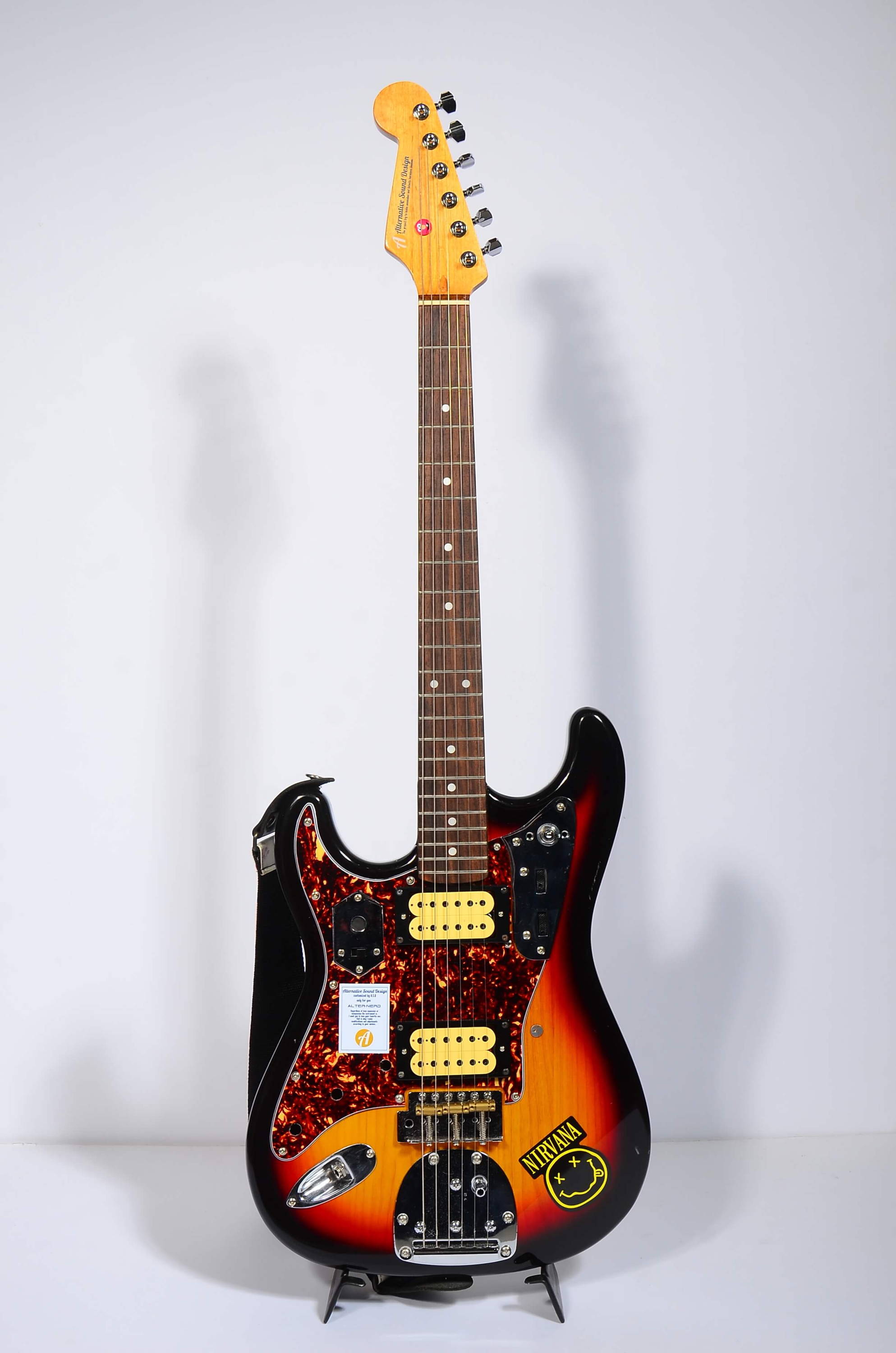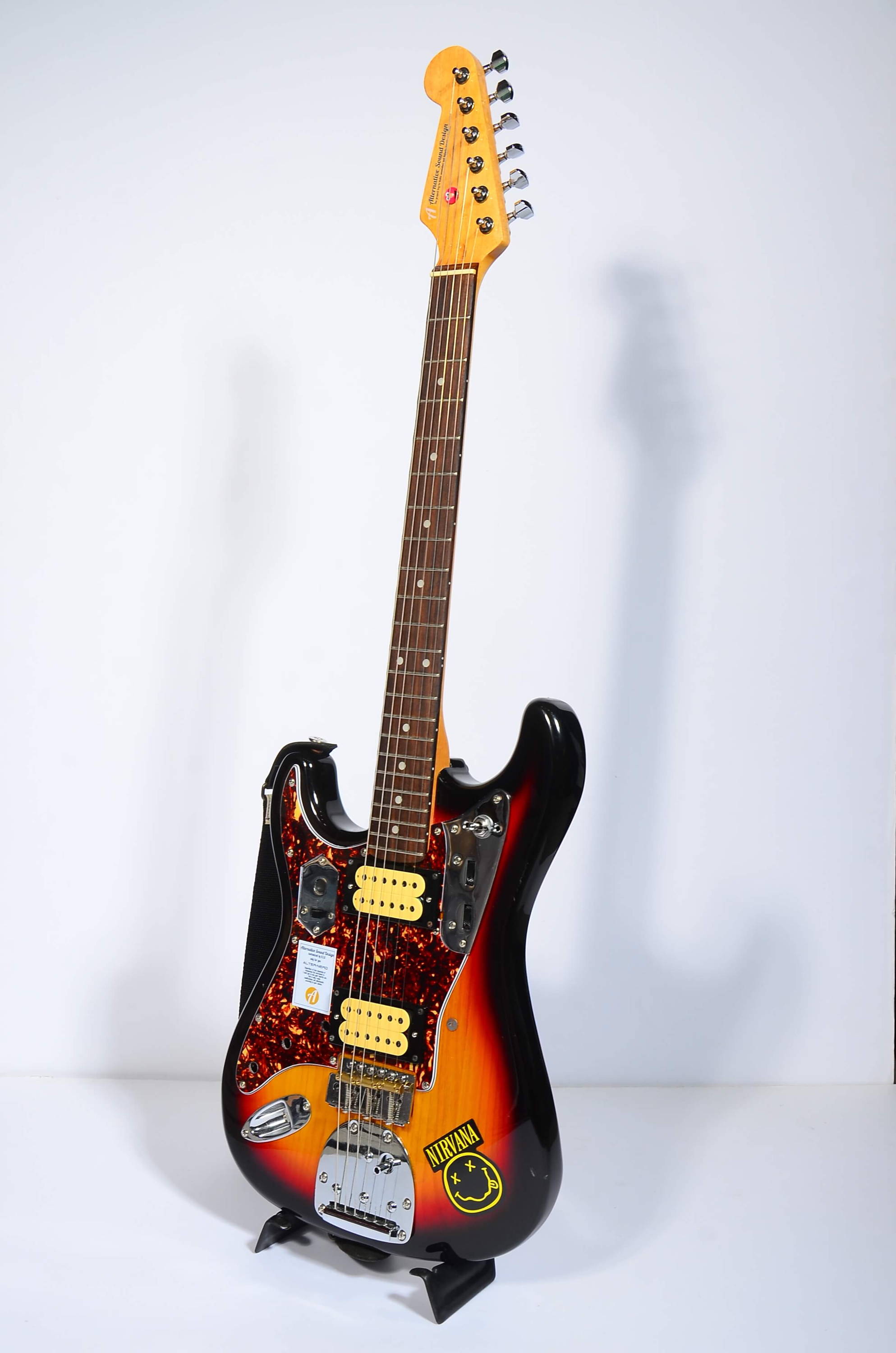 ---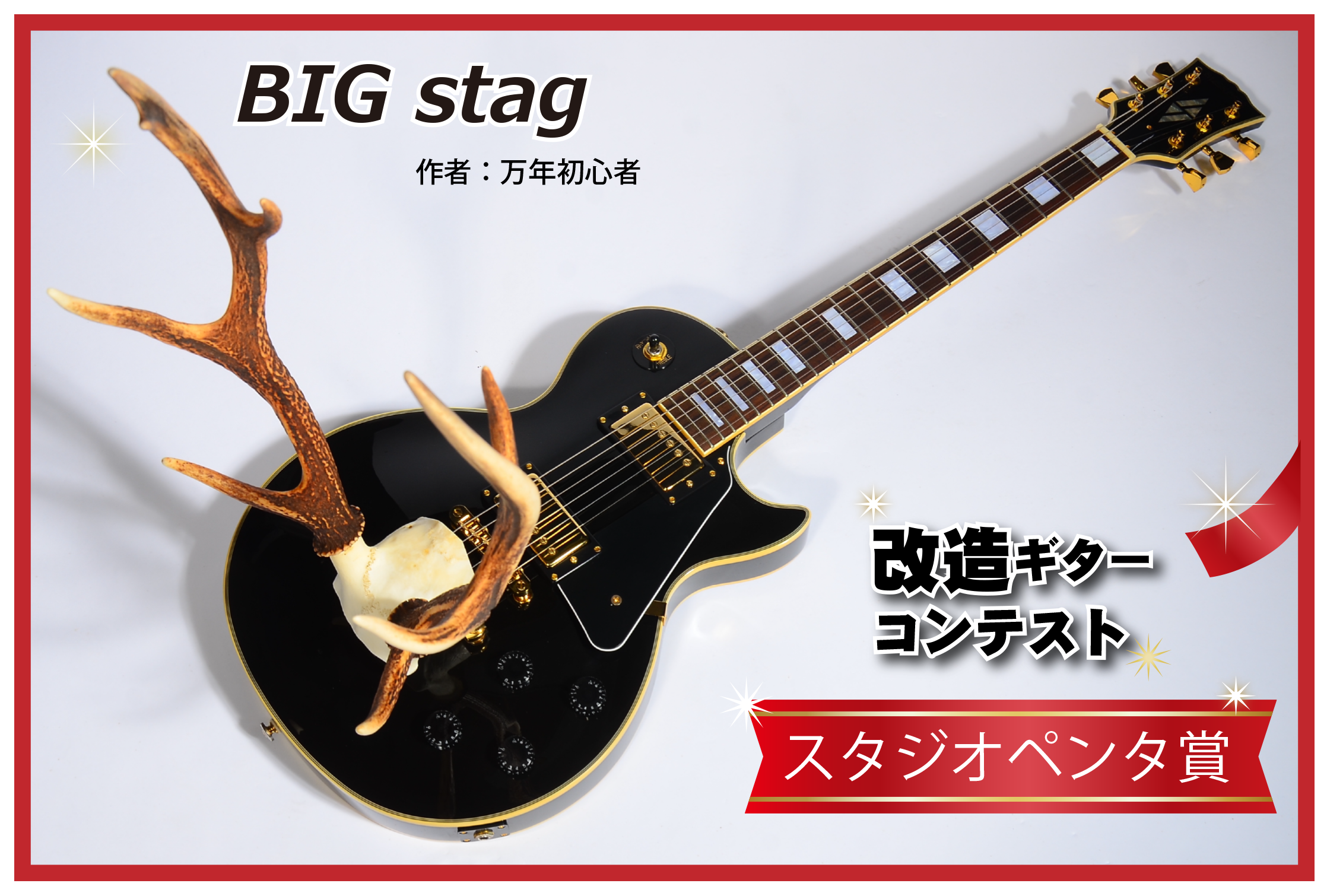 Author:Newbie of all years
This model is equipped with a deer antler that has an overwhelming impact. This modification was done in order to change the tone by attaching an echo board to the body, but it also has a strong visual presence. The antler attached to the bridge can be moved to use it as a vibrato arm.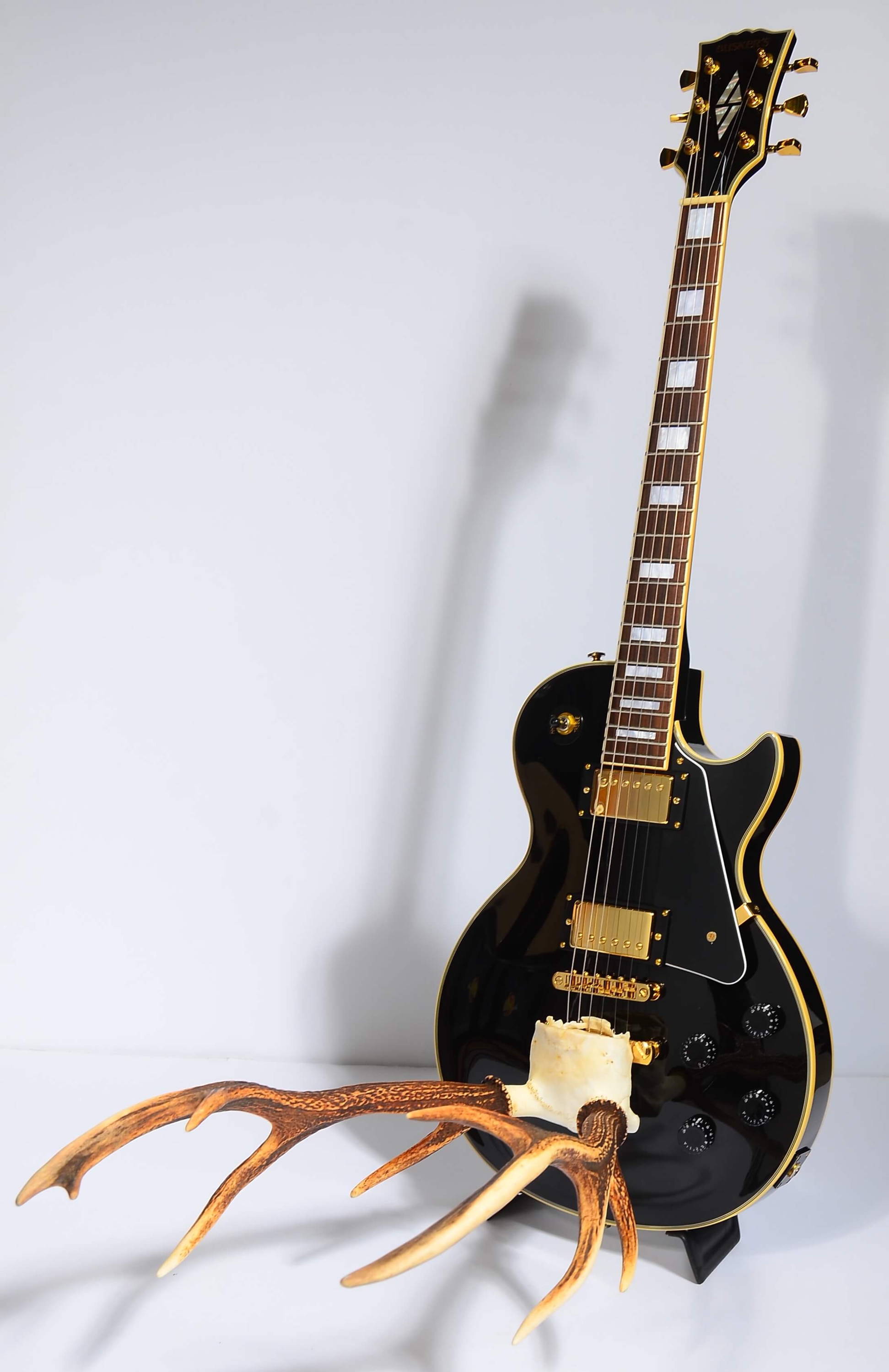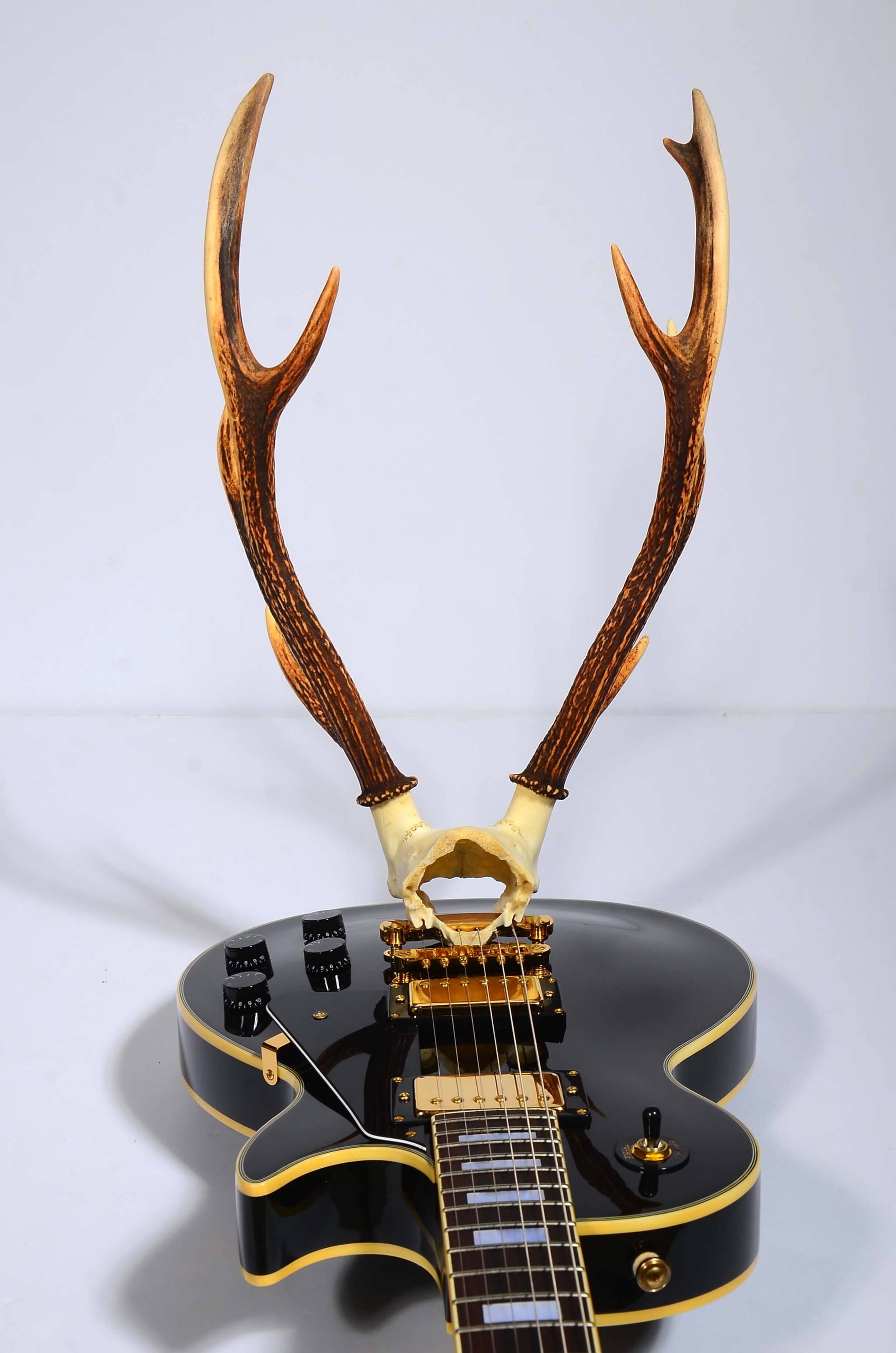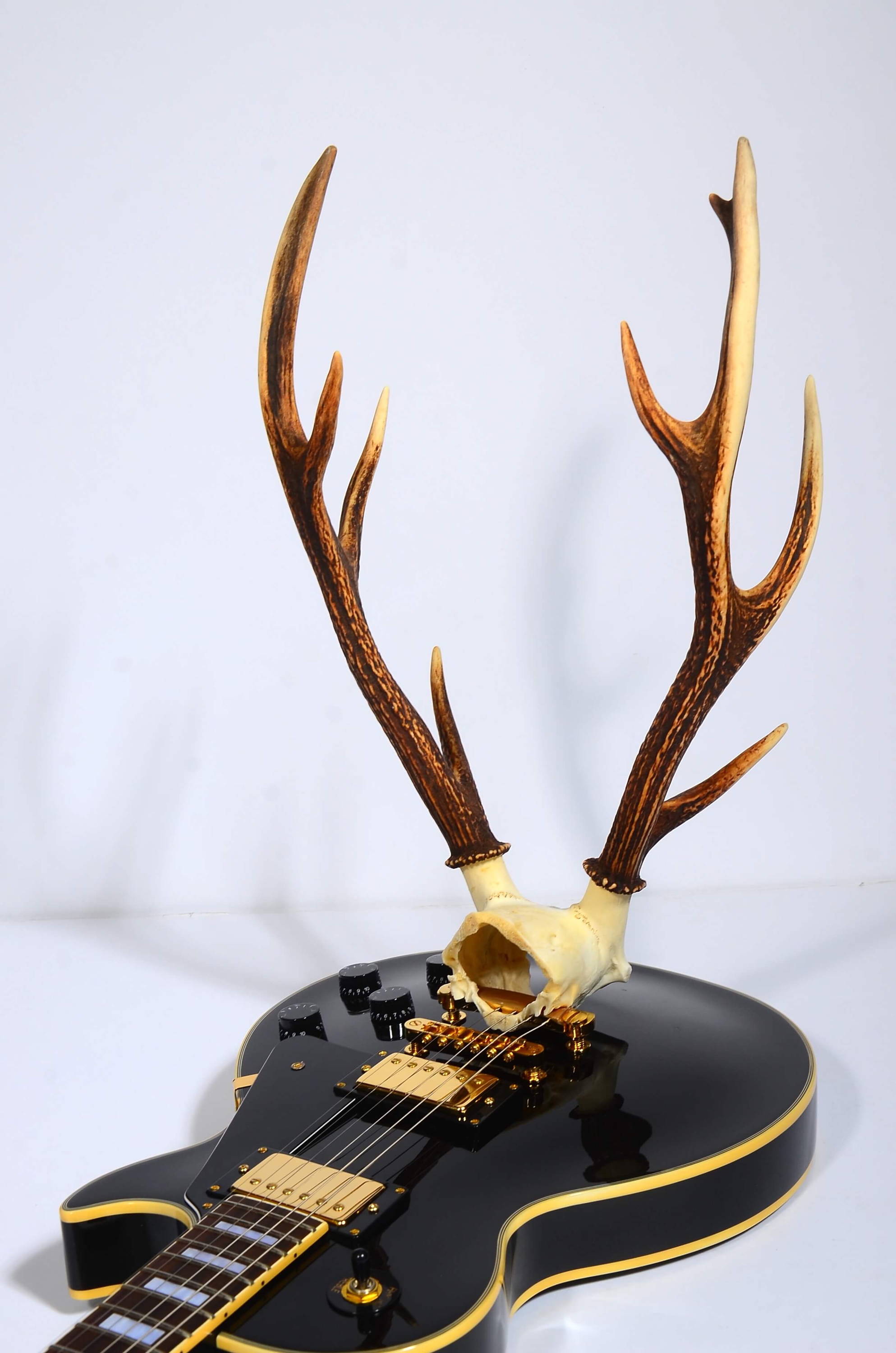 ---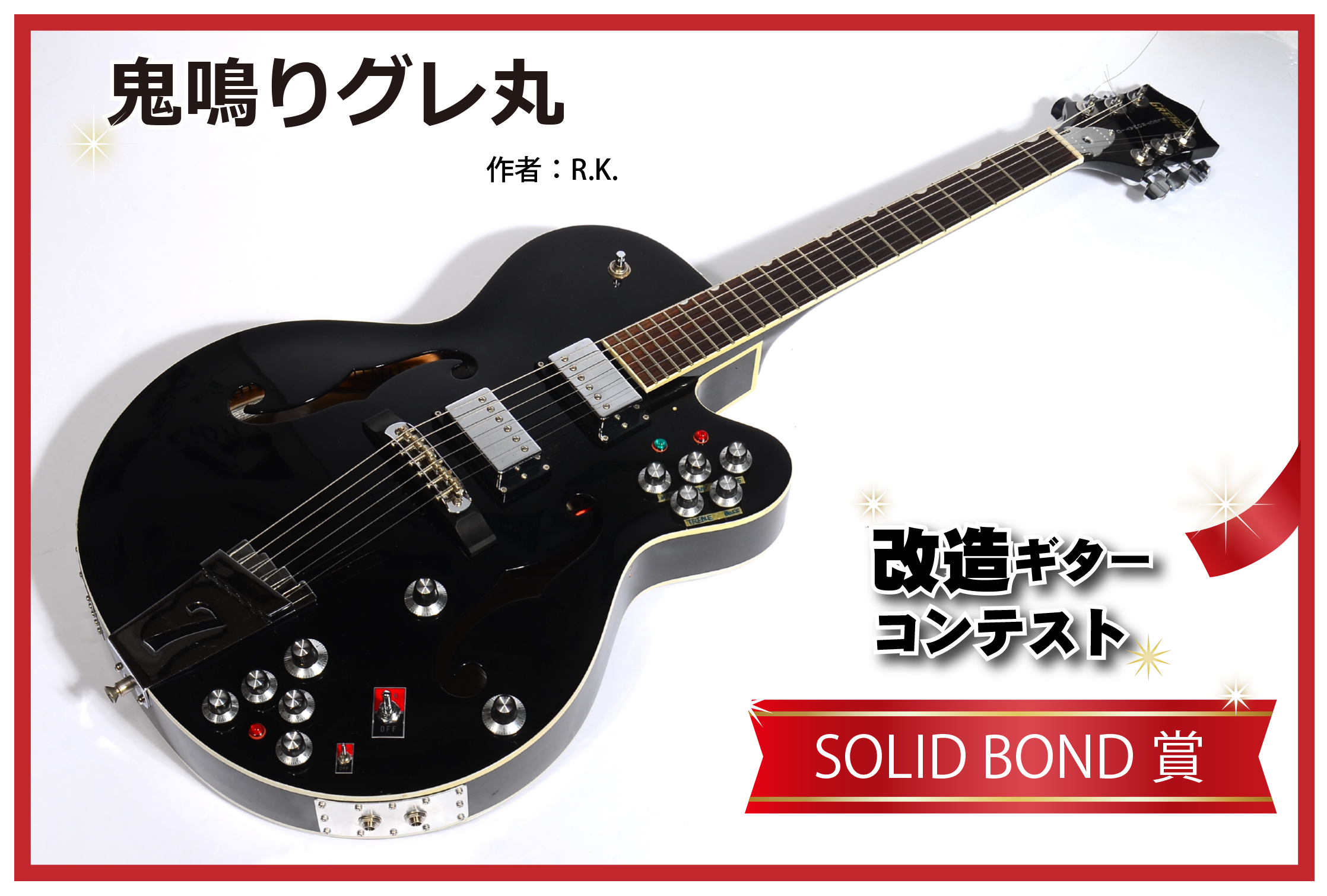 A full acoustic guitar with a built-in amp and speaker. It also has a fuzz pedal and can produce a hard sound. The fact that they went this far with a junk Gretsch was highly appreciated. The interesting thing is that it can also be used as an amp when connected to another guitar. You can enjoy the surreal sight of a guitar connected to another guitar.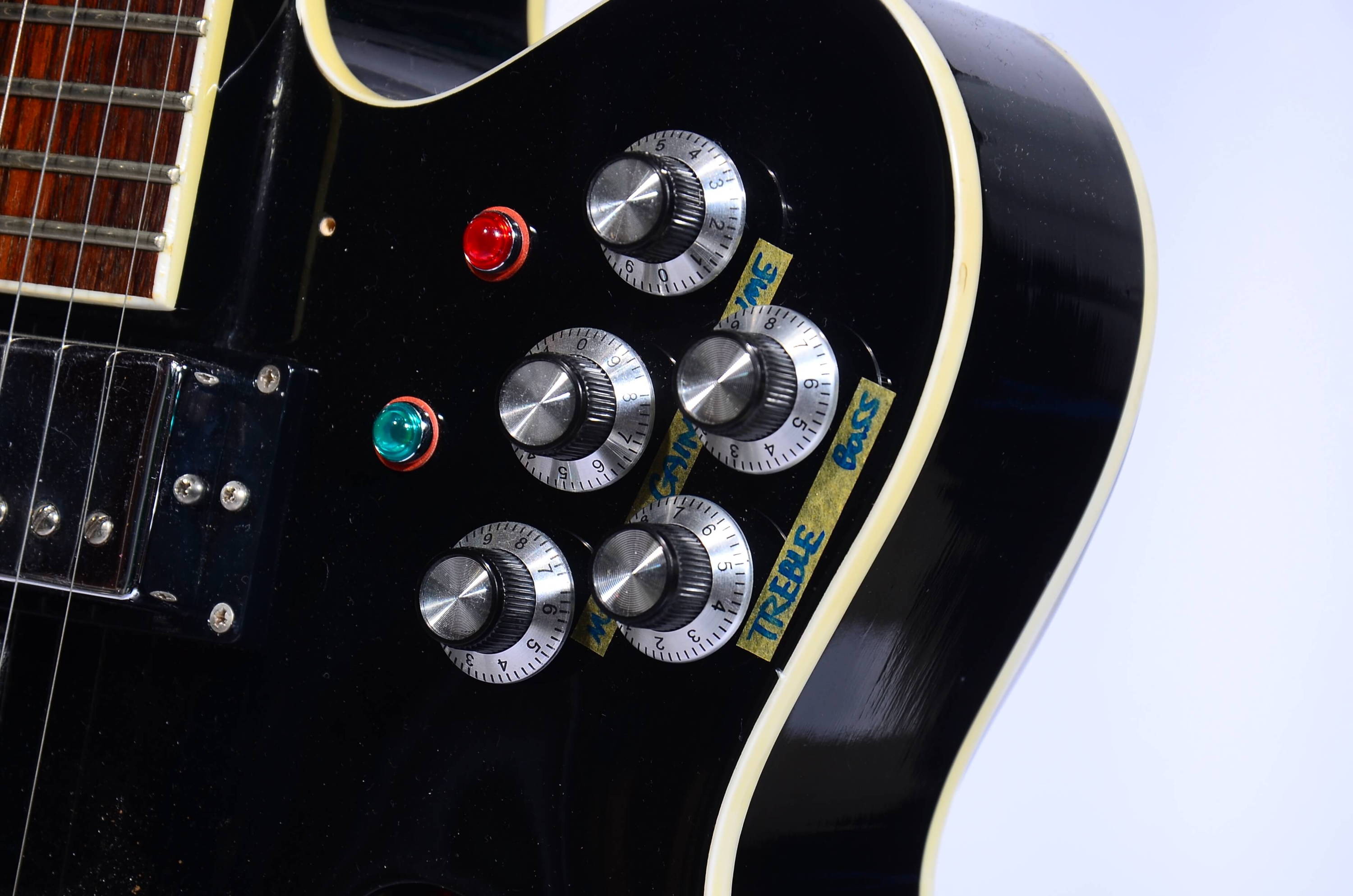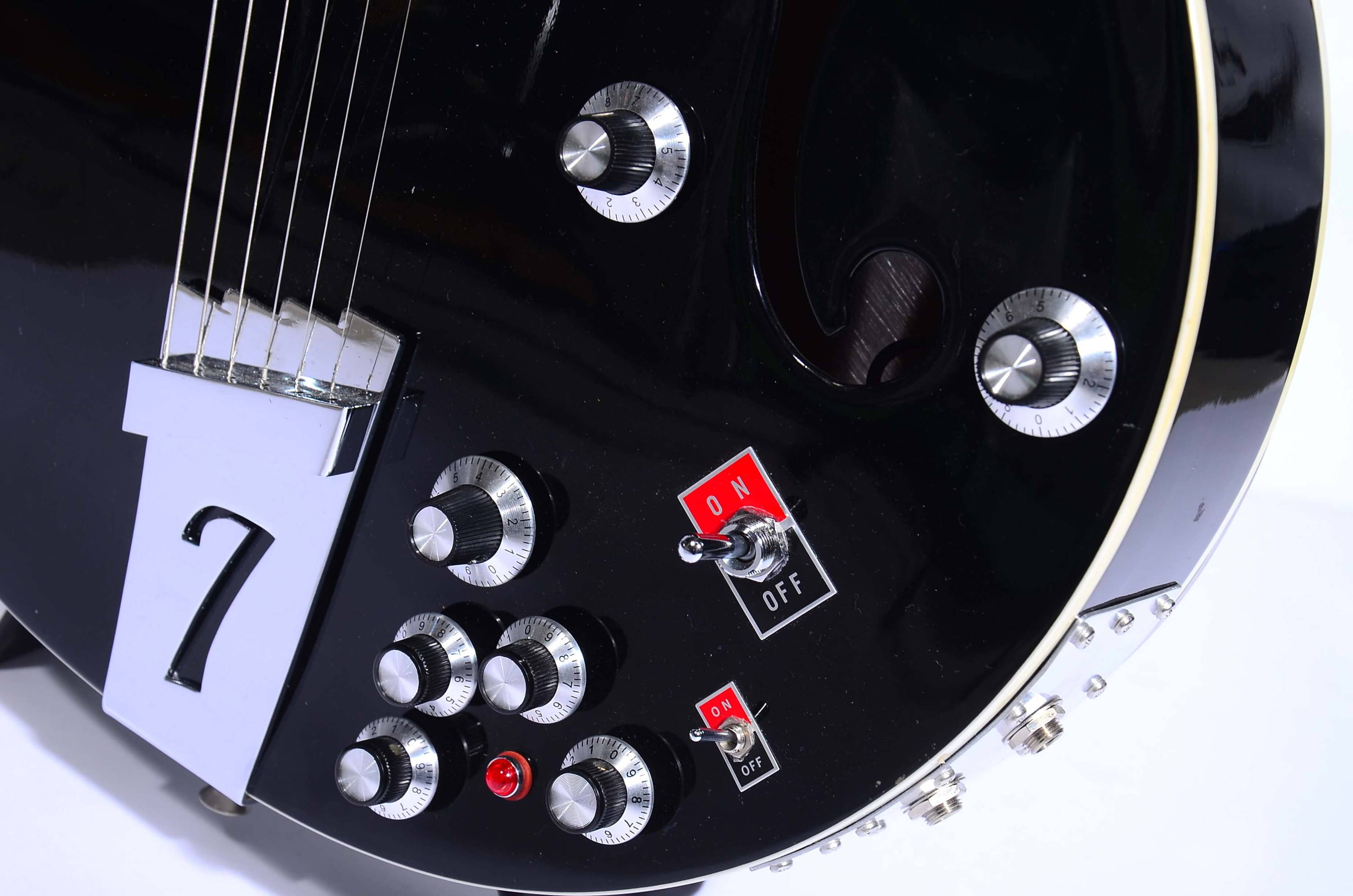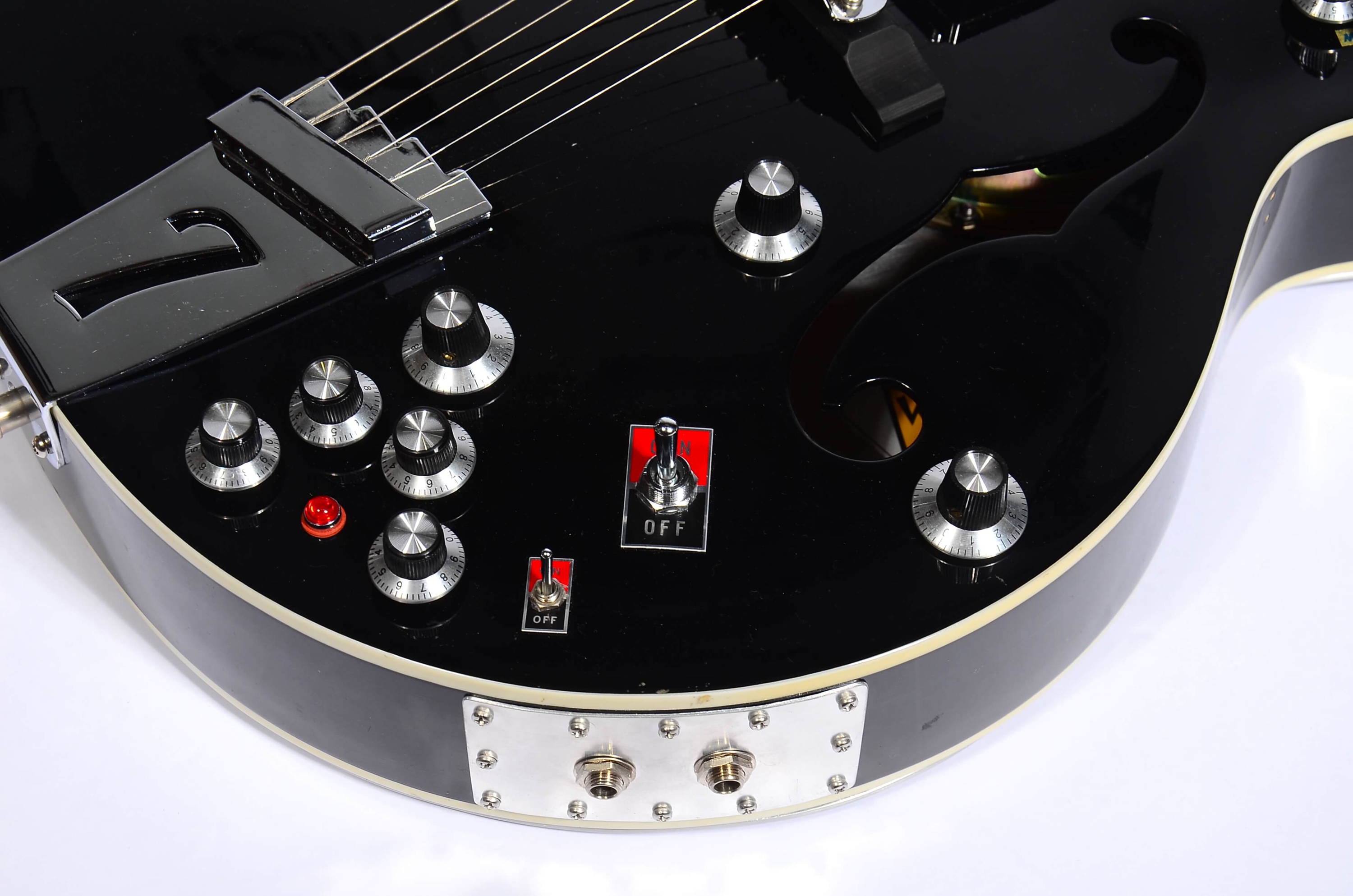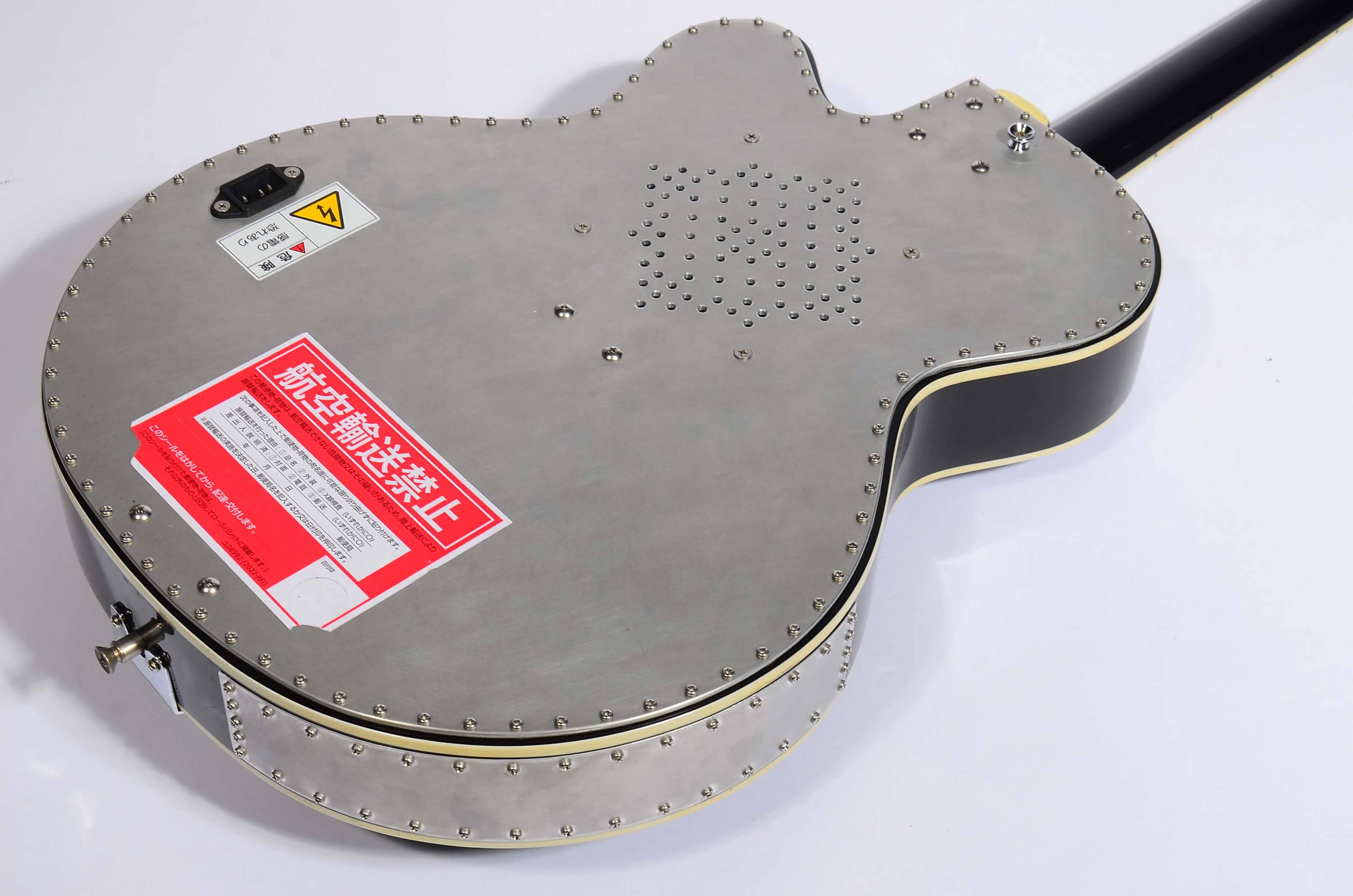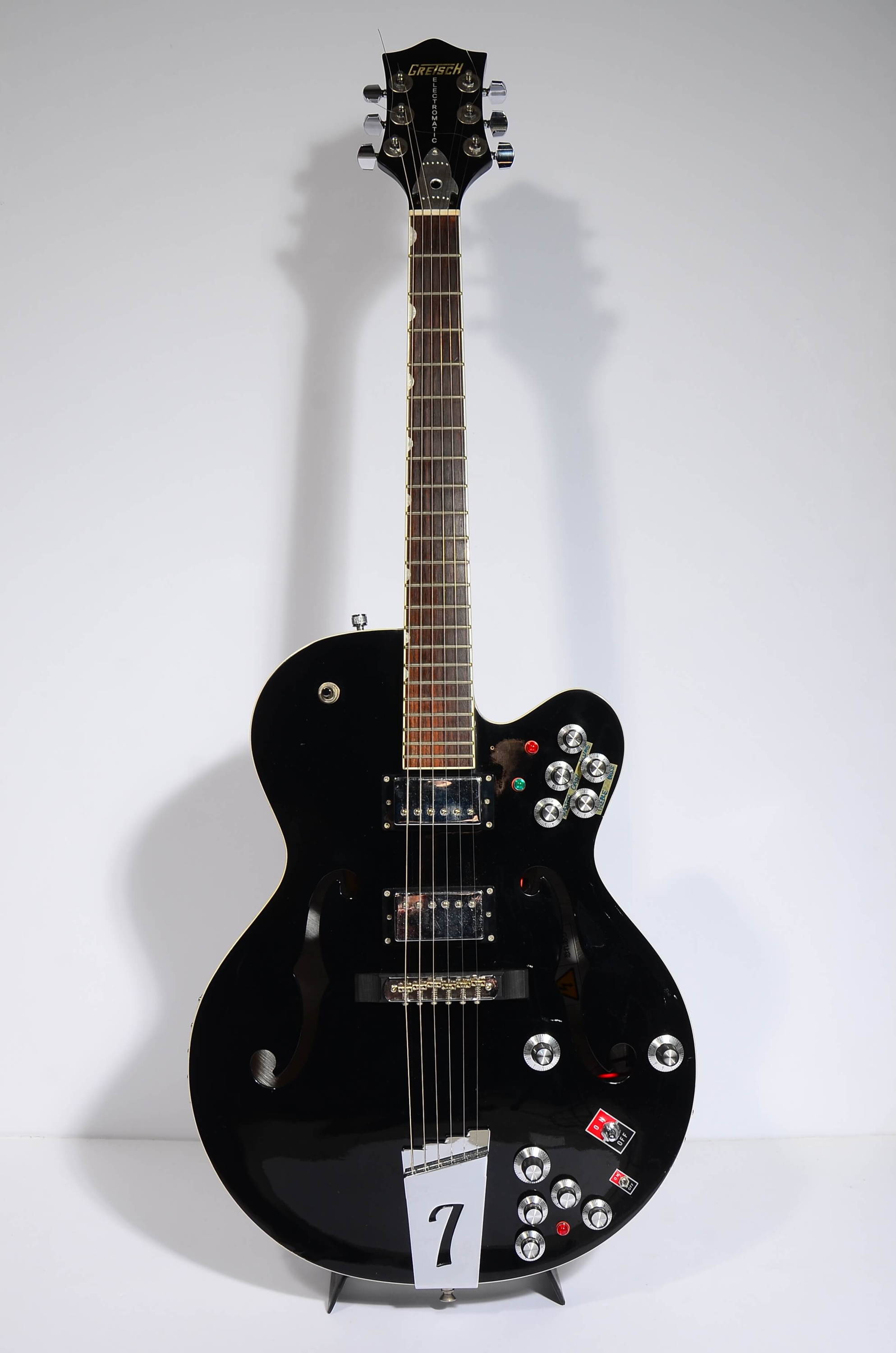 ---
Next Tone Guitar Trading Award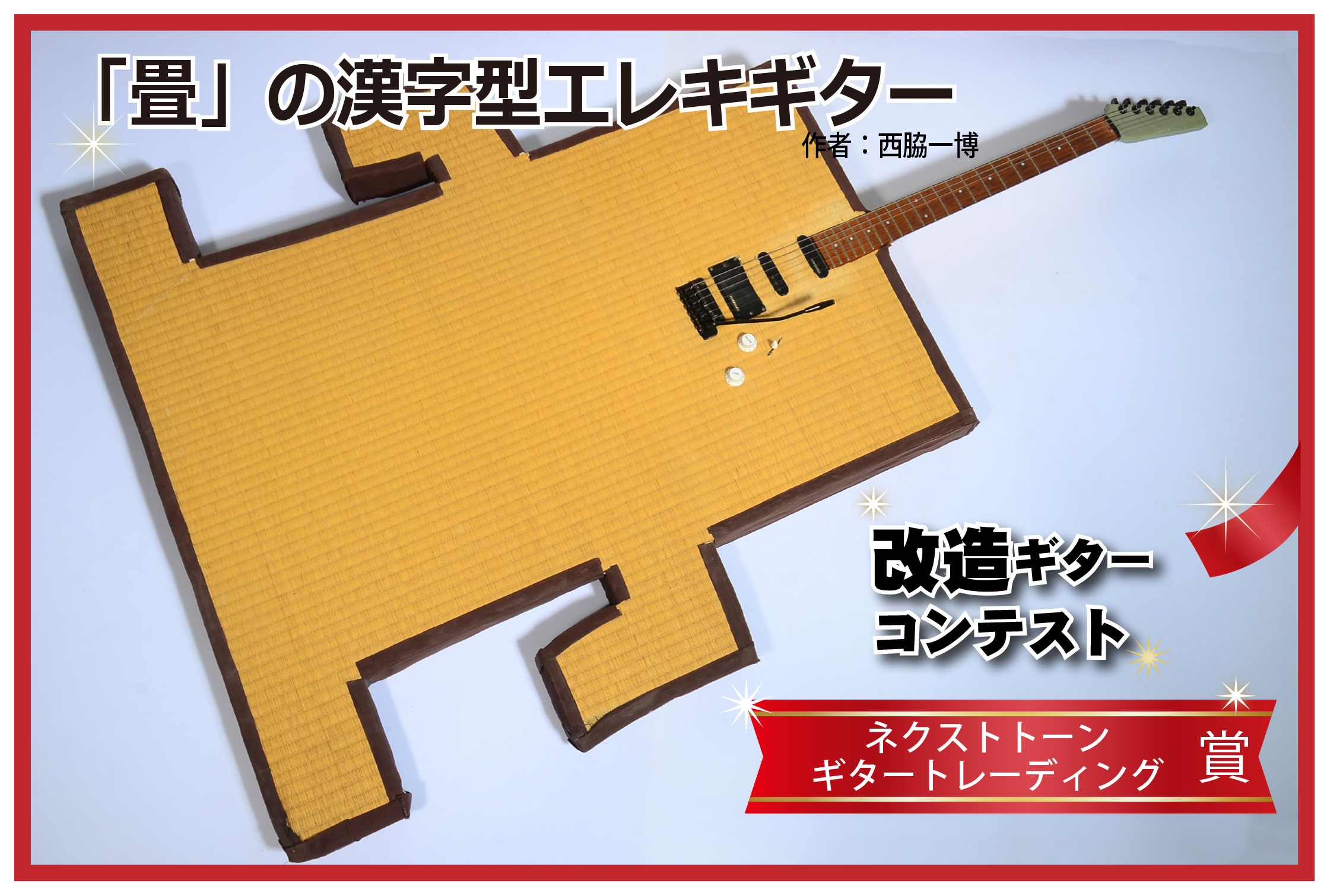 Kanji-shaped electric guitar with "Tatami
Author: Kazuhiro Nishiwaki
This is an authentic version of a Tatami guitar made by a Tatami mat shop that has been in business for generations. It is designed in the shape of the Chinese character for "tatami" using real tatami mats. First of all, the size and weight are surprising, but it is amazing because it is really used for playing. The actual picking marks on the tatami mats give it a Japanese-style "relic" feel. The head is made of tatami mats used in judo halls. The head is covered with tatami mats used in judo halls.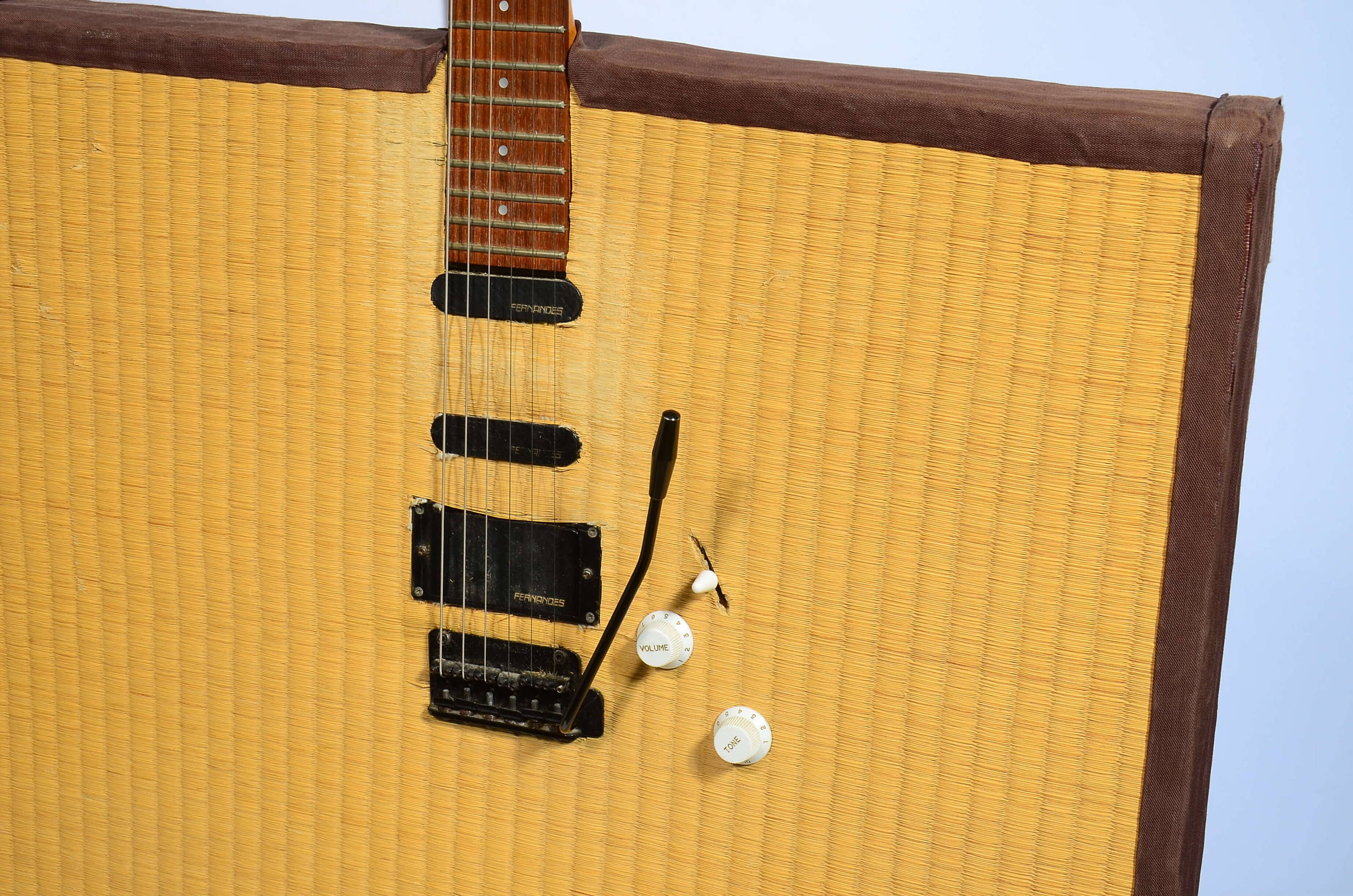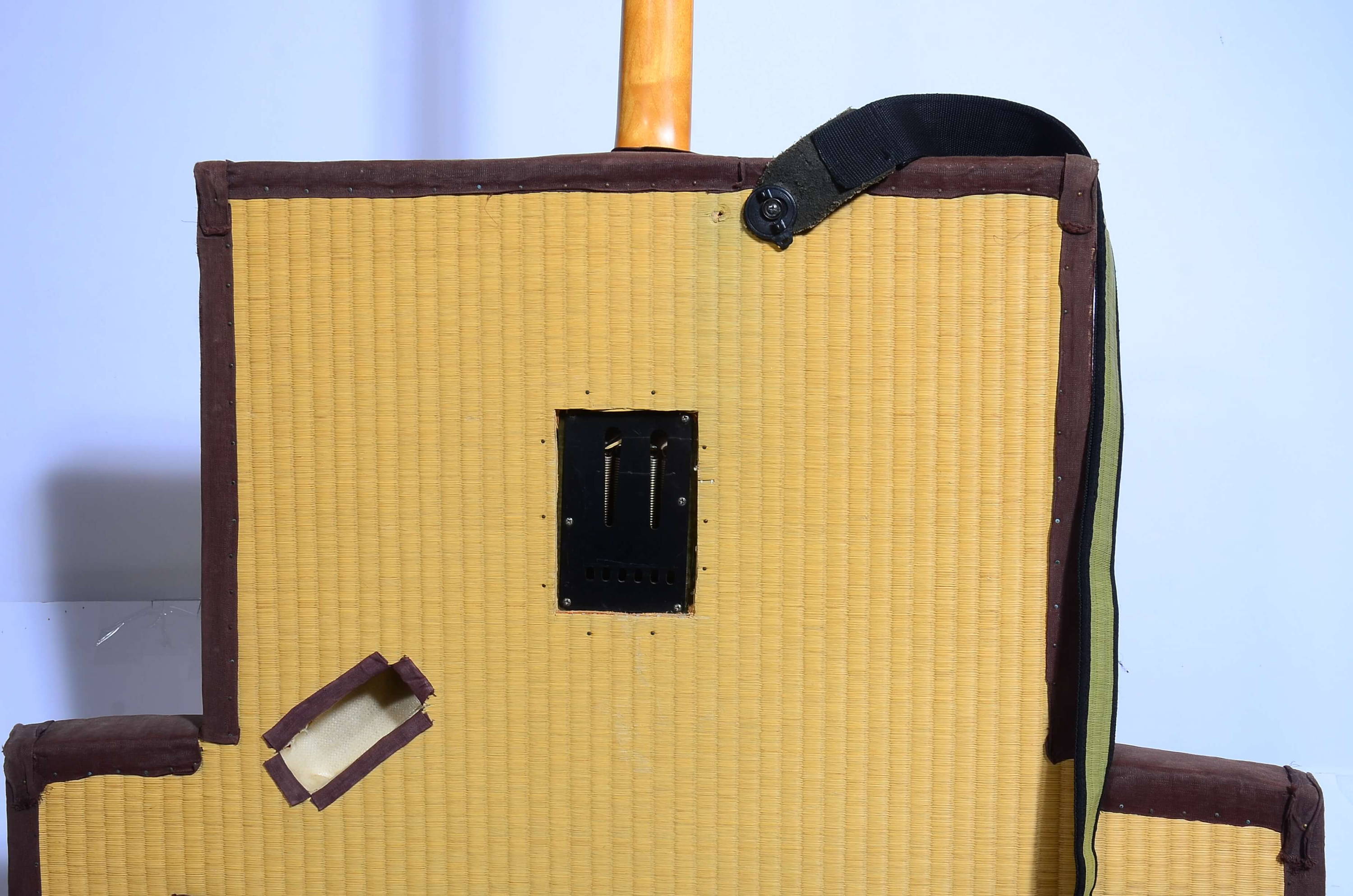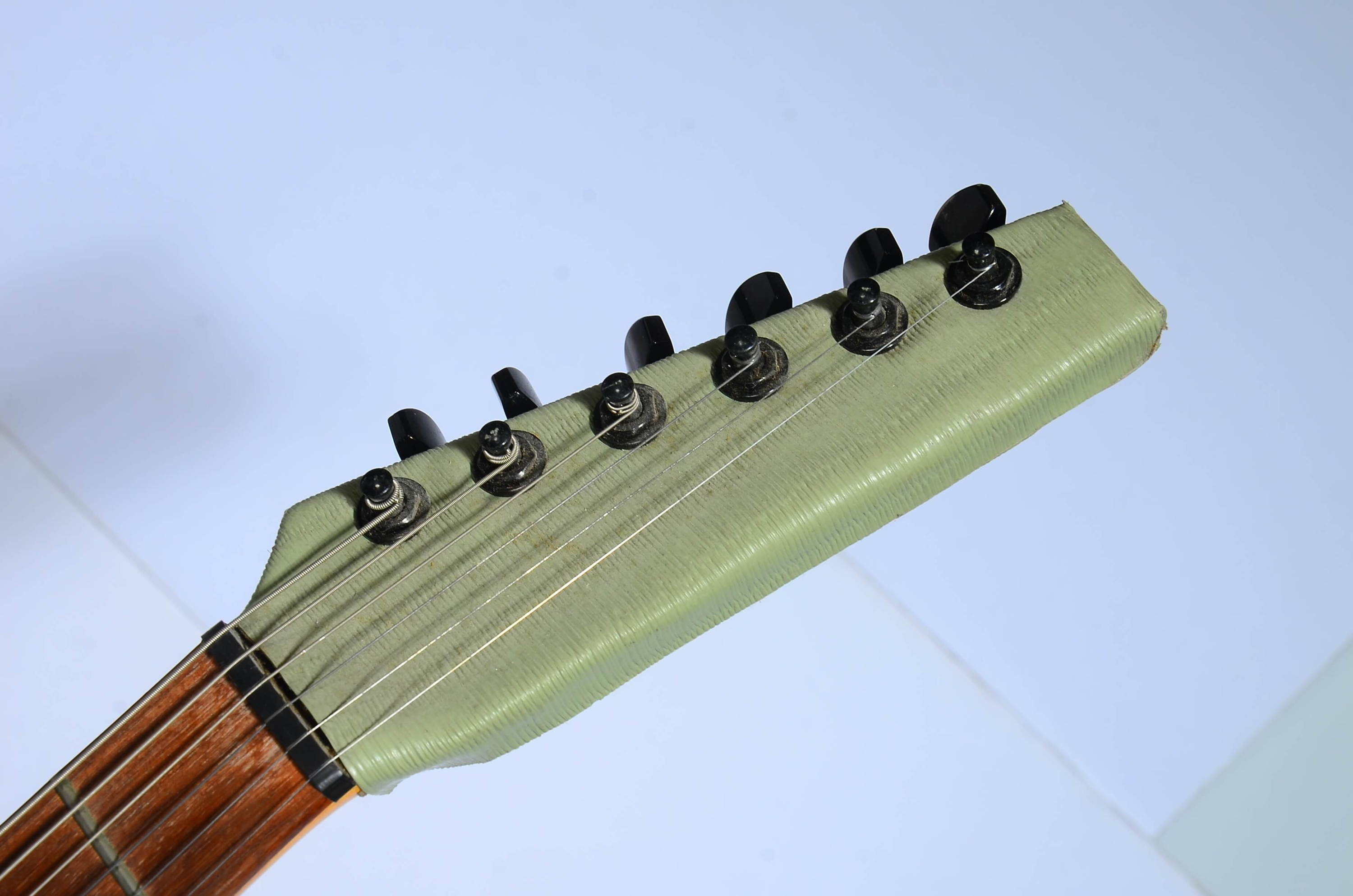 ---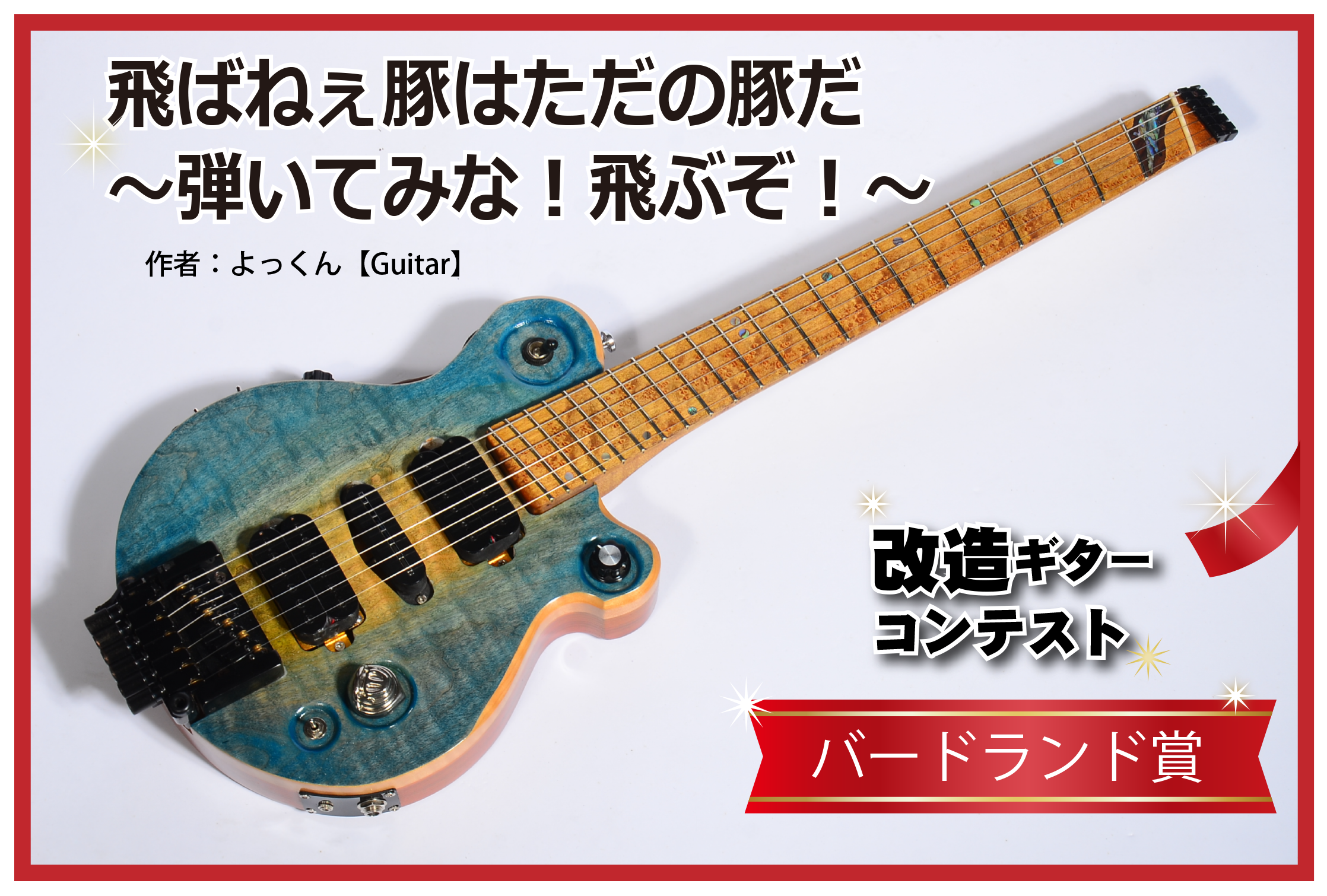 A pig that doesn't fly is just a pig! It will fly! ~I'll fly!
Based on a Pignose guitar, this guitar has been completely remodeled to be headless and fan-fretted, and even has built-in multi-effects and stereo amp. Upwardly mounted on the side of the body.2The two mini speakers produce stereo sound and are pleasant to play. The paint job and the wood grain on the top also match well, creating a gorgeous texture.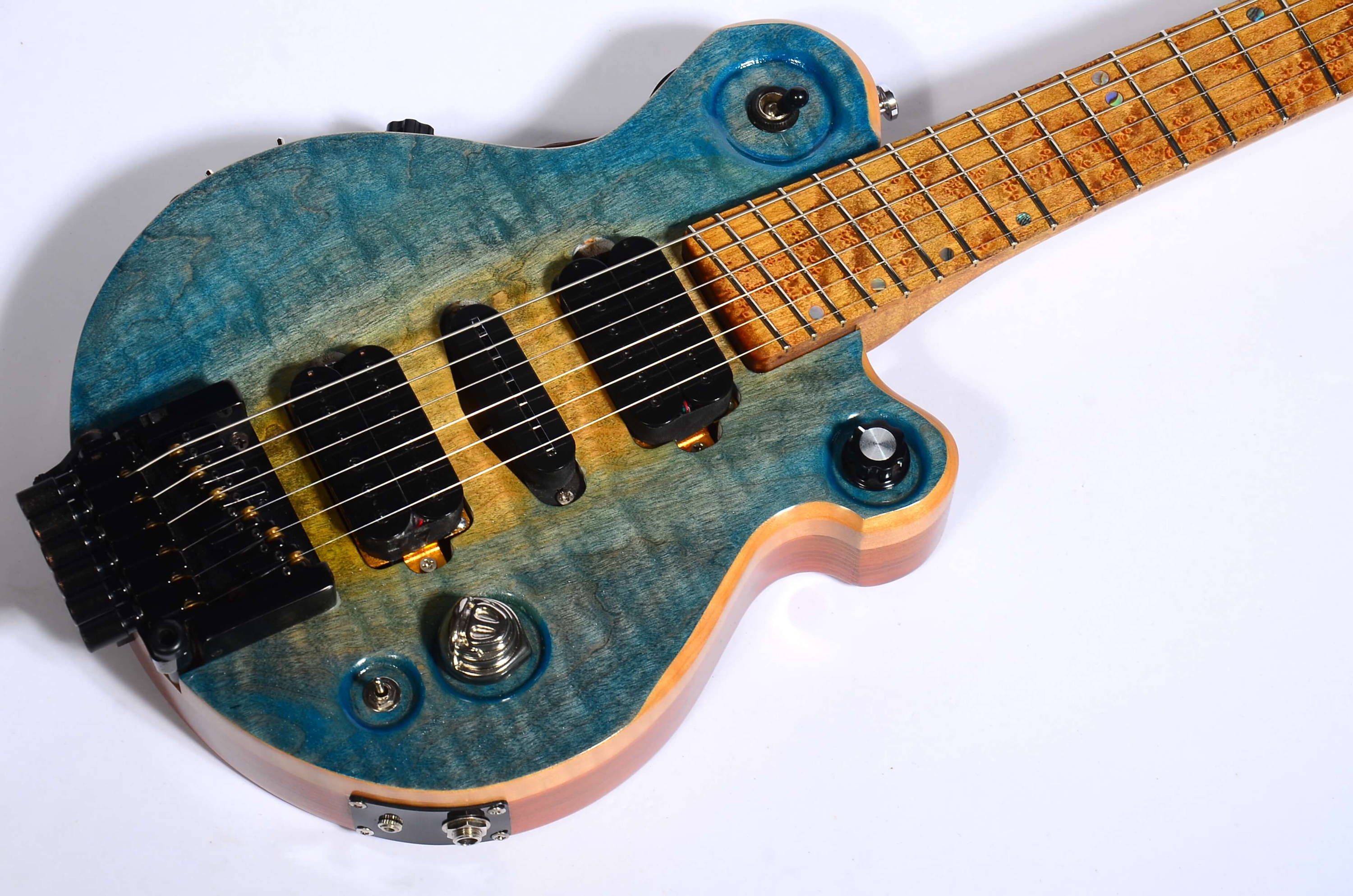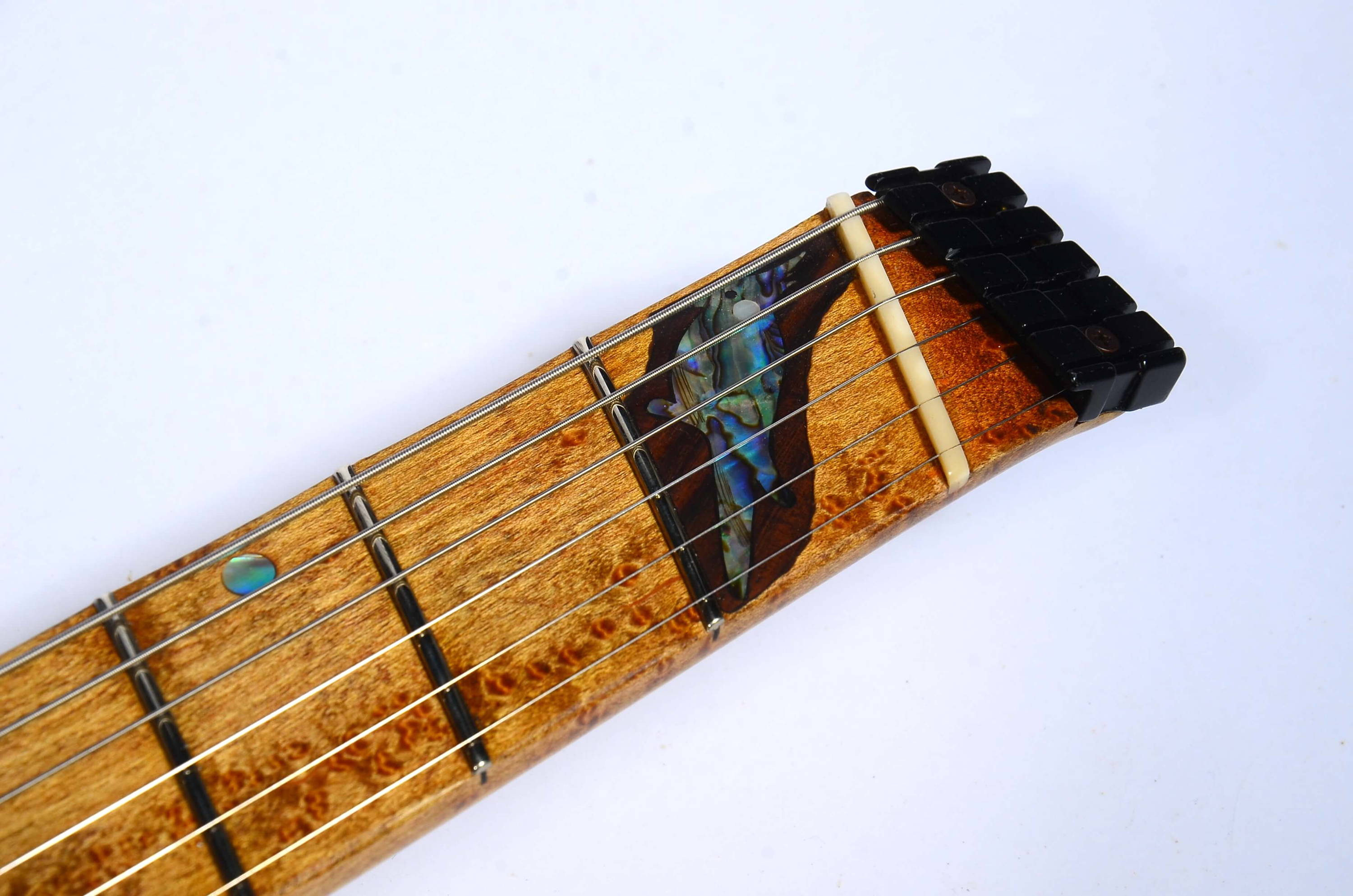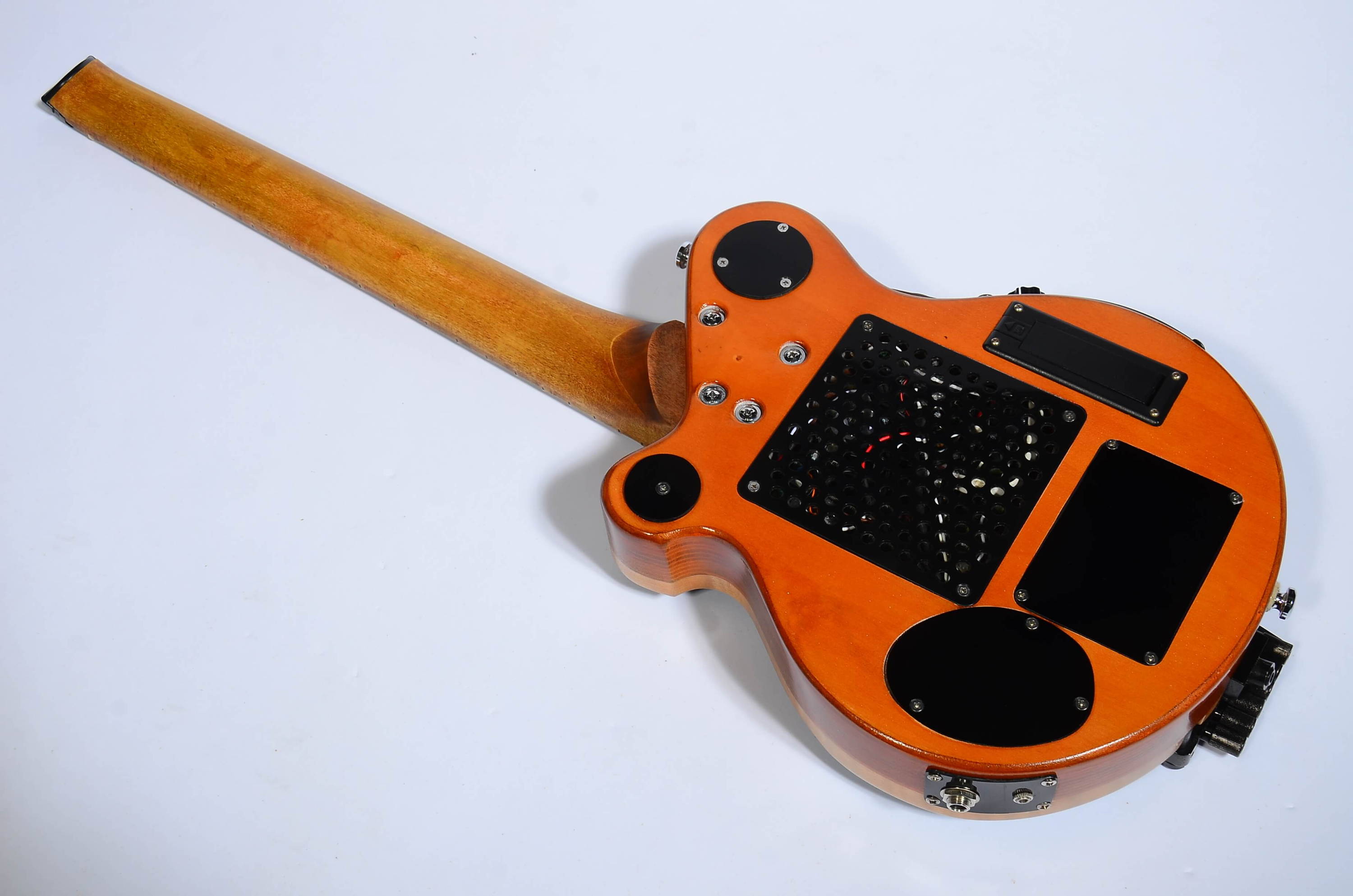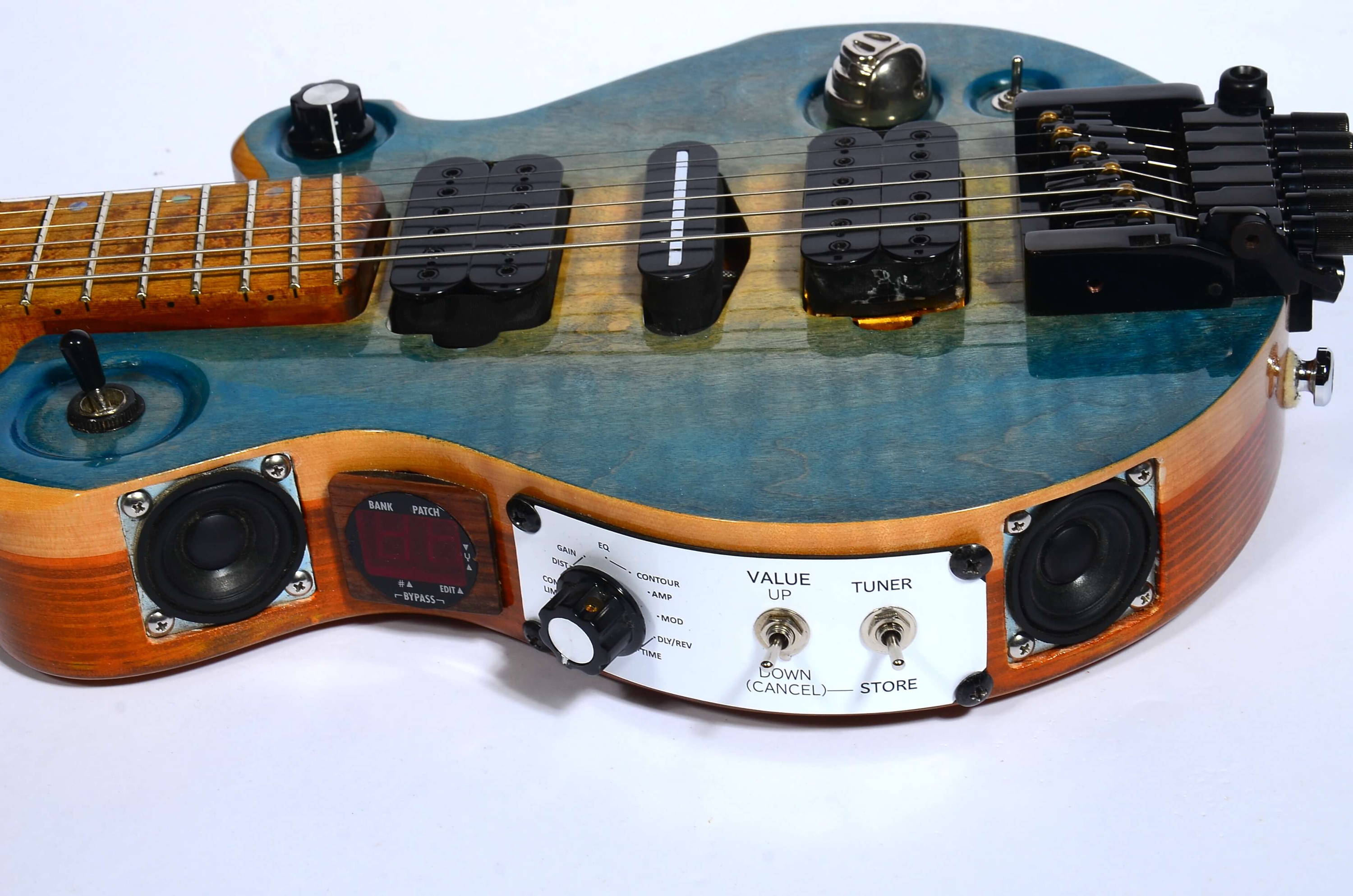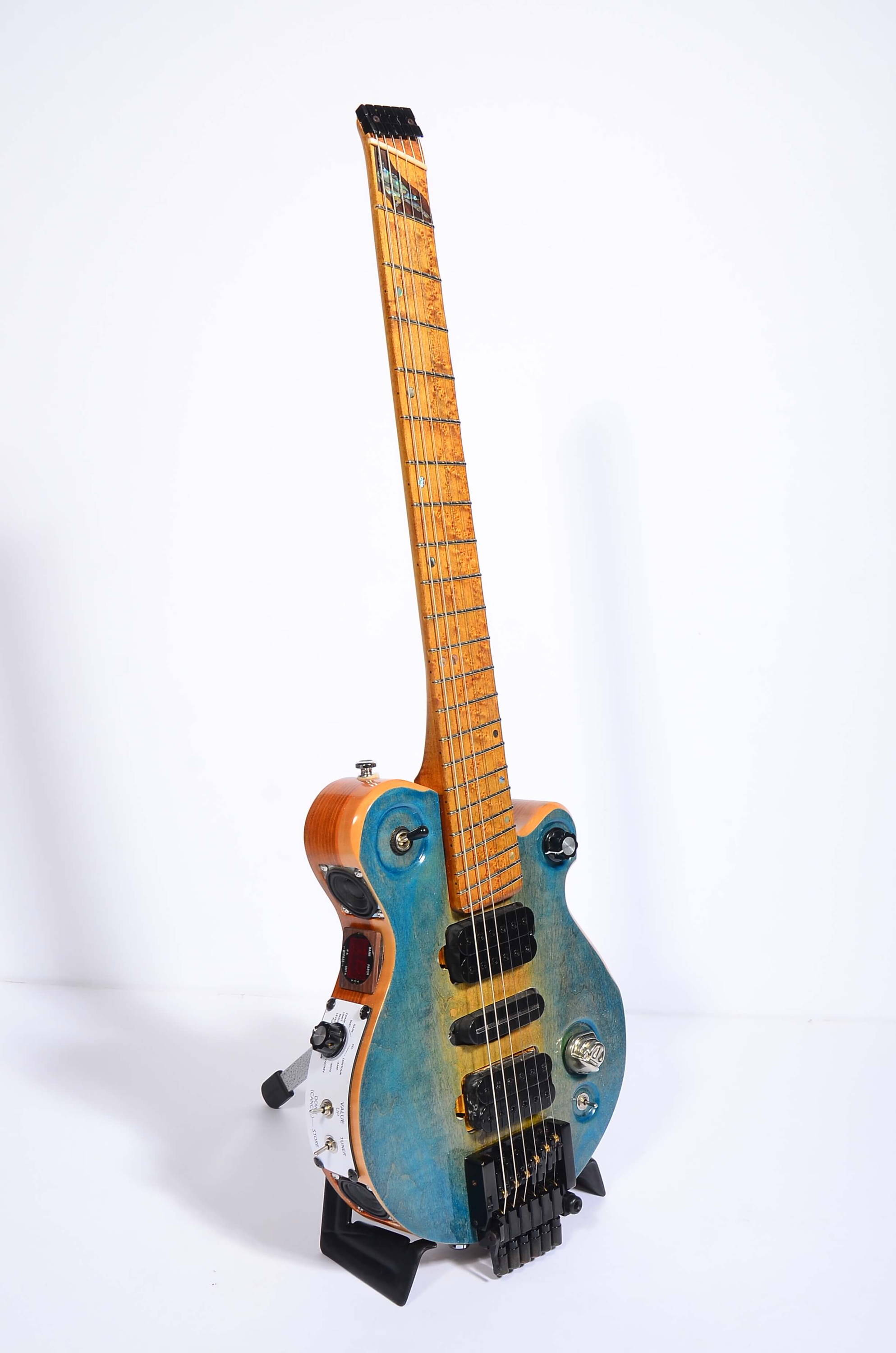 ---
Freedom Custom Guitar Research Award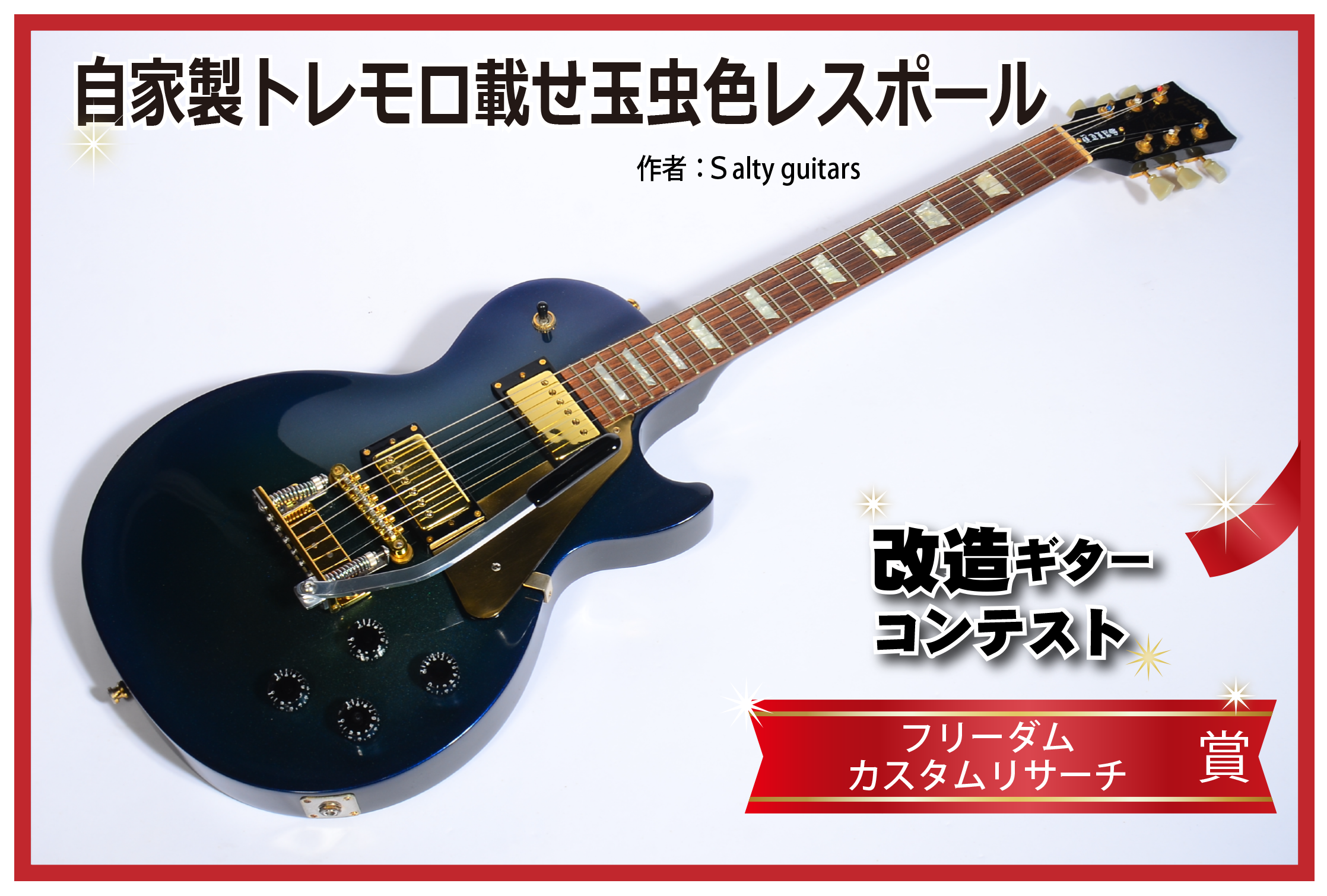 Iridescent Les Paul with homemade tremolo
A tremolo unit made of machined brass is attached to the guitar without making any holes in the guitar body. It is a revolutionary product that can be easily returned to the original tailpiece. The strings can be locked at the tailpiece, and the bridge is equipped with an octave-adjustable roller saddle for stable tuning. The original "iridescent" color and gold parts are a perfect match.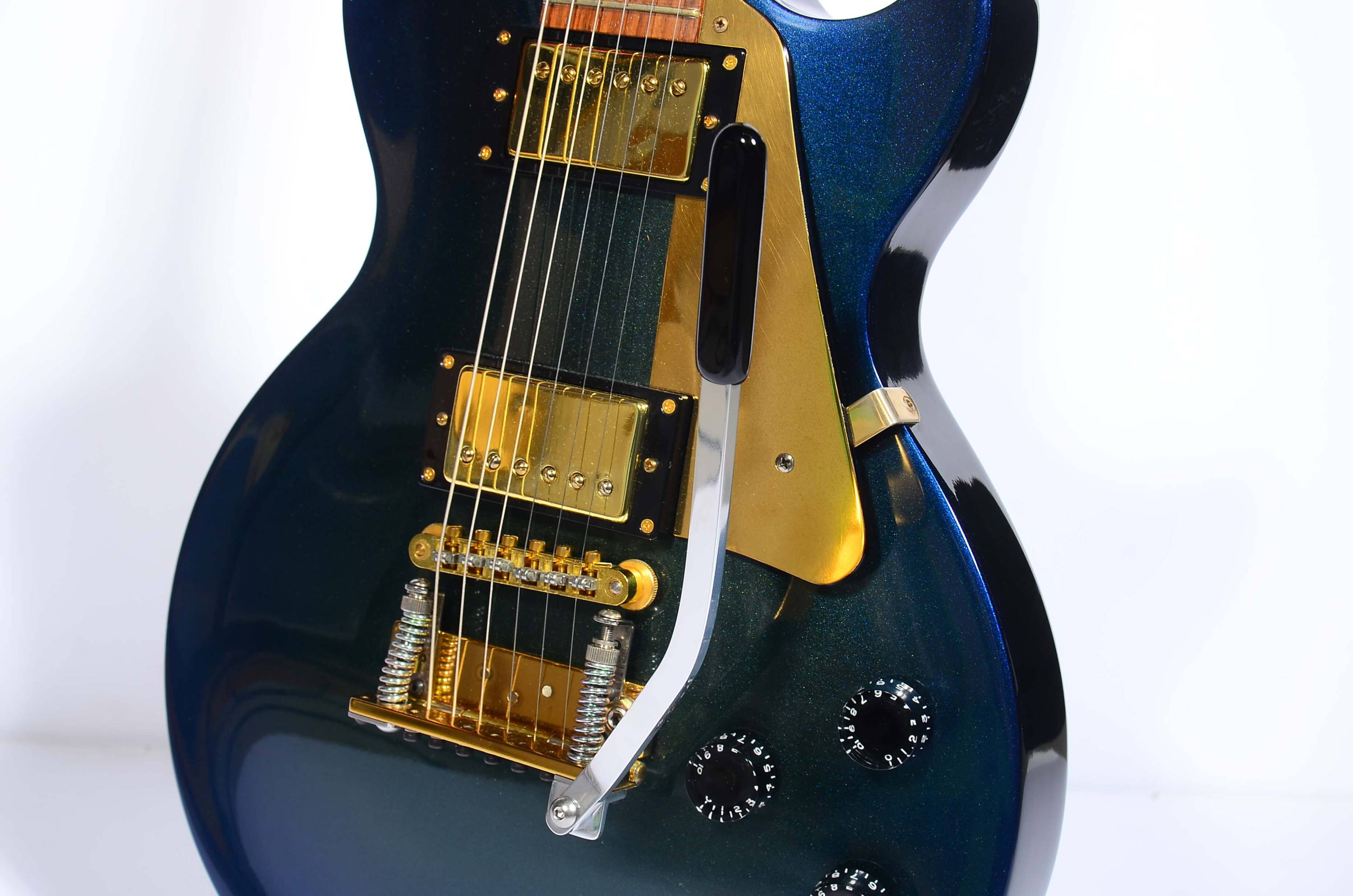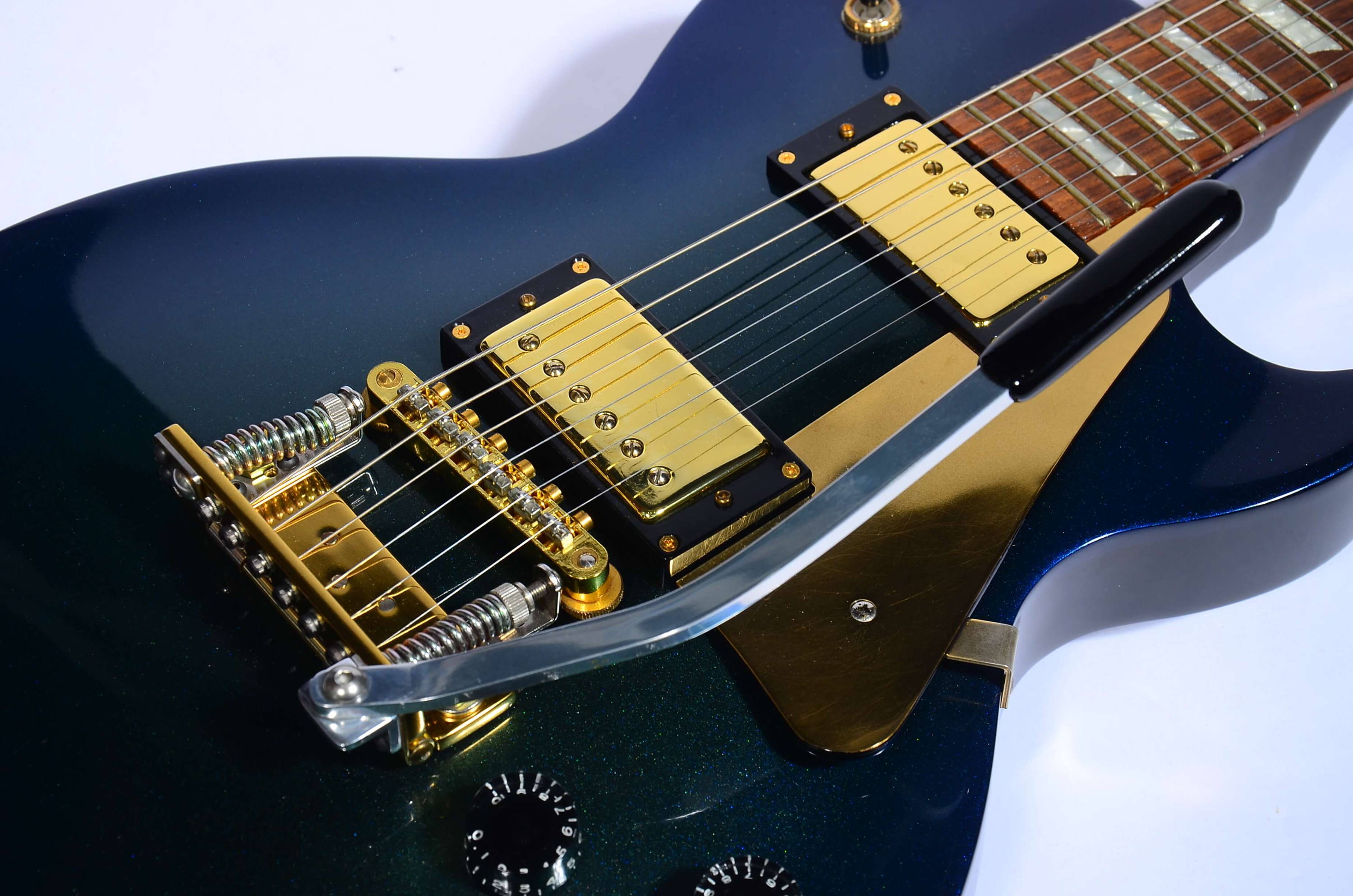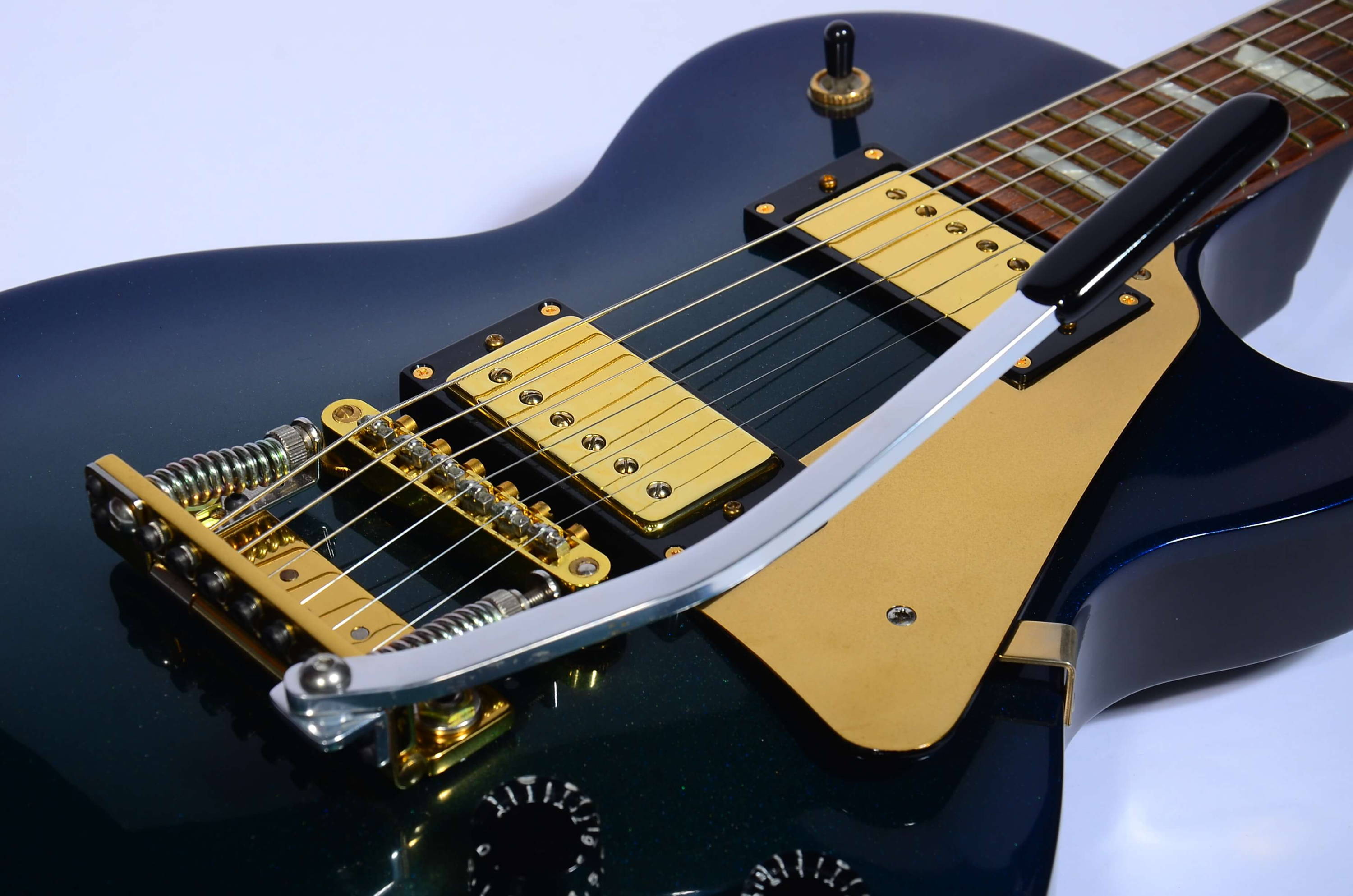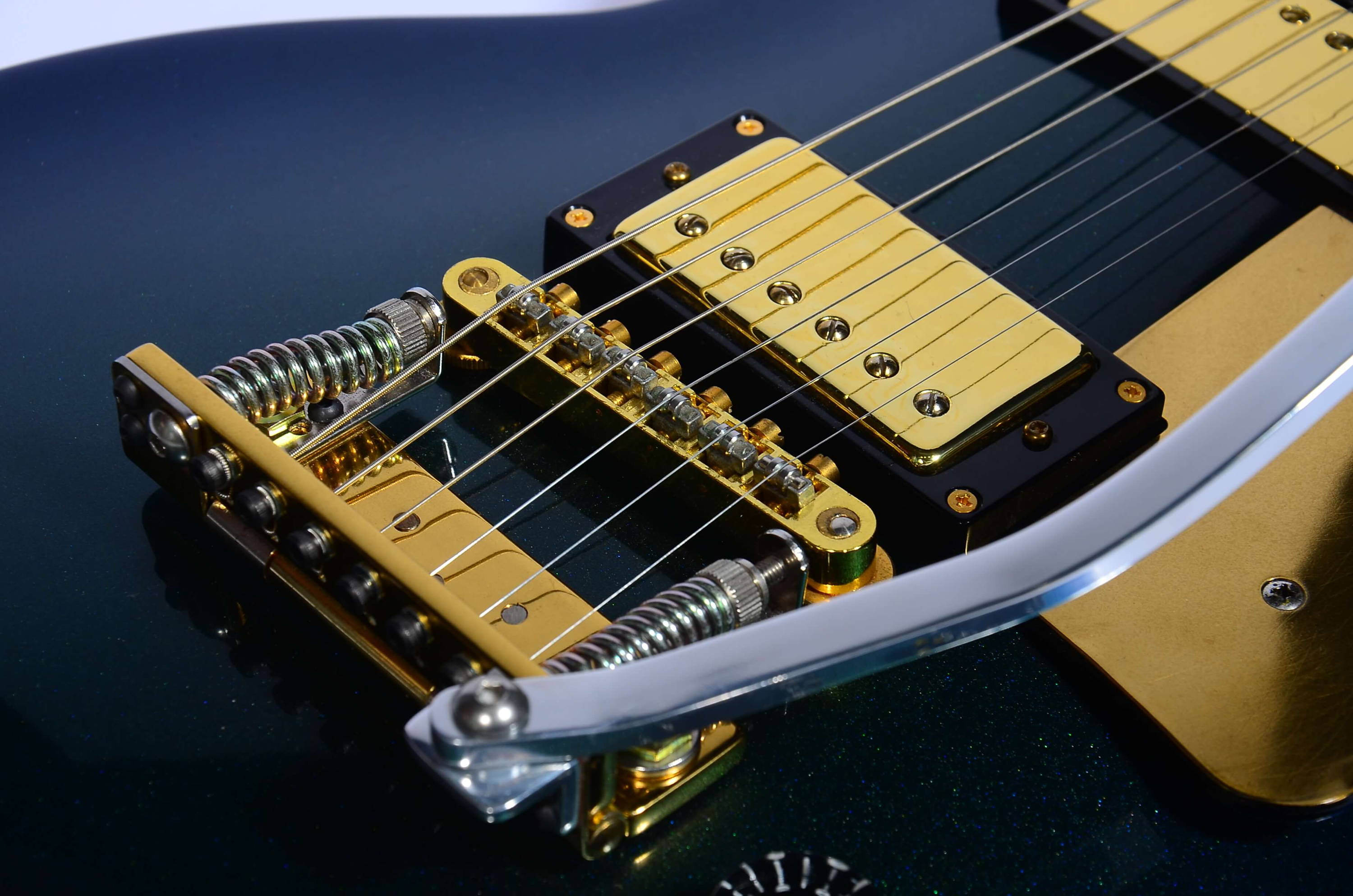 ---
Moridaira Musical Instruments Award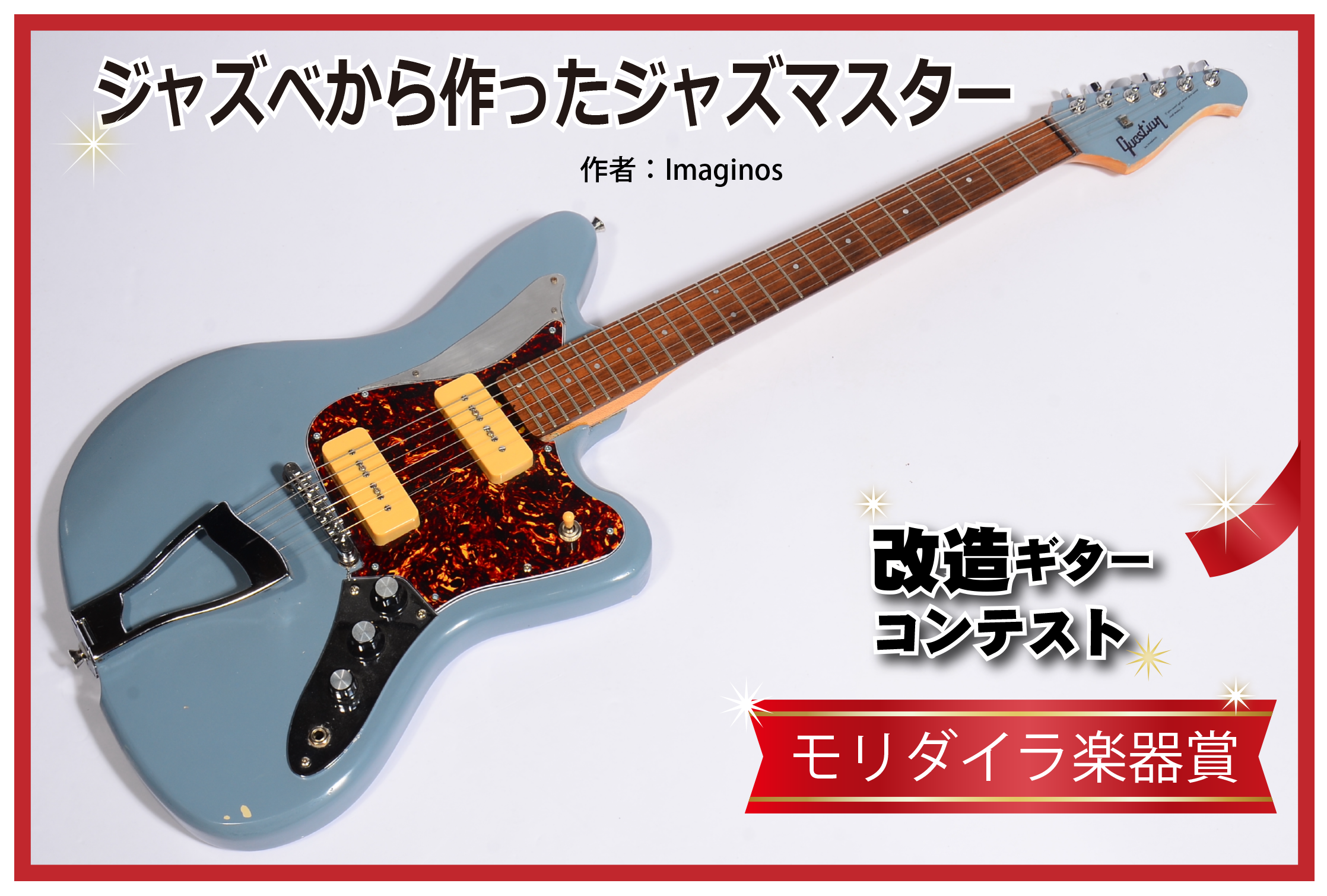 Jazzmaster made from Jazzbe
JazzThe idea for this piece came from the idea that a trapeze tailpiece is a better way to say "I'm a Jazz artist". This work was created from such an idea. AffordableJMtype body was not readily available,JBtype body was difficult to obtain, so the body was cut and modified from a JB body. This, in turn, gives it a unique presence.JBtype pickguard, and the aluminum guard added to the pickguard is also effective, and the overall design is superb.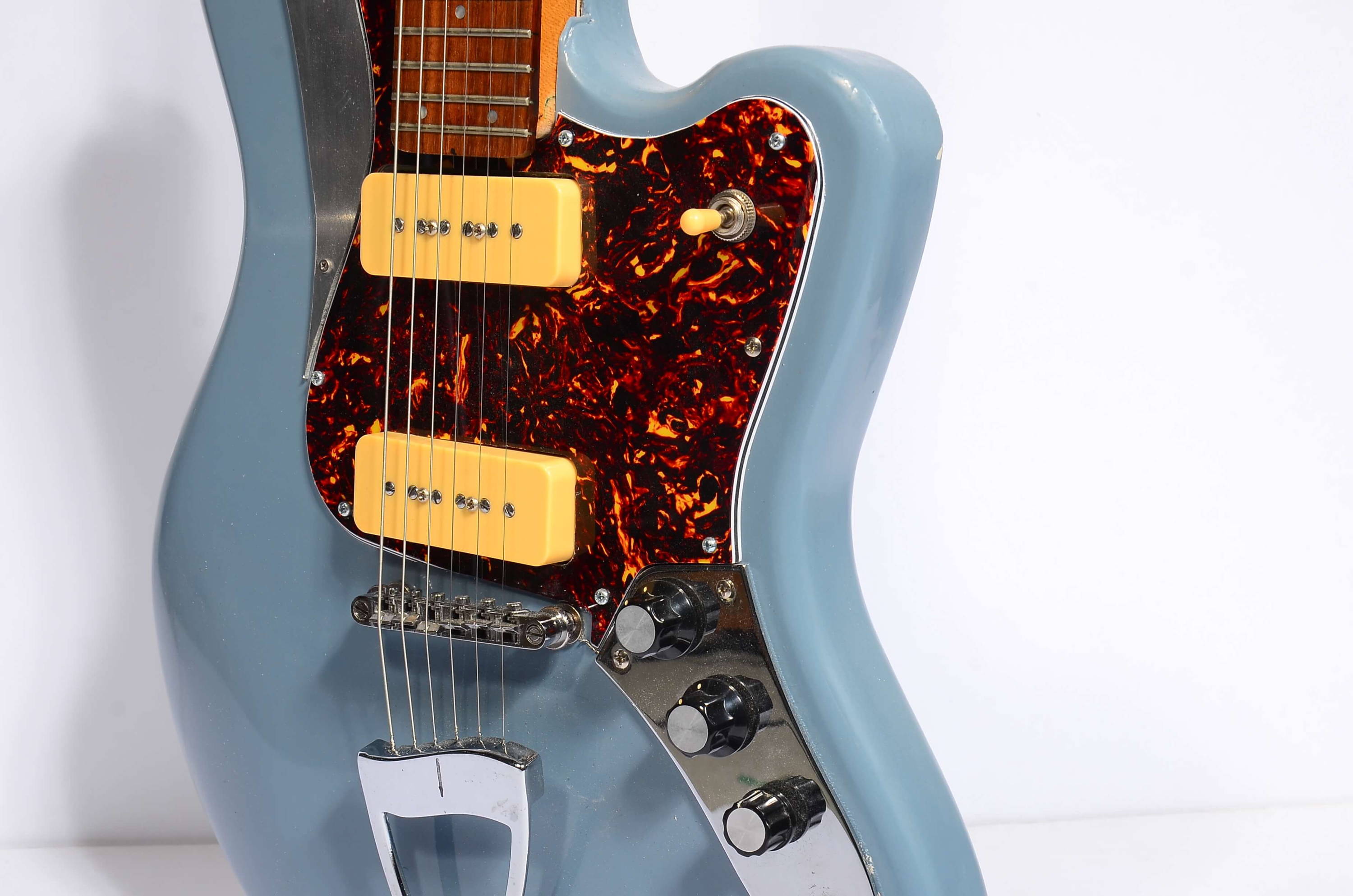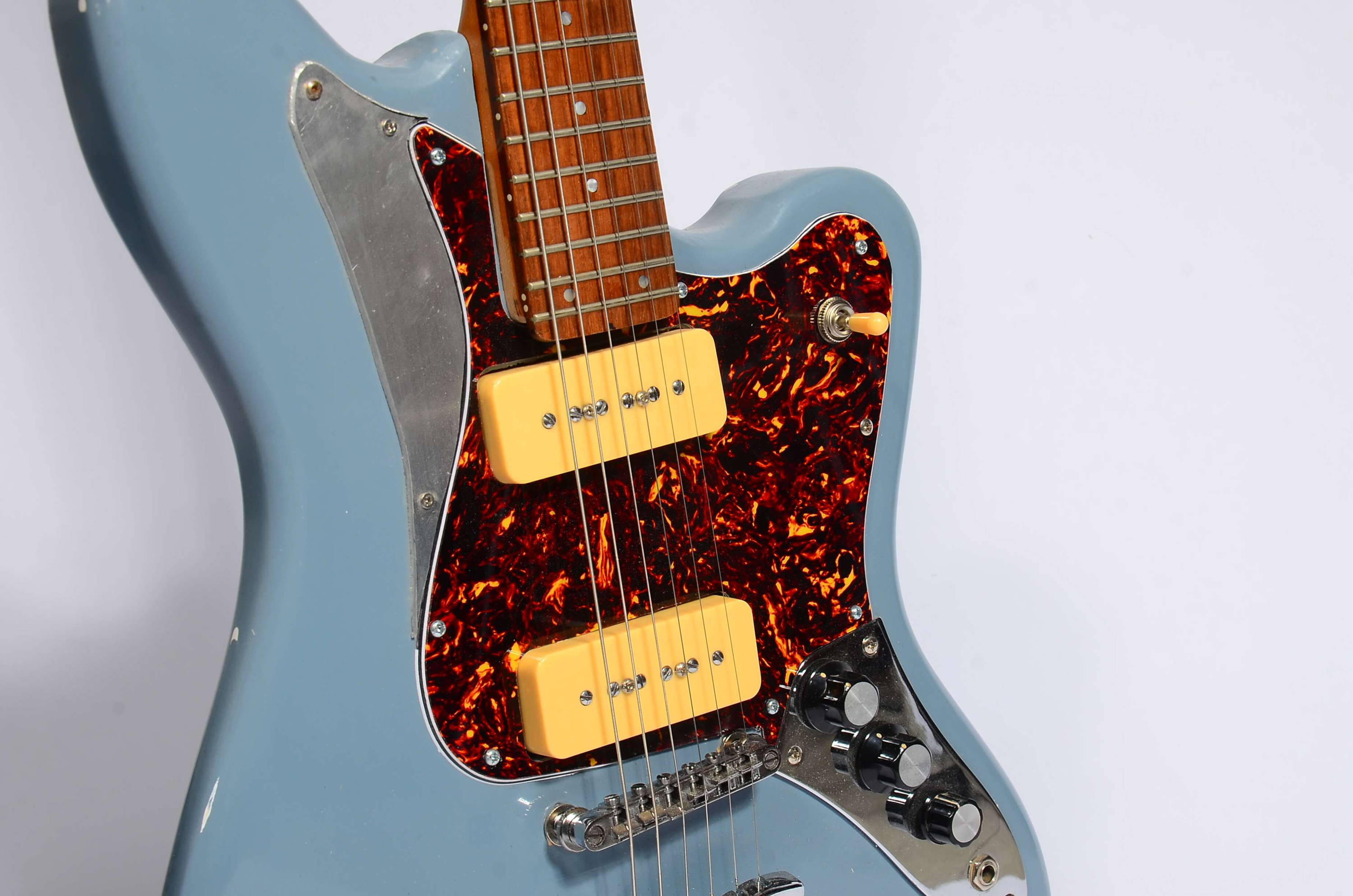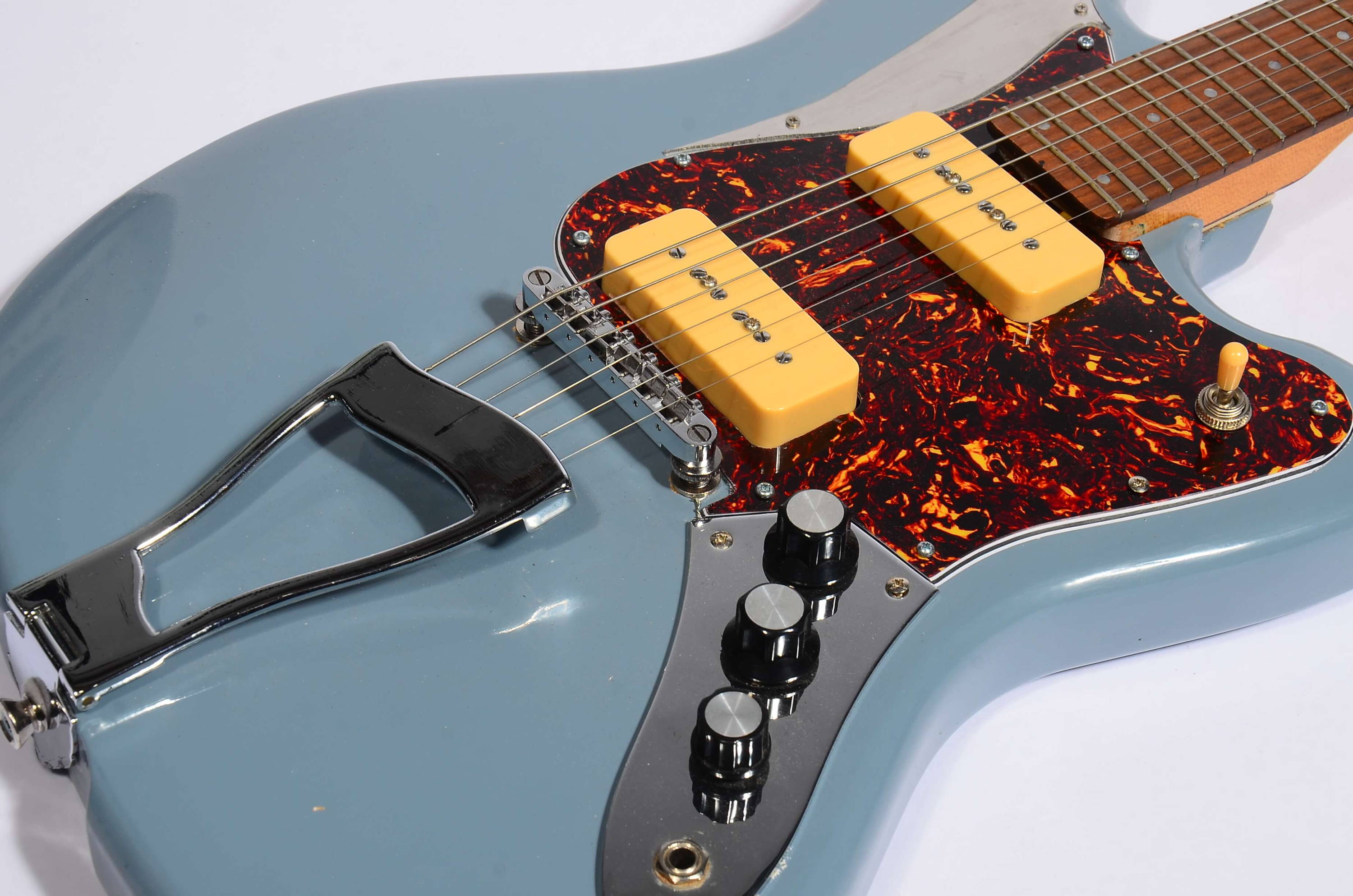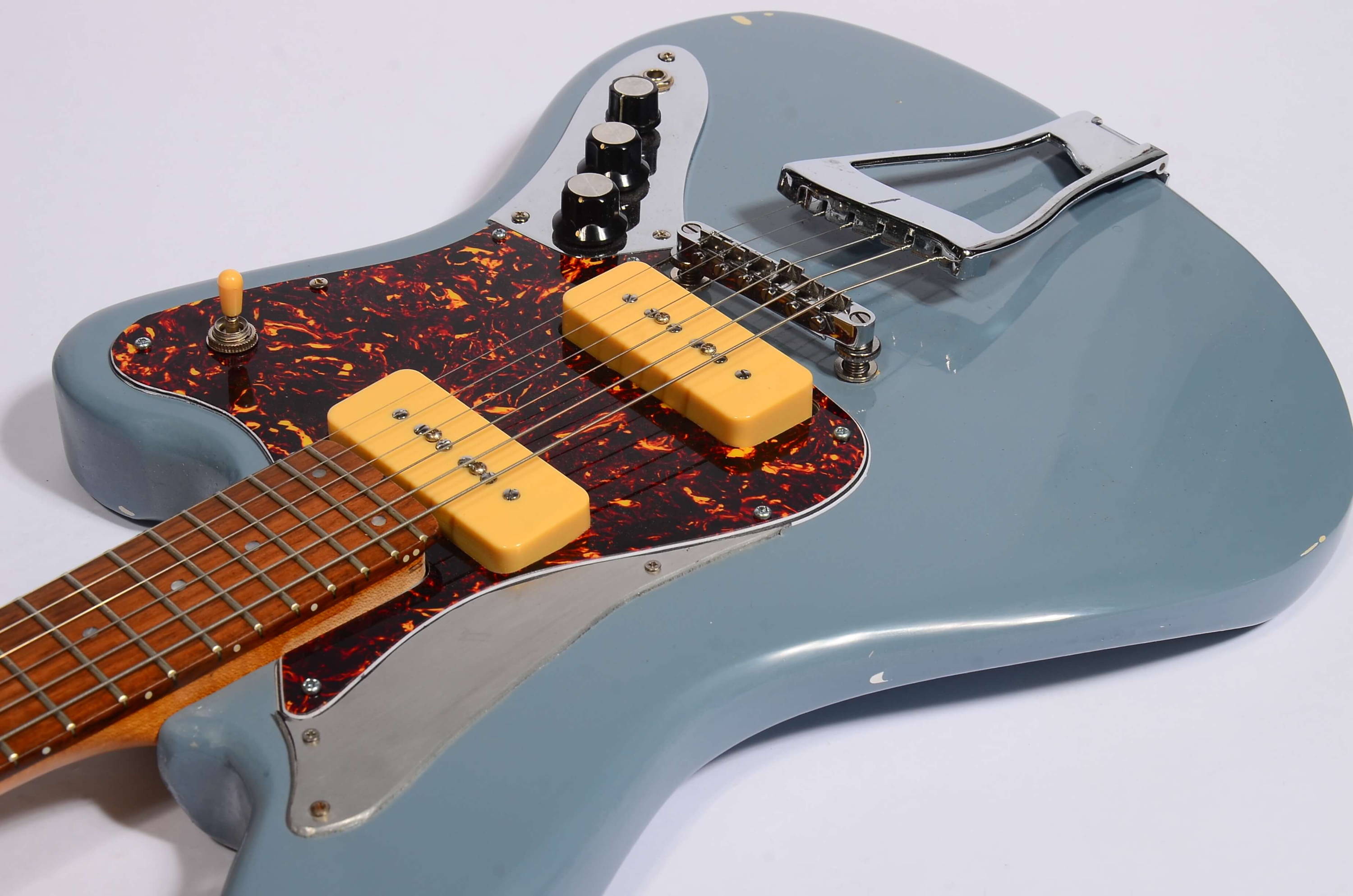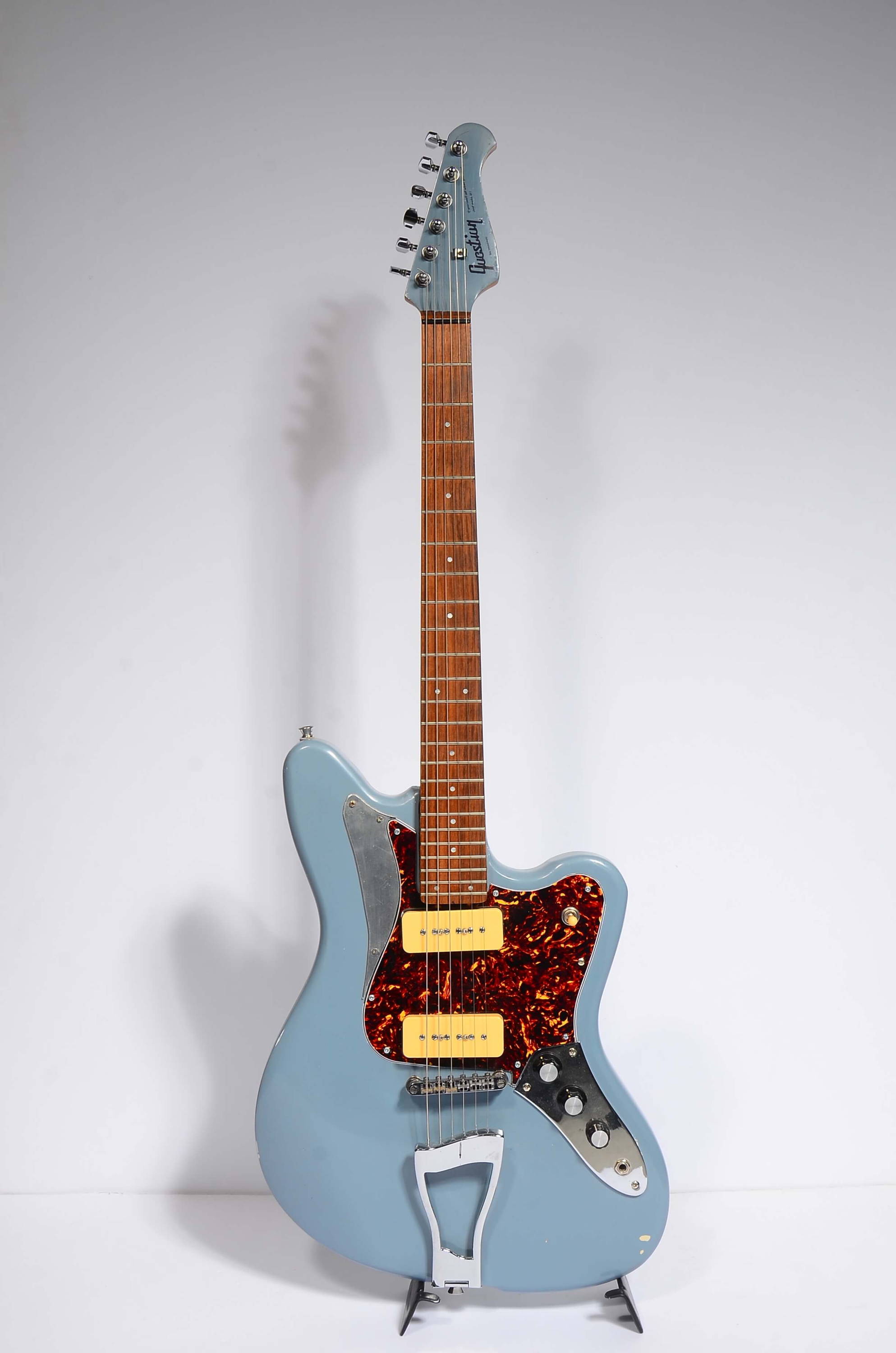 ---
Although it narrowly missed the prize, the excellent works that passed the first round of judging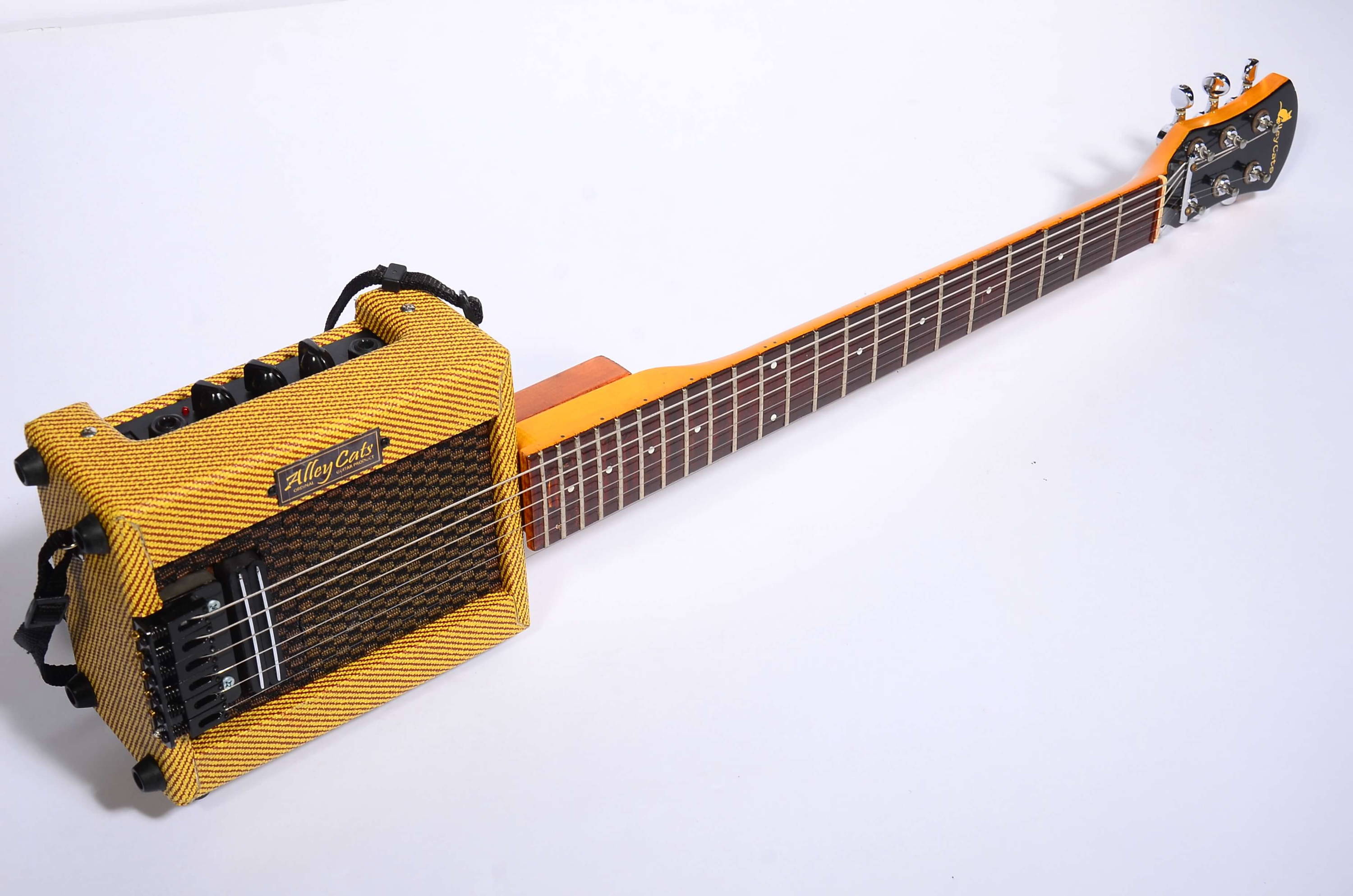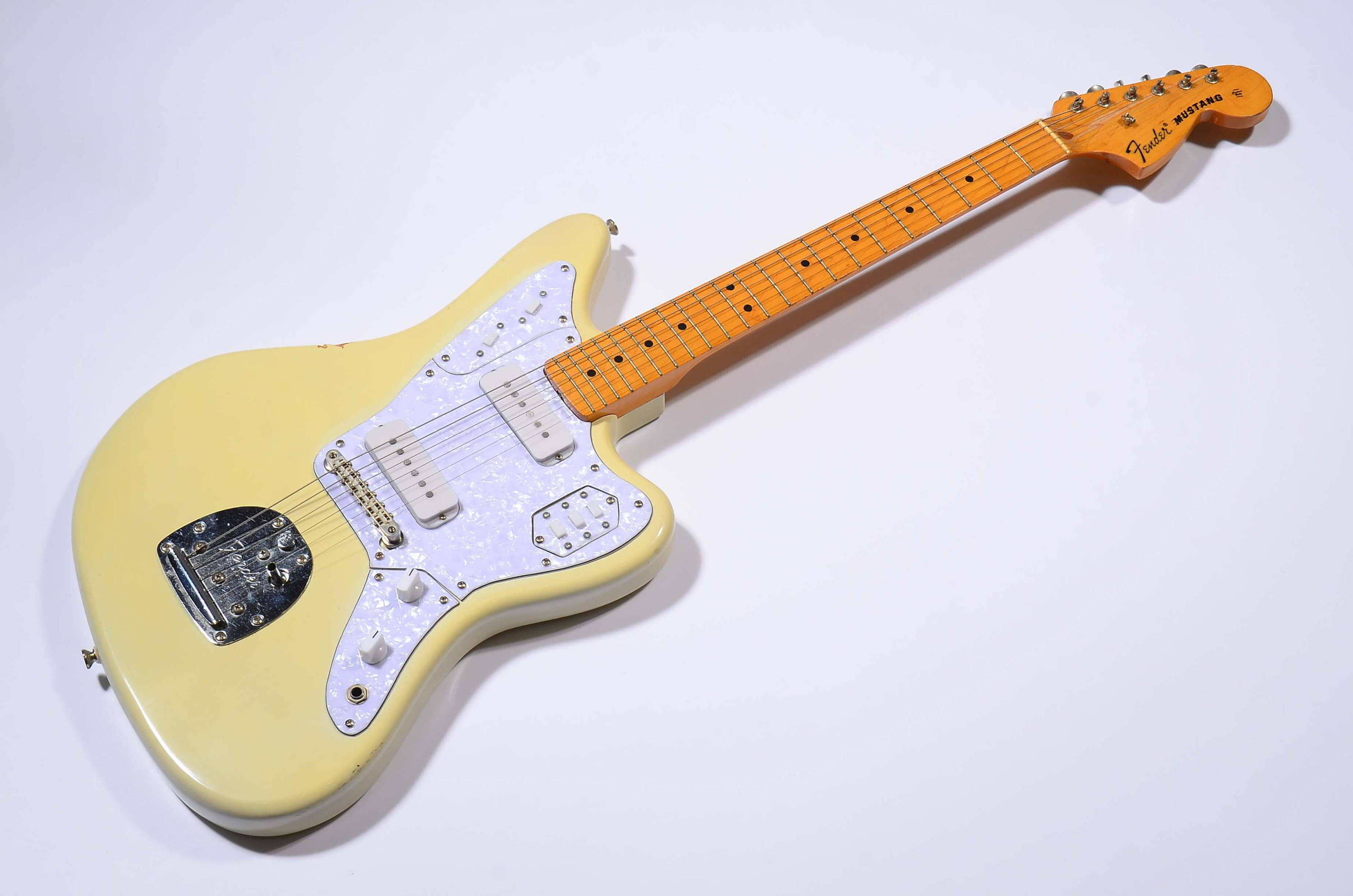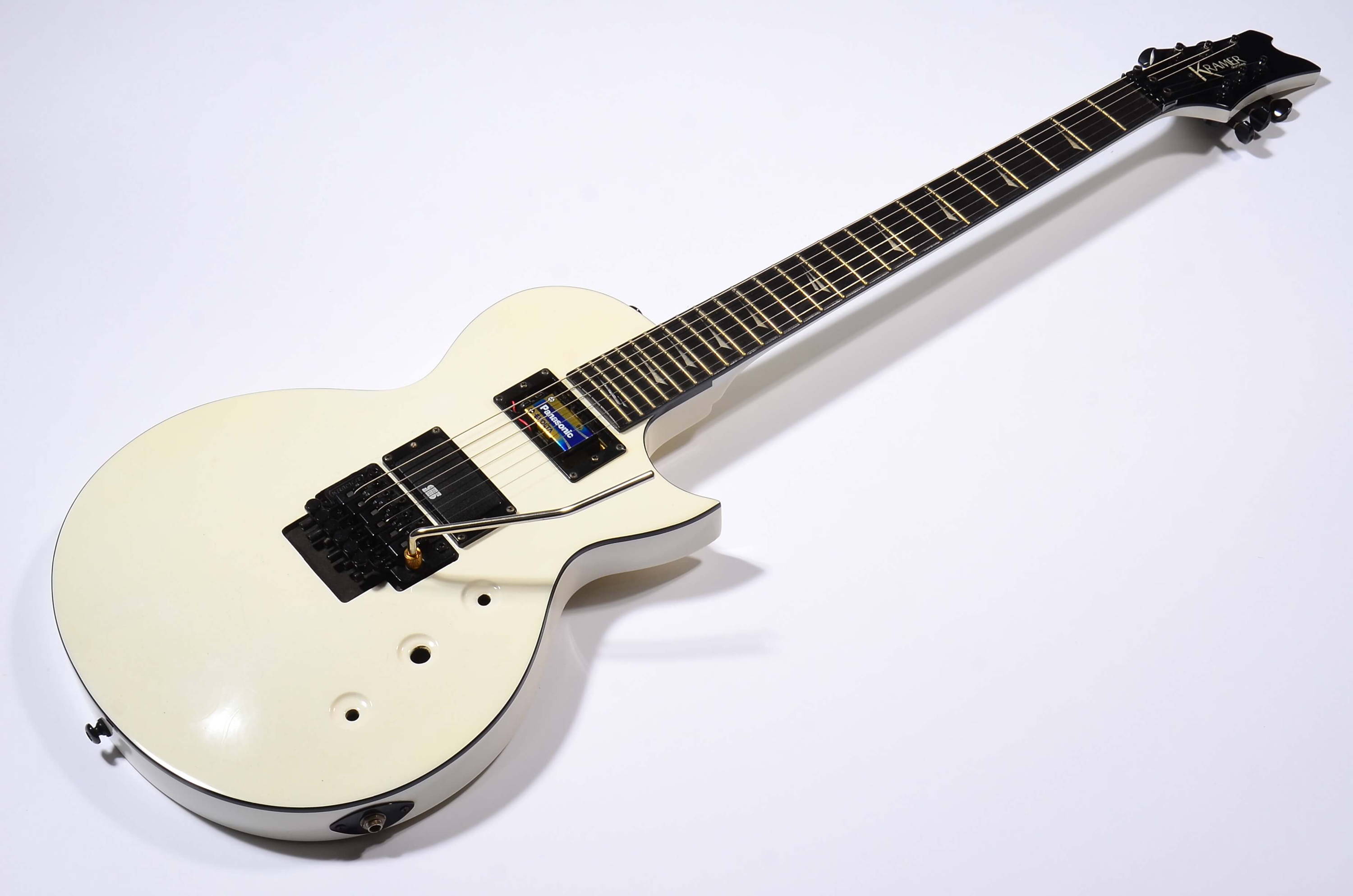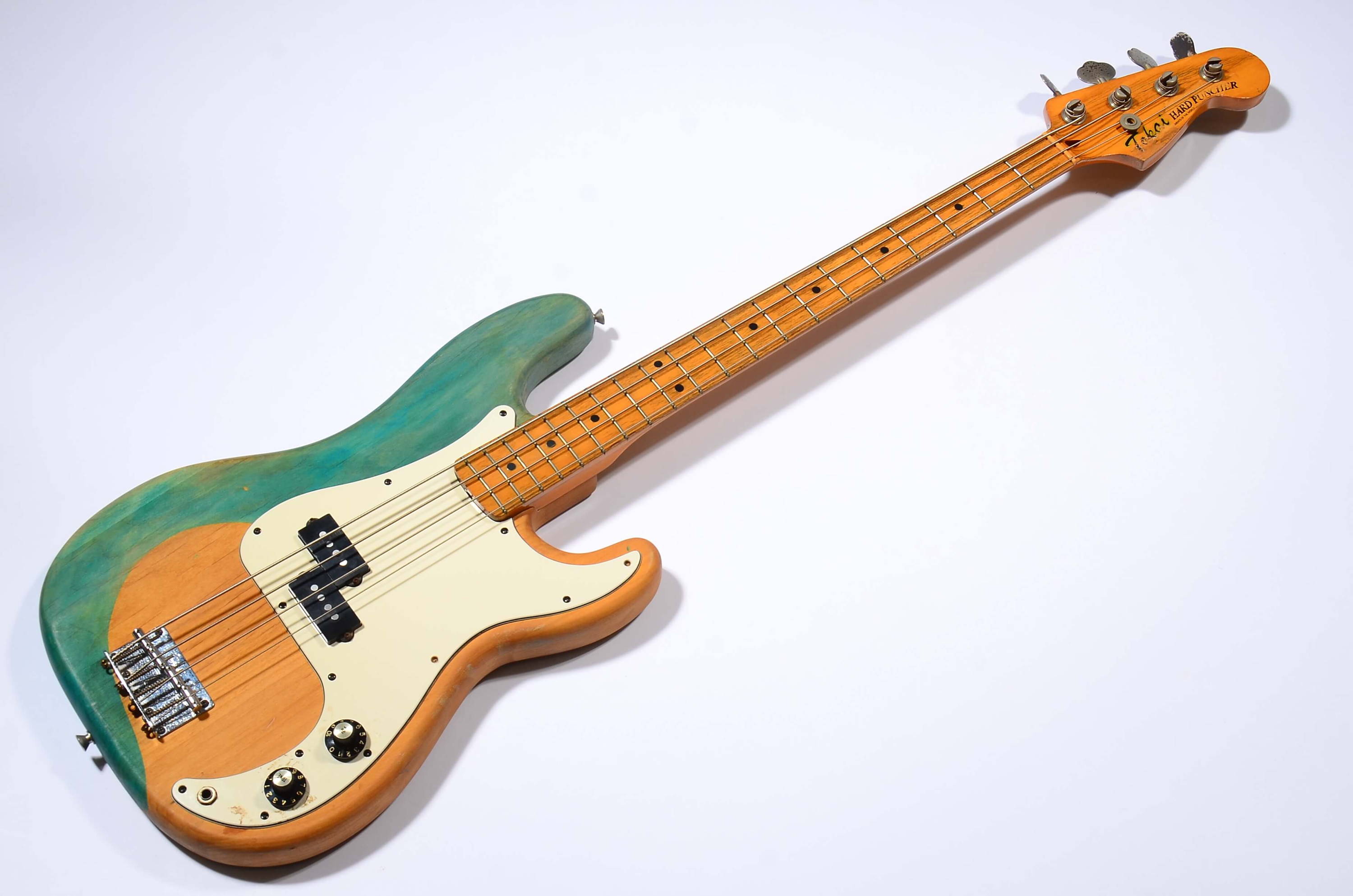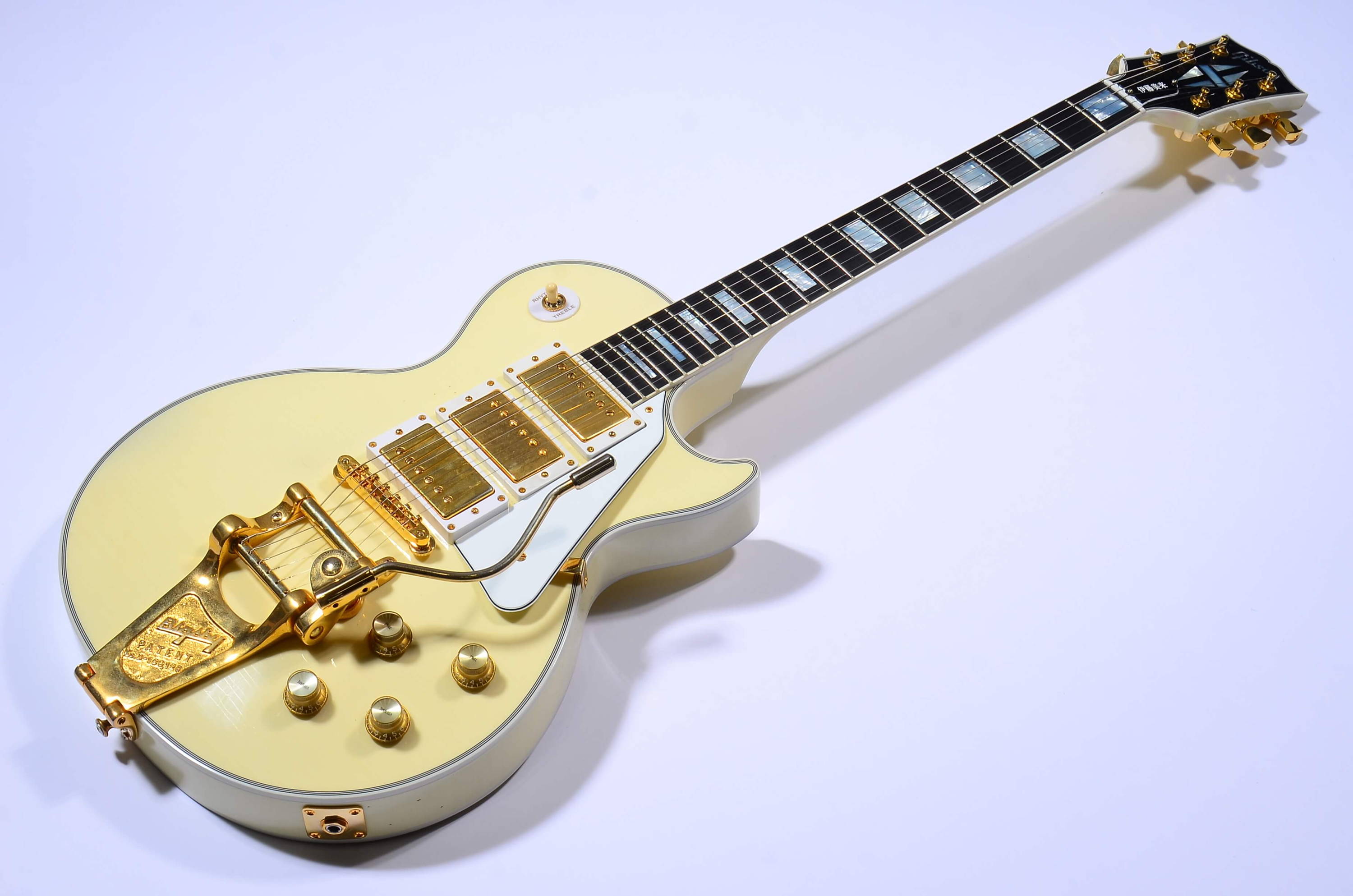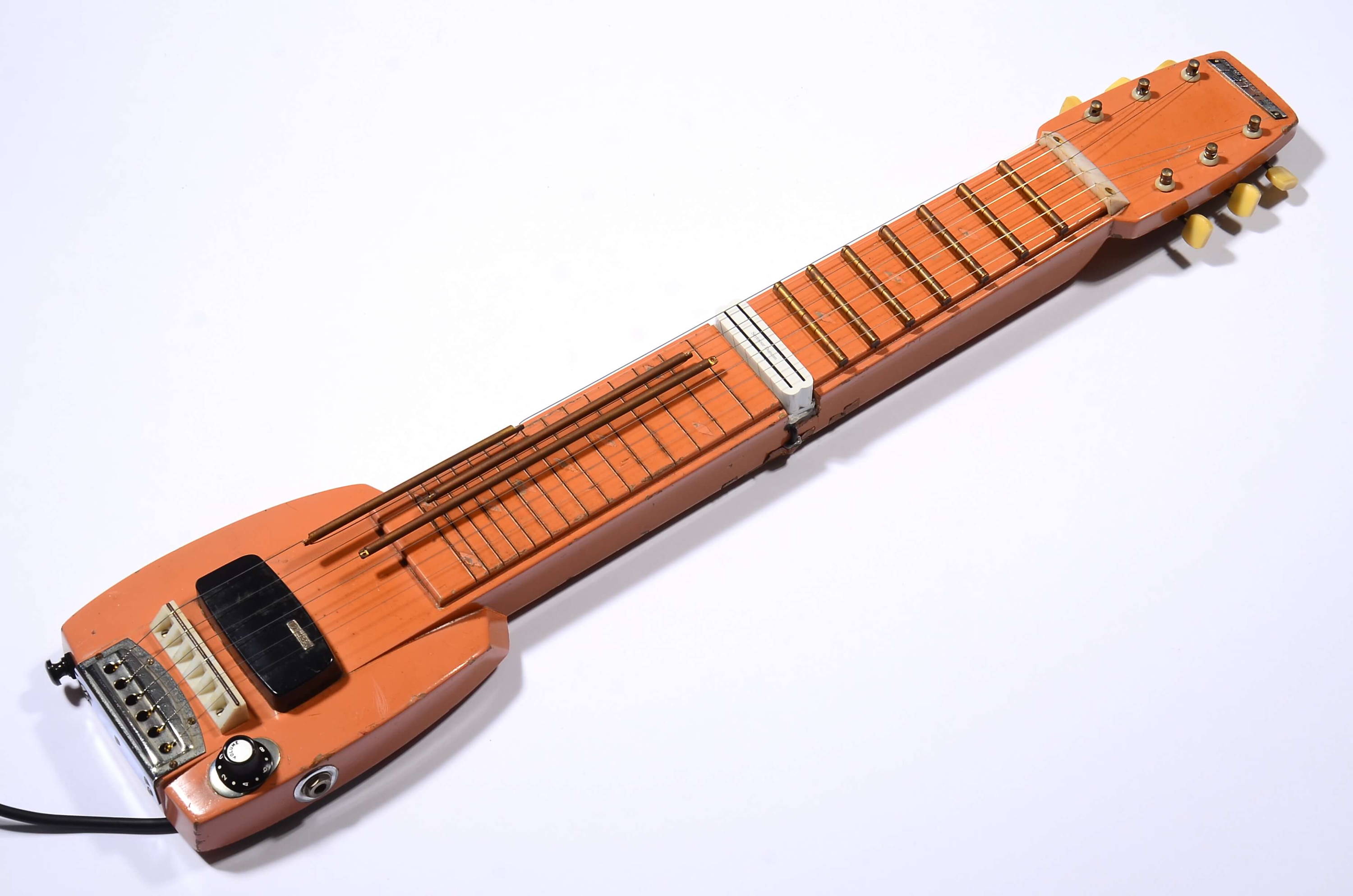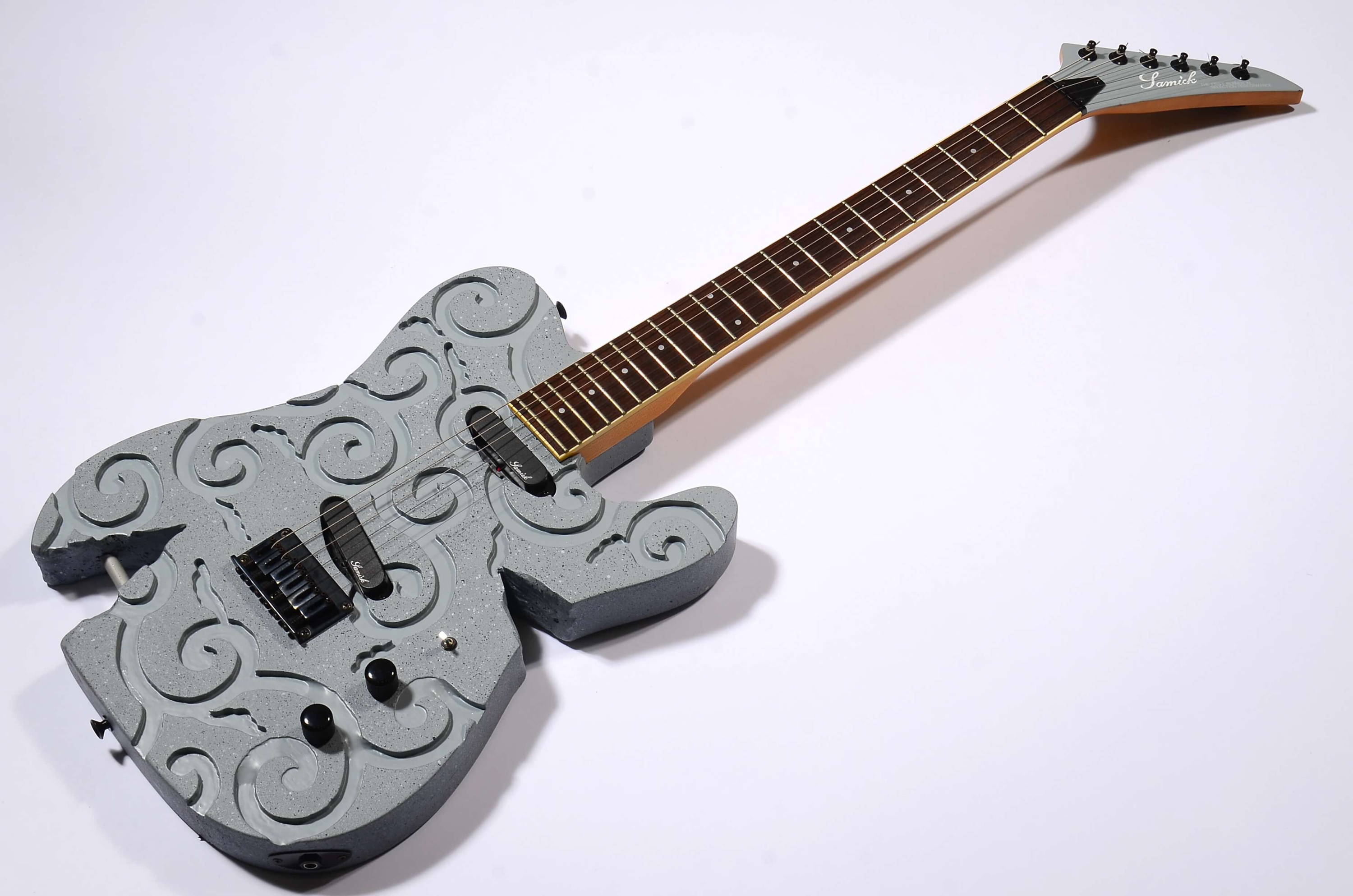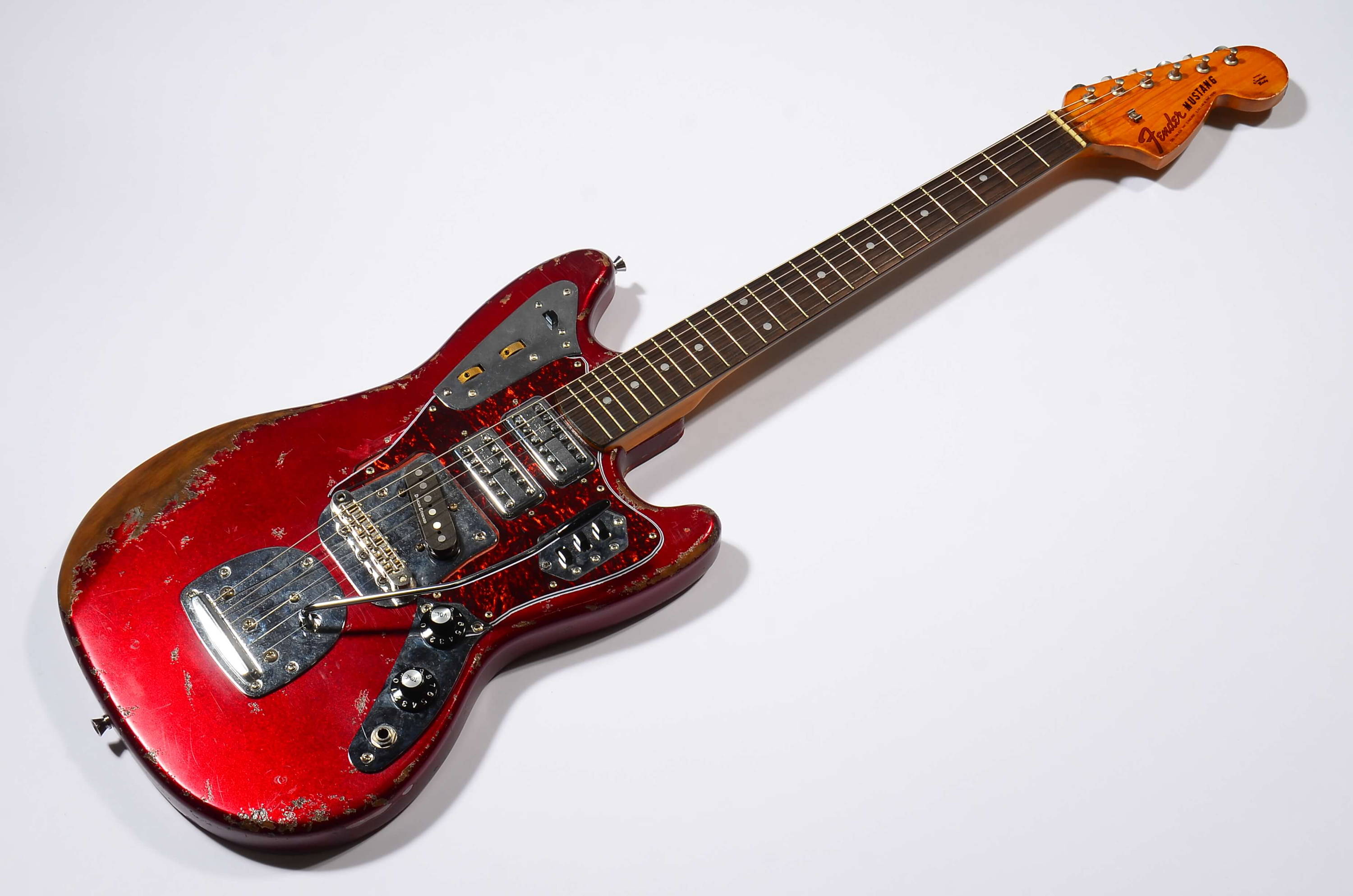 ---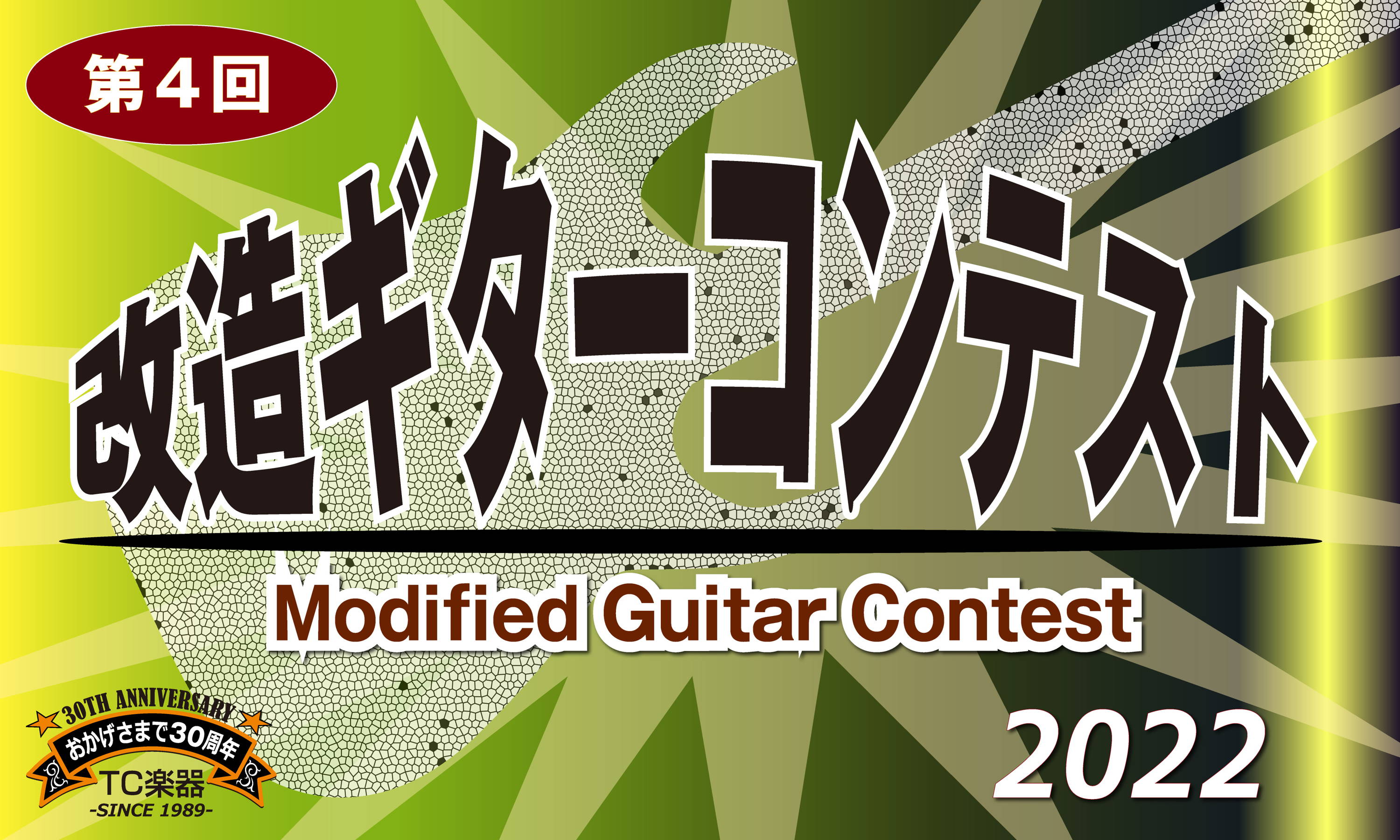 Your work will be published in "Guitar Magazine"!
2022 TC Musical Instruments Presents
We will do it again!
The popular "Guitar Contest" project
Under the concept of "making guitars more fun with free ideas," the 4th edition of the modified guitar contest has been supported by the unique works of all entrants and the support of our sponsors. We are looking forward to receiving your fun entries again this year.
The winning entries will be published in the November 13th issue ofGuitar MagazineDecember issue!
BARKSand our storehomepageand our website.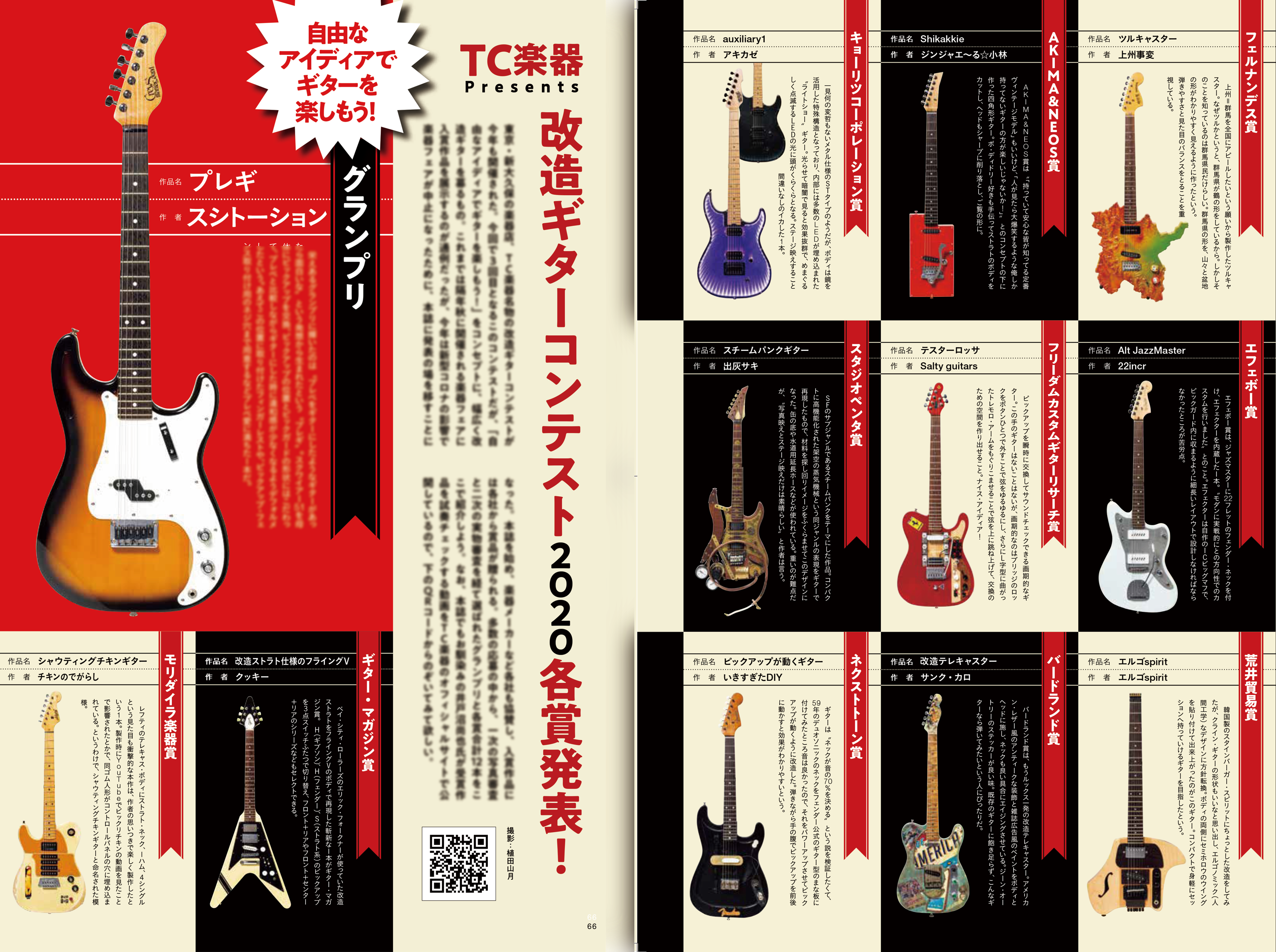 Modified Guitar Contest 2022
How to enter: Please send us a photo of your modified guitar work using the form below.
Application deadline: August 31, 2022
Sponsorship
Guitar Magazine
BARKS
AKIMA&NEOS
ARAI TRADING
Efebo
Kikutani Music
Kyoritsu Corporation
Studio Penta
SOLID BOND
Next Tone Guitar Trading
Birdland
Freedom Custom Guitar Research
Moridaira Musical Instruments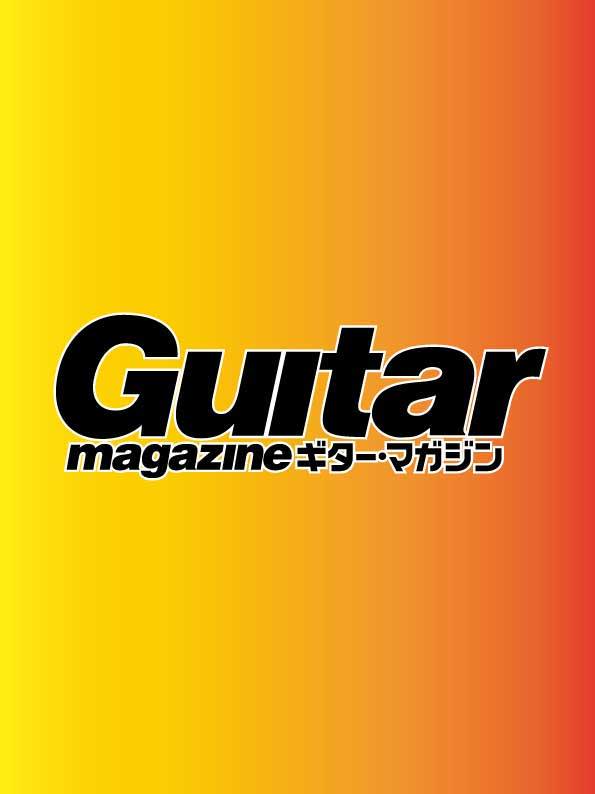 The Grand Prix is awarded to
30,000 yen
shopping coupon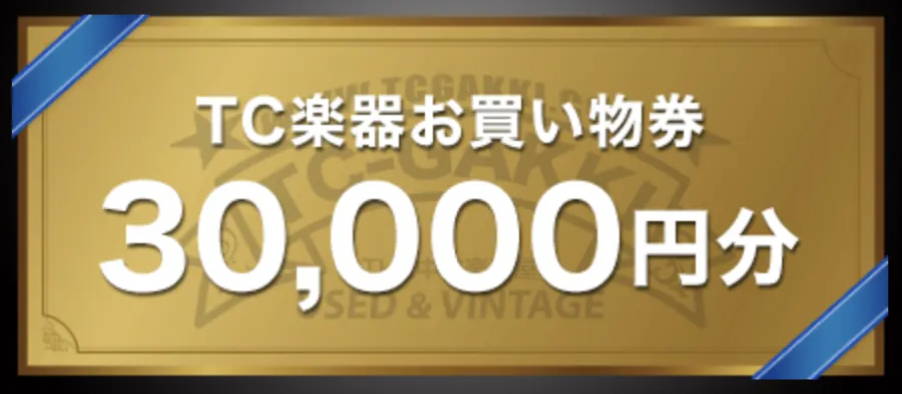 In addition, the winners will receive
Guitar Magazine
and the winners will be published in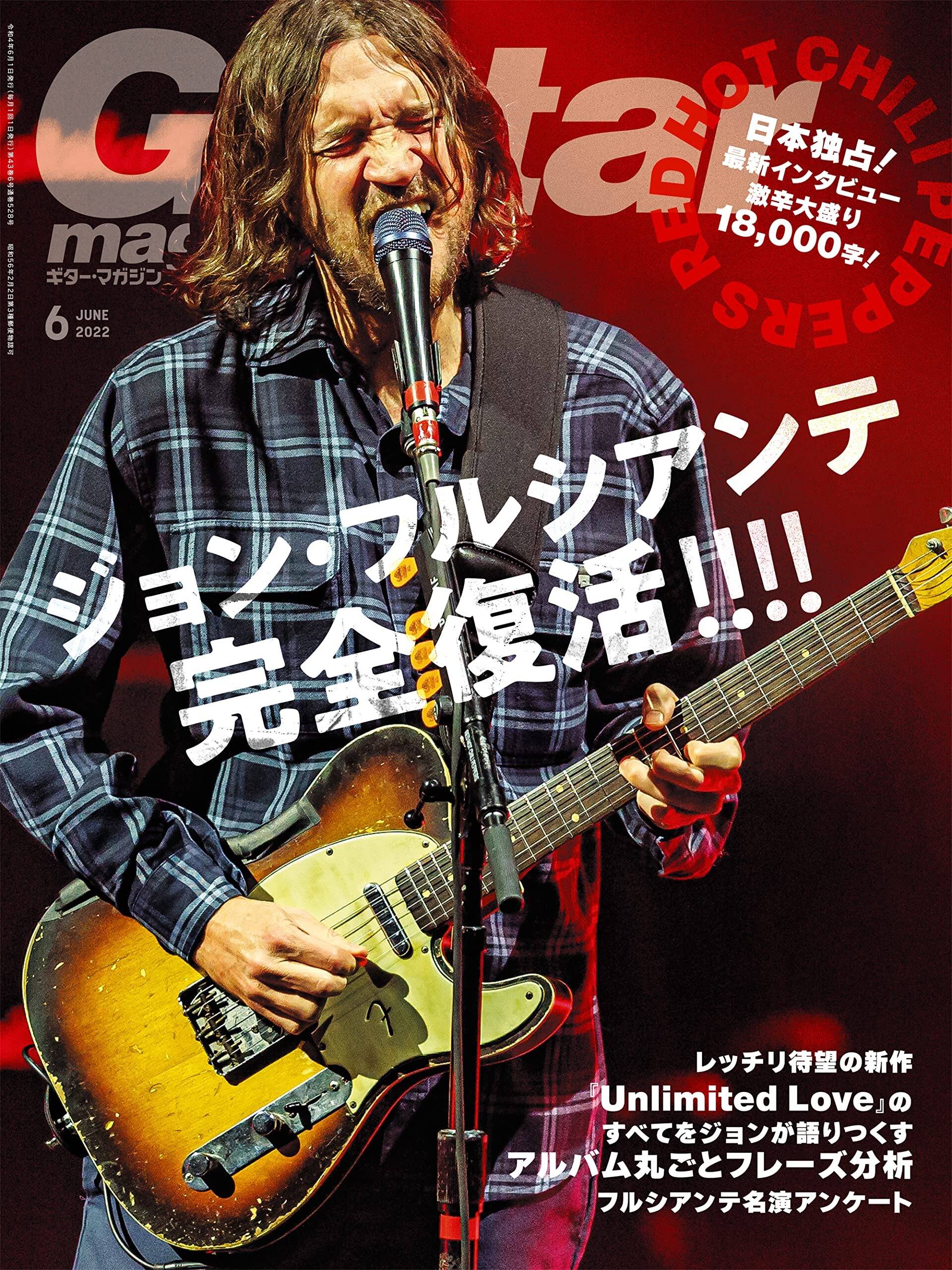 ---
Preliminary screening: Photo selection
Secondary Screening: Physical Screening
The first round of judging will be based on photographs. We are looking forward to seeing your unique ideas and designs that are fun to look at.
All entries that pass the first round of judging will advance to the second round of judging, provided that they can be brought or sent to TC Gakki by September 20, 2022, and will be held until the results are announced.
(The winning entry will be displayed at TC Instruments for one month afterwards.)
---
Anyone can apply as long as the work is in line with the purpose of this contest.
It does not necessarily have to be something that you have modified yourself, as long as it is your own idea and modification.
We will introduce your work on our official YouTube channel, so your work must be available for public viewing.
Please note that works that may infringe on the copyrights of others (unauthorized use of copyrighted illustrations, brand logos, etc.) may not be eligible.
Please note
Pursuit of sound! is very important, but... We will not be doing that again this time.
Hints for winning a prize
---
Every guitarist wants to sound good. Modifications to achieve this are important and should be the first factor to consider. However, this contest is not about modifying guitars and having fun! Let everyone see it! Therefore, we regret to inform you that customizations that do not change the appearance of the guitar are not eligible for this contest.
While this is an important element, and customizing a guitar without changing its appearance is also a great way to show off your skills, it would be disrespectful to judge the sound modifications and give preference to the best.
The concept of this contest is not to compete in modification techniques, but to "enjoy guitars with free ideas! This is the concept of this contest. Even if you just put stickers on your guitar, if you have a great sense of style, you may win the Grand Prix!
2018
Musical Instrument Fair
Prize-winning works on display