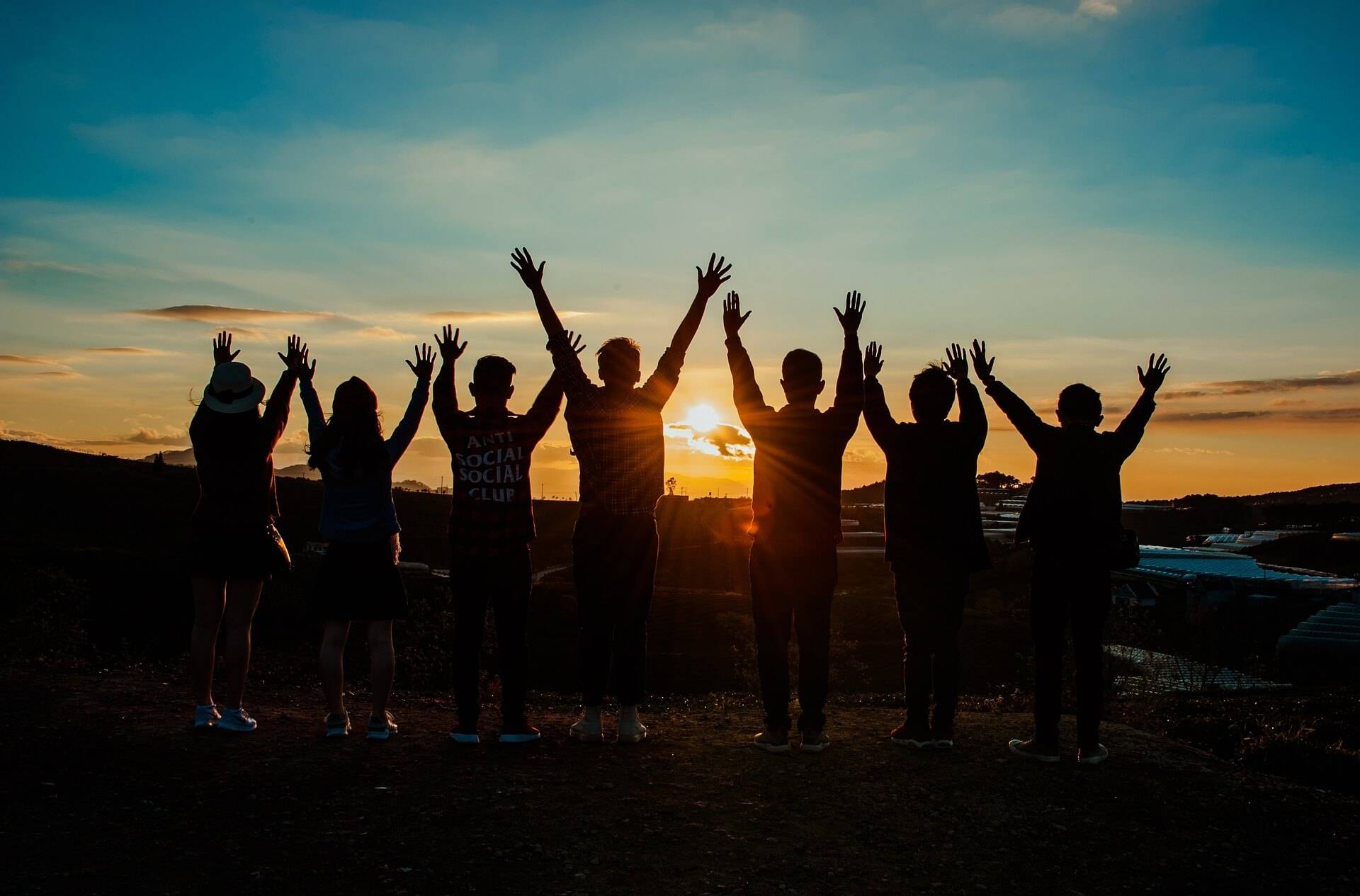 What is Lotus? Who makes Lotus?

We are a rather unconventional company, but that's what makes us special.
LOTUS is an international team of partners committed to "making the best, easiest to play instruments in the world.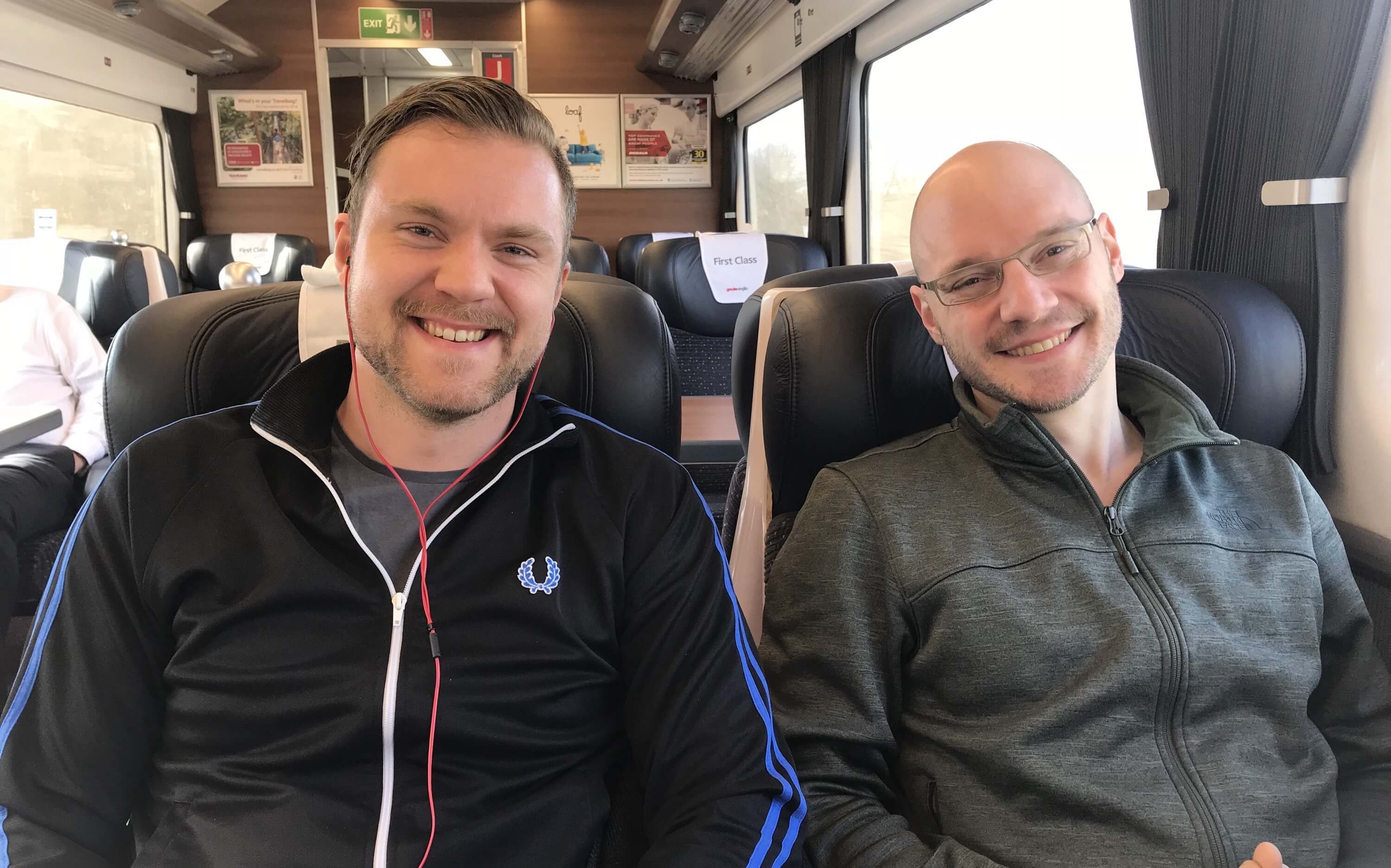 The LOTUS manufacturing system is quite different from others.

We don't have a specific location, and all of our team members work remotely from their respective locations. We have been working that way long before remote work became common.
This allows us to be flexible in changing times and produce trumpets & mouthpieces of perfect quality.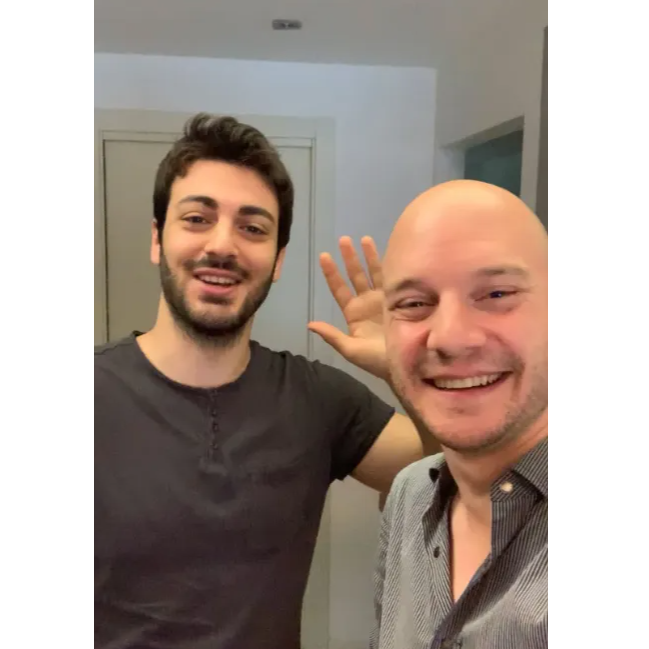 The owners, Adam Rapa and Henrik Grahn, are an American living in the Netherlands and a Swede living in Sweden, respectively.

Nicolò Perina, the engineer, lives in Venice, and Charley Wagner, the sales representative, is an American living in Switzerland.
They are our colleagues in four different countries.
The first generation of trumpets was developed with Andy Taylor and Matt Martin in England. In the early stages, they were handmade in Andy's store, except for a customized MAW valve block made by Meinlschmidt in Germany.
We are now building a second generation trumpet for LOTUS, which is a completely different animal. By working with specialized companies throughout Europe, we are able to offer the highest quality products and service.
Nicolò and I have rethought the design of the trumpet. We still have Andy Taylor making our wonderful bells, but we have Marco Febbrari, a master machinist in Brescia, Italy, for the leadpipes, receivers, braces, and other parts.
The parts that Marco machined have made a huge difference in the playability of our trumpets. It was a wonderful upgrade.
The assembly was done by Mateusz Zeszut and Mikołaj Durka of ZM Concepts in Poland. Also, Heiko Ebner and Marcel Schott are constantly building many interesting prototypes at Atelier Pfeiffer in Den Haag, the Netherlands.


LOTUS also has the help of various European companies offering scanning and 3D printing services, as well as acoustical physicist Professor Gregor Widholm from Vienna. We also have Mark Schwartz, an accountant/trumpet player, who provides expertise for our financial and legal needs from his home in Arizona.
In the 21st century, geography is no barrier. Rather, distance allows us to assemble a more professional team. And our circle is expanding every day with new owners and dealers who have fallen in love with LOTUS instruments. Some of them even offer us new ideas and requests.


For the design of the first generation of mouthpieces, we worked with the Swiss company Egger, a specialist in historical brass instruments.
Rainer Egger, Gert Friedel & Ralf Masurat were a dream team and it was a great honor to work with them. Our combined expertise produced a magical result.
Our colleague Nicolò is an accomplished engineer and trumpet player. From our first meeting, I knew he was the right person to work with. He is young but has a lot of knowledge, is full of questions and imagination, and is excellent at finding solutions.
2020 has been a very busy year... Since LOTUS began, my partner Henrik Grahn has been deserving of the MVP award every day, but the 2020 MVP award goes to Nicolò Perina!
The second generation of LOTUS mouthpieces are manufactured by Marco Febbrari in Italy.
Thanks to Marco's excellent work, we have been able to significantly reduce costs while improving manufacturing quality. This has allowed us to offer mouthpieces with state-of-the-art craftsmanship at a price that even students can afford, helping to create the best players.


In order for everyone to have a mouthpiece that makes playing easy, there should be no obstacles in the way of its entry.
The second generation of LOTUS mouthpieces is more than just a name change. A great deal of time and money was spent optimizing the design, introducing new models, and updating all existing models.
We added material options and incorporated the many requests and feedback we received. This mouthpiece is definitely an upgrade and we are in love with it. We have also added a new model for flugelhorn.
Yeah, it's been a busy year for sure. (Thank goodness all the gigs are gone for 2020...)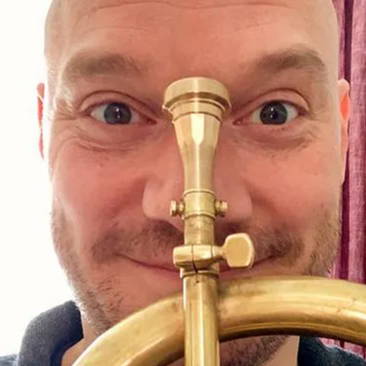 In addition to his skills as a trumpet player and educator, Adam plays an important role in the design of our trumpets and mouthpieces.
He holds the unique title of "super trumpeter leading a trumpet manufacturer", which is definitely reflected in the quality of our products.
In the playtest arena, Adam is the cyborg of the team. He can sense the effects of even the slightest adjustment and can detect the slightest problem with incredible accuracy.
Adam is.4plays the SOLO model of valve as his main instrument. Recently,2M/Nickel Silver,2XL3/Turbo wood,2XL3/Bronze,3S/Brass,7XS2/I love the brass mouthpiece.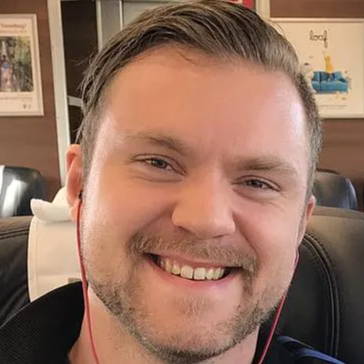 Henrik has been Adam's right-hand man since the inception of LOTUS. He is a jack-of-all-trades who handles everything the company needs most, including financial management, strategic planning, and video editing.
Henrik has been a student of Adam's for many years, and they began working together with the goal of "making the world's easiest trumpet to play.
He has a dream to "create a trumpet that allows beginners to express themselves and share their joy in music in the best way possible when they start playing the instrument.
He created the SOLO model and the3MsMouthpieces are my favorite.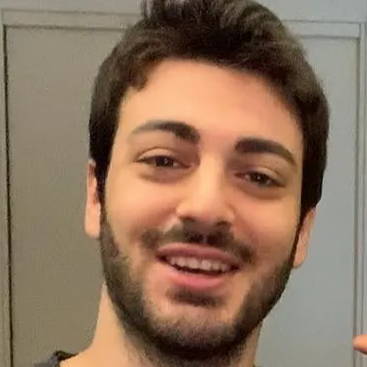 Nicolò is the ideal collaborator for us in our quest to develop innovative trumpets. As a trumpet player as well as an engineer and designer, his input is invaluable.
He was the one who insisted on moving the production to Italy. It was his tireless efforts that made our product even better than before, and gave us the possibility to upgrade it further in the future.

He plays a Solo model and uses a 2M mouthpiece.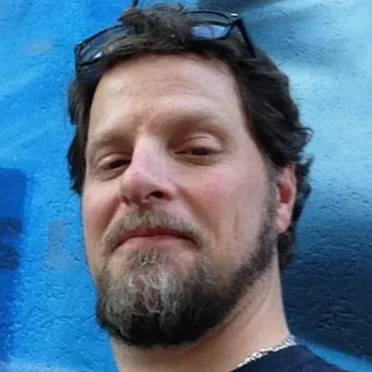 Charley joined the team shortly after meeting Adam on tour with the Youngblood Brass Band. She was hooked from the moment Adam handed her a LOTUS trumpet and a prototype mouthpiece at their first rehearsal!
He introduced Adam to Egger Brass Instruments, the company that created the first generation of LOTUS mouthpieces, and did a tremendous amount of testing with Adam at every stage of development.
Charley is now in charge of customer service and sales and is always ready to give you good advice.
He is with the prototype of the LEAD/SOLO model,3L2/BRASS,3M2/Nickel Silver、3S/Brass,3XS/Brass,3XS2/Brass, 3XS2/andFL-3L/I use a brass mouthpiece.
"It is a dream come true to work with this amazing team, united in our goal to create the best trumpets in the world. It has been a pleasure to examine every detail of the trumpets we have and to design LOTUS Trumpets to excellence.

For decades I have been obsessed with the smallest details of my equipment and have had the good fortune to work with some of the brightest minds in the industry. And now, with the LOTUS team, I am about to bring to life what I consider to be the ultimate trumpet.
For me, this adventure began as a musician who wanted to own the trumpet of his dreams. And that will never change. Every trumpet we make and sell is something I would be proud to own. I make all the final design decisions, and I do extensive play-testing to get a clear answer as to what is best for me and for others.


I can assure you that there is not a single difference between the LOTUS trumpet in my case and the LOTUS trumpet in your hands. And you will not find a player with higher standards than me. Rest assured, I promise to always provide you with the best equipment available.


What happened to the 1st generation Standard & Plus models?
The answer is simple. After observing our players over a long period of time, we have come to the conclusion that it is best for almost everyone to aim for an intonation somewhere in between the two. The new second generation mouthpiece can best be described as a "forgiving plus model. We think you will like it.
More detailed explanation
If you are familiar with the first generation of mouthpieces, you know that they were offered in two versions, the Standard and the Plus Model. This allowed players to choose intonation and how to target the lower and higher registers according to their preferences.
This is an attempt to perfectly address the concerns of all players, regardless of their technique and especially their physical tension.
After three years of feedback from our customers and our own constant performance testing and research, we have figured out that there is a "sweet spot" that provides an optimal blowing experience for almost everyone.
This sweet spot is what leads you to where the notes of the harmonic series (especially the octaves) are in perfect harmony, while at the same time giving you the freedom to easily move the pitch up or down by ±7 cents.
...For example, if you are playing the third scale of a chord and would prefer to play it a little lower...
...or when you need to match the (slightly dubious) intonation of a fellow player for an ensemble. ......
This flexibility is very important.
The standard model mouthpiece included a slight handicap to make it more familiar to players who are "used to the traditional compressed intonation and do not want to change their playing style.
The Plus model, on the other hand, is set up to aim (or "push", as it were) for much lower pitches in the upper register. It encourages an excellent approach regardless of body tension or alignment, but at the cost of sounding "sharp" more often than not if you are not careful.
The second generation mouthpiece has been redesigned to be a perfect middle ground between these two configurations and is best described as a "forgiving plus model. It is easy to play and flexible enough to allow free control of the sound.
The new intonation settings have been extensively play-tested with players of all levels, and the results are unmistakable.
Both beginners and advanced players experienced excellent intonation in real playing with this mouthpiece. That's why we were confident enough to narrow it down to a single intonation setting. We are confident that the second generation LOTUS mouthpiece will enable you to play with better pitch balance than ever before.
Can I order custom made mouthpiece rims?
At this time, we do not offer custom rims or copies. It may become feasible in the future, but time and cost considerations preclude us from dedicating ourselves to it at this time.
We encourage you to try the mouthpiece as is. If you still think it would be better to change the shape of the rim, please feel free to let us know. If many of you have the same request, we will be able to propose a solution.
*Compared to the 1st generation, the XL & L cups have a slightly better rim bite by changing the contour of the rim.
Can I order custom throat sizes?
We do not offer custom throat sizes at this time. Maybe the throat size is not right for you? We recommend that you try the default first before deciding that it is. There are multiple parameters that determine how comfortable a mouthpiece is to blow, and throat is only one of them.
The shape of the front and back of the throat
Throat length
Shape of back bore in general
Gap between mouthpiece and instrument
etc., all of these affect the resistance and air flow.
We have done a tremendous amount of play testing with players ranging from superheroes to beginners. After confirming the best feel and sound for players of all levels, we determined the exact shape calculated and the perfect balance in each cup.
There are always exceptions, of course, but to maintain reasonable production and affordability during our development phase, we need to focus on the 99% of people who will find the feel and performance of these designs absolutely irresistible.
Rest assured, LOTUS mouthpieces do not have extremely large throats and will not take your breath away. Even if you are uncomfortable with the size of the throat, we are confident that you will like it after trying it for a while.
What is the taper of the flugelhorn shank?
Our flugelhorn mouthpieces use a large shank (Yamaha shank).
We hope to offer more shanks in the future. We are planning to offer two types of shanks, Small (Buck) and French (Kennon) shanks, but we would like to give priority to the production of these shanks depending on the number of requests we receive.
How can I get familiar with RAPA-4 VALVE?
Using the 4th valve is very easy: the rotary is more comfortable than the 4th piston, and the use of your left thumb will soon become second nature.
To practice, start by blowing a scale study of your choice. Try to blow in the range of the pedal. Choose an easy pattern and repeat it over and over again to get used to it. Also, bridge the pedal register with other registers. Try playing long scales and arpeggios from bottom to top and top to bottom. This is a great exercise, and the more notes you play, the more fun it will be.
As for musical repertoire, you can find endless inspiration from pieces written for clarinet and cello. They have many wonderful concertos and sonatas. For jazz players, the alto saxophone can play every note in its range. And you can cover many of the tenor saxophone's registers, too.
Jazz players are great to start with alto saxophone solos. Alto sax solos are usually in your normal range, except for the addition of pedal F, E, and Eb. The Charlie Parker Omni-Book is a great place to start. And don't forget to check out the tenor sax solos!
How do I get the most out of my LOTUS mouthpiece? (Video)
Our mouthpieces are just like an electrical outlet, just plug it in! You'll feel the upgrade right away. But here are some tips to help you not only get 100% of your mouthpiece's potential, but also play it better.
What makes LOTUS mouthpieces different? (Video)
How do you break-in a new valve? (VIDEO)