[TC musical instrument 30th anniversary special project]
TMG GUITAR × Sakamoto Matsuki-kun, talking about talking Vol. 1
1st Guest: Mr. Nauya Oouma
"Community Maid" guitar came from Bend, USA, Oregon
Tmg guitar
And guitarist Sakamoto Natsuki's collaboration event holding decision !!
Mr. Natsuki Sakamoto Hakamoto as a host
TC instrument sells as a regular dealer
Tmg guitar
Working with the introduction of
The first guest is familiar guitarist well Numa Yuya!
Talk to the talk theme! Maniac Two talks are, of course, TMG, music, instruments, playing, sound and where to dig down! It is impossible!!
If you have already known TMG, anyone who is interested in anyone is no doubt that anyone else will be an event that you can enjoy it!
Of course, after the event, you can play TMG GUITAR that two actually played!!
◆ Event Overview ◆
Date: May 6 (Mon) Opening 14:30 18:00
Venue: TC Musical Instrument 2F Premium Guitar Lounge Special Booth
(access)
Entrance fee: Free
Reservation
Here
◆ Further plan for the only visit to visit ◆
Take a picture of the event venue after the event starts OR
TMG Guitar Official Twitter
After following, put on the hashtag "TMG with the #TC instrument" and tweet!
TMG official T-shirt will be presented if you present the staff to the staff!!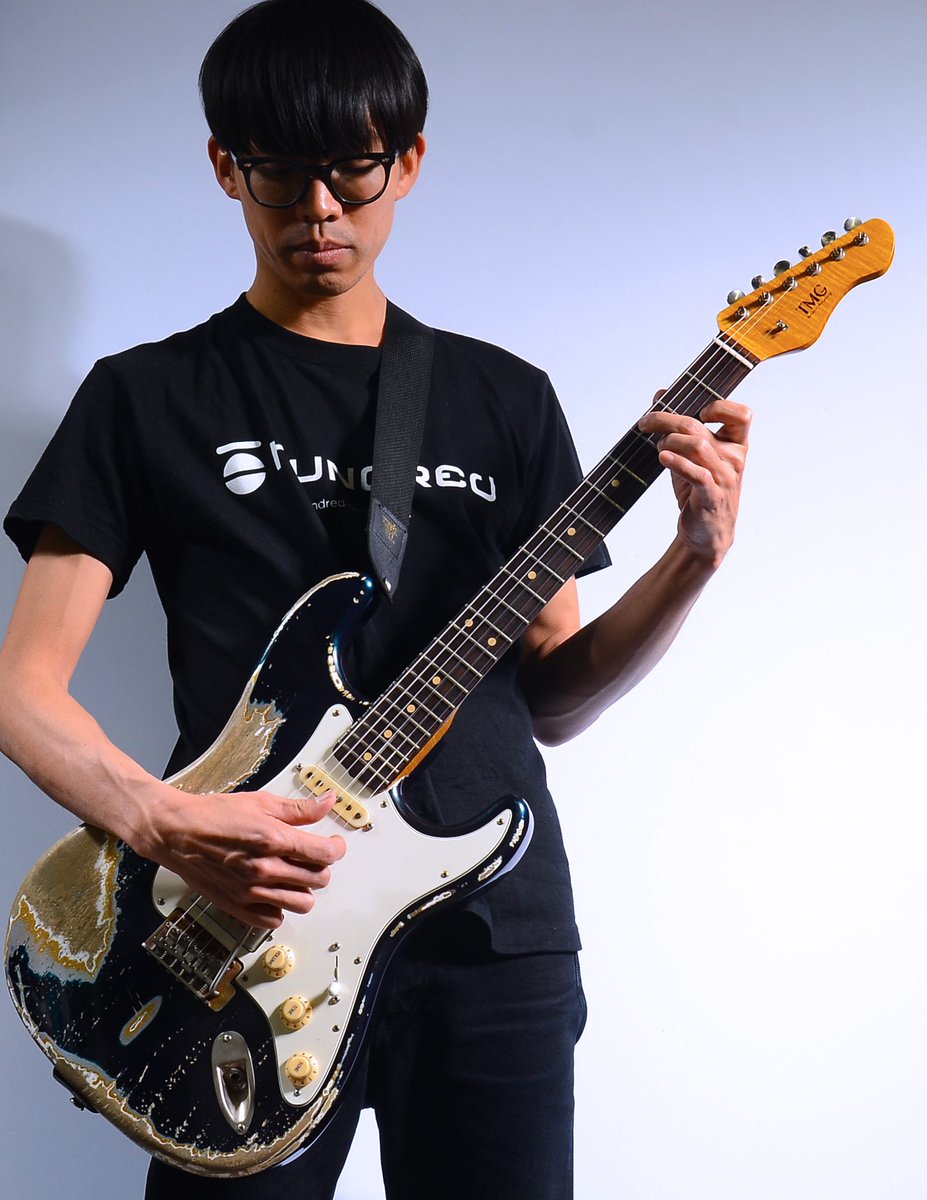 【profile】
Sakamoto Natsuki (Sakamoto Natsuki)
Date of birth: August 28, 1985
From Wakayama Prefecture Wakayama City
He was shocked to the relay of WOODSTOCK 1999, who happened to be seen on TV when I was 12 years old, and runs to a local instrument store.
Although he wanted an electric guitar, he practicated from acoustic guitar, truly receives the word of the clerk and purchased acupuncture.
In the days of doing silently and practicing, he decided to aim for a professional musician, which is affected by Mr. Nishikawa's performance, who happened to see it on TV.
On the day after graduation from high school, I will start activities as a studio musician with the introduction of acquaintances at the same time as Tokyo.
He has been active as a demonstrator of various instrument makers, taking advantage of the band activities with Chilnnuruke, She Her Her Her Hers, Over the Top, etc.
Rock · Shoegazer · HIP HOP · R & B · BLUES · FUNK · TECHNO
Ayasa · de De Mouse · Domino88 · ITSCO · Mash · Saku · Nobu Keichi · Sakai Asada · Shiori Shinyama · Woman Yumi · Tamashiro Chiharu · Sugi Mari · Horita · Sayuri · Izumiya Shigeru · MORE ...
Ayasa · Creepy Nuts · Mash · Home Made Family · Acidy-made Girls Yute · Nobu Asada · Nakanishi Nakanishi · Horita Sayuri · South Atsushi · Sand Clock
サ Sound Produce
· Tan Kobuchin
LIVE venue Limited New Single "Prologue / okay"
Sakamoto Natsuki Twitter
*************************************
【profile】
Yuya Oyuma (Ichima, Nao)
Guitarist, reviewer, writer.
As a guitarist, we started career as his professional, focusing on environmental music studios works from university. He announces two albums in his self-band "IL Berlione", with CM music production and recordings of many artists, live. He gives high rating, such as being elected to "Guitarist of the Year" overseas.
He won the second guitar magazine championship, semi-Grand Prix. He is the largest in the country's largest instrument search site "Digimart", the former room length of the Digimart underground laboratory.
He is currently joining two albums as a member of the Instruct Band "Zubola Funk Laboratory". In March 2019, he started with Drummer Kurose Uchichi and two instrumented band "Ragos".
At the same time he is also a writer and a reviewer as a writer in specialized magazines such as "Guitar Magazine" and "The Effector Book".
Yui Iyuma Twitter
*************************************
TMG Guitar Japan Official HP
Twitter
*************************************