[TC Musical Instruments 30th Anniversary Special Project]
TMG GUITAR x Natsuki Sakamoto Playing, talking party Vol.1
1st Guest: Naoya Inuma
"Community Made" guitar from Bend, Oregon, USA
TMG GUITAR
And guitarist Natsuki Sakamoto's collaboration event will be held !!
Host with guitarist Natsuki Sakamoto
TC instruments are sold as regular dealers
TMG GUITAR
While introducing, I play and talk!
The first guest is Naoya Inuma Nanuma, a familiar guitarist!
There is no tied up to the talk theme! The talk of the two geeky people is not only TMG, but also music, musical instruments, performances, sound, and how far it will be digged into it! It is impossible to predict!
There is no doubt that anyone who already knows TMG, who is interested, who does not know it at all, will be an event that anyone can enjoy!
Of course, after the event, anyone can try the TMG Guitar that the two actually played !!
◆ Event overview ◆
Date: May 6th (Monday) Opening 14:30 Performance 15:00
Venue: TC Musical Instruments 2F Premium Guitar Lounge Special Booth
(access)
Admission: Free
Please make a reservation
Here
◆ Furthermore, only for those who come to the venue ◆
Take a picture of the event venue before or the end of the event
TMG Guitar Official Twitter
Follow the hashtag "TMG with #TC instrument" and tweet!
If you can present the tweet screen to the staff, you will receive a TMG official T -shirt !!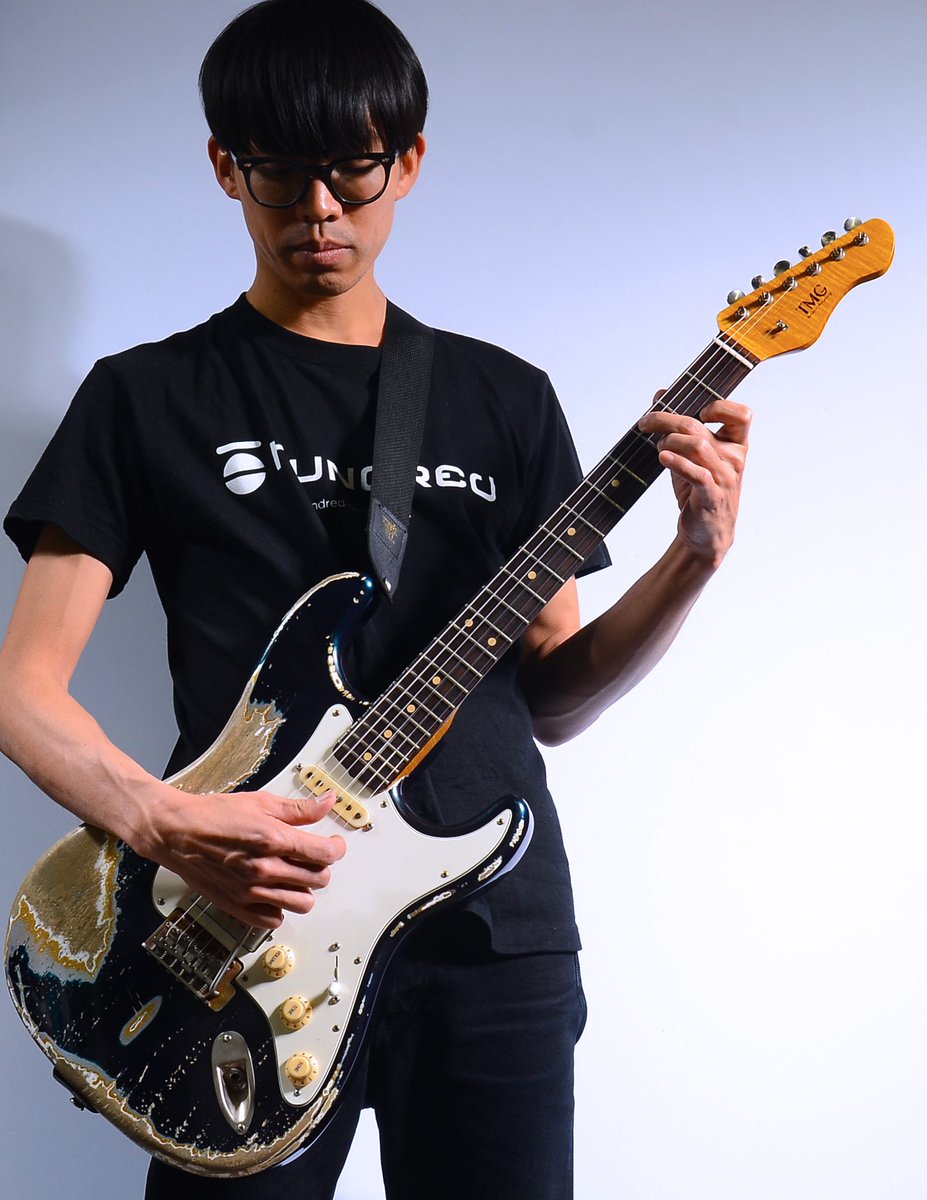 【profile】
Natsuki Sakamoto
Date of birth: August 28, 1985
Born in Wakayama City, Wakayama Prefecture
I was shocked by the broadcast of Woodstock1999, which I happened to see on TV when I was 12 years old, and ran to a local musical instrument store.
Even though I wanted an electric guitar, I really received the clerk's words to practice from the Akogi and bought an acoustic guitar.
In the days of practicing silently, I was influenced by Susumu Nishikawa's performance on TV and decided to become a professional musician.
The day after graduating from high school, he started his activities as a studio musician with an acquaintance's introduction at the same time as he moved to Tokyo.
After a band activity in Chilinul Waka, She Her Her HERS, OVER THE TOP, etc., he has been active as a demonstrator of various instruments manufacturers, making full use of producers, studio musicians, and their specialties.
ROCK, SHOEGAZER, HIP HOP, R & B, Blues, FUNK, Techno
AYASA / De de Mouse / Domino88 / ITSCO / MASH / SAKU / Society deficient girl Sayuri / Shiori Asada, Shiori Niiyama, Yumi Tamaki, Chiharu Tamaki, Mari Sugi, Sayuri Horishita, Sayuri Horishita, Shigeru Izumiya ...
AYASA / Creepy Nuts / MASH / HOME MADE Family, Sayuri Sayuri, Shinichi Asada, Yasushi Horishita, Sayuri Horishita, Sand Clock
◎ Sound production
・ Tanbuchin
LIVE Venue Limited New Single "Prologue/OK"
Natsuki Sakamoto Twitter
*************************************
【profile】
Naoya Idanuma
Guitarist, reviewer, writer.
As a guitarist, he started his professional career, mainly in environmental music studio work while in college. He released two albums in his own band "IL Berlione" while working on commercial music production, recording of many artists, and live. It is highly evaluated, including being selected as "Guitarist of the Year" overseas.
Received the 2nd Guitar, Magazine, Championship, Semi -Grand Prix. Former director of Digimart underground laboratory, a popular content of the largest instrument search site in Japan, Digimart.
Currently, he participates in two albums as a member of the Instal Funk Band "Zubola Funk LABORORATORY". In March 2019, the drummer Frog Ichiichi and the two instrumental band "Ragos" started.
At the same time, he has been working as a writer and reviewer in specialized magazines such as "Guitar Magazine" and "The Effector Book".
Naoya Iiduma Twitter
*************************************
TMG Guitar Japan Official HP
Twitter
*************************************