GOAT GENERATOR has been receiving a great deal of response from various overseas areas of domestic overseas since its launch. thank you!!

From this time, we will tell you the secret stories of Generator development several times.

Currently, STEREO CHORUS/STEREO Echo is working on the release and is waiting for the prototype to be completed. We will tell you about this as soon as new information is entered.Goat Generator Development Secret Story Part 1ROCKMAN DISTORTION GENERATOR told the engineer who analyzed the circuit, "I don't want to do this perverted circuit again." Looking back on the notes at the time of development, we will tell you some surprising points, such as "This is amazing !!" "This is a pervert !!"First, Part 1

"This is amazing !!"


Equipped with a function called auto clean (center of the photo) that makes the guitar VOL control clean sound.
In an era when distortion was required of distortion, this idea is unique to Tom Cholz, a sharp and player himself.
According to the engineer, "I think it's pretty amazing because the effector has just begun to have an" amplastic distortion with excellent response "."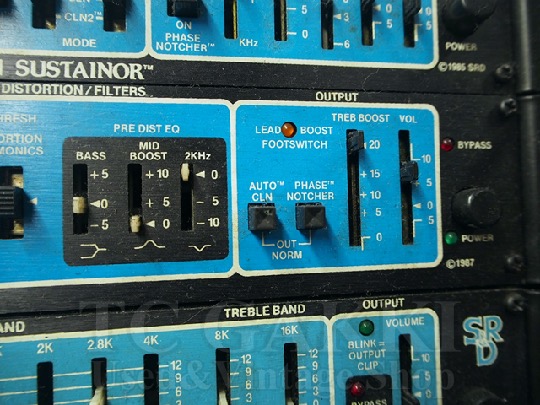 The auto clean of the original Distotion Generator is switched.
"Blue Series" is a project that is being promoted by your support.
Please look forward to the next information.
* This information will be scheduled at this stage, so the specifications may be changed.
GOAT "BlueSeries" Generator
Order
Here
from.
Project information
The latest information so far
https://www.tcgakki.com/otoku/? n_pk = 3688
<><><><><><><><><><><><><><><>
Thanks to you, 30th anniversary (SINCE1989)
〒169-0073
1-11-23 Hyakinmachi, Shinjuku-ku, Tokyo
TEL: 03-5386-4560
URL: https: // wwww.tcgakki.com/
Goat Blue Series Development Team
TC Musical Instruments 1F Sano (Sano)
<><><><><><><><><><><><><><><>