TC Musical Instruments is an authorized distributor of TMG Guitar
This guitar was handcrafted by the owner, Jonathan, in order to create vibrations similar to those of a solid guitar while maintaining an acoustic feel and producing a rich, sustained tone.

The body and center block are made of solid maple, and the neck is made of high-quality mahogany, which does not compromise the acoustic feel of the guitar. The neck is made of high-quality mahogany without sacrificing the acoustic feel.
The fingerboard is made of Indian, Madagascar, or Brazilian rosewood.
The pickups are original TMG PAF hand-wired by "Rod Maqueen" in Austria.


If you have any questions about your order, please contact us from the "Chat" in the lower right corner.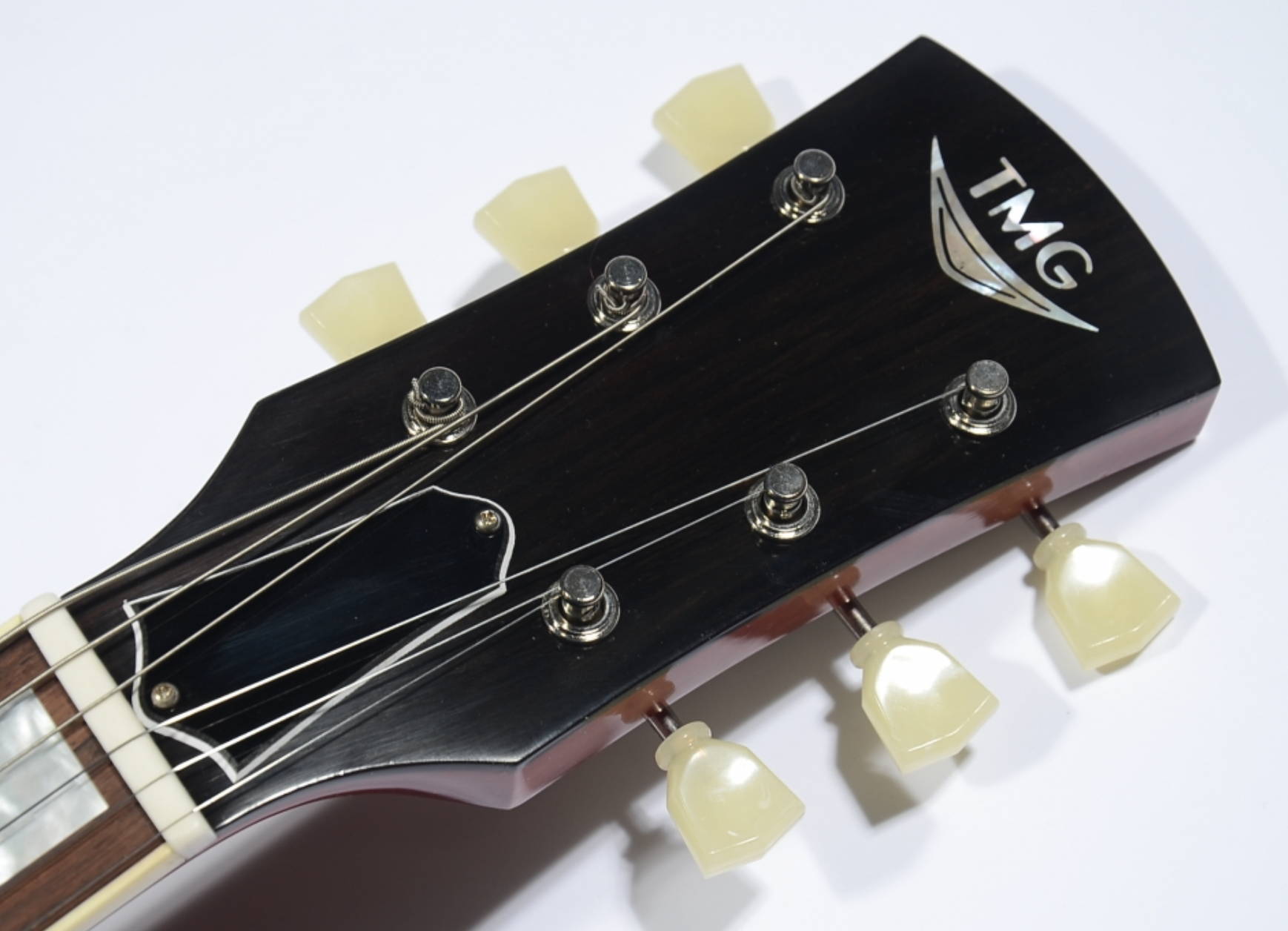 Everything is Vintage Everything is High Quality

All TMG guitars are built to the highest standards.
We have partnered with Emerson Custom, Kluson, Callaham, and Mastery companies to ensure that our guitars play and feel great.
Everything is vintage and fabulous.