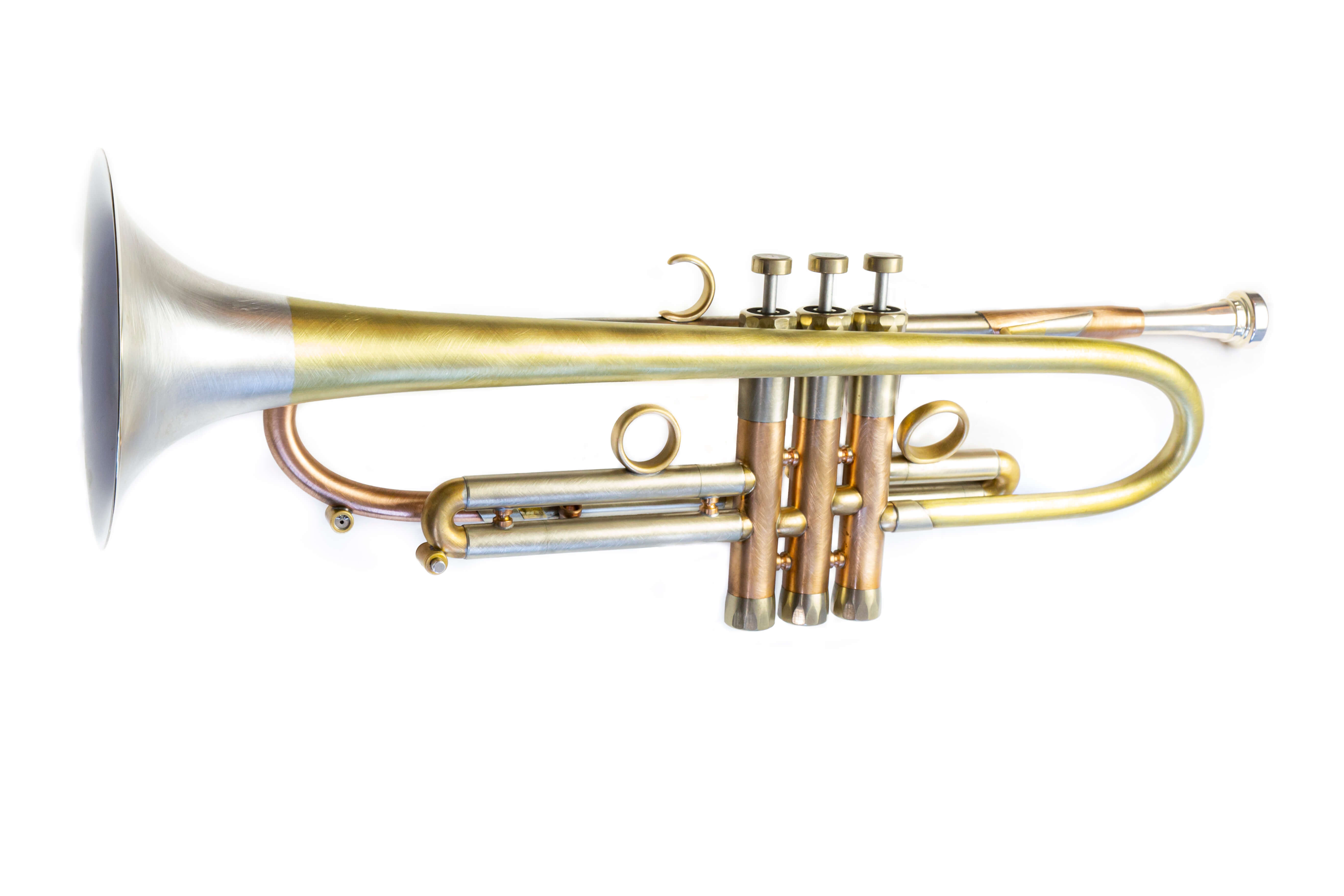 Rich and unique
Brilliant sound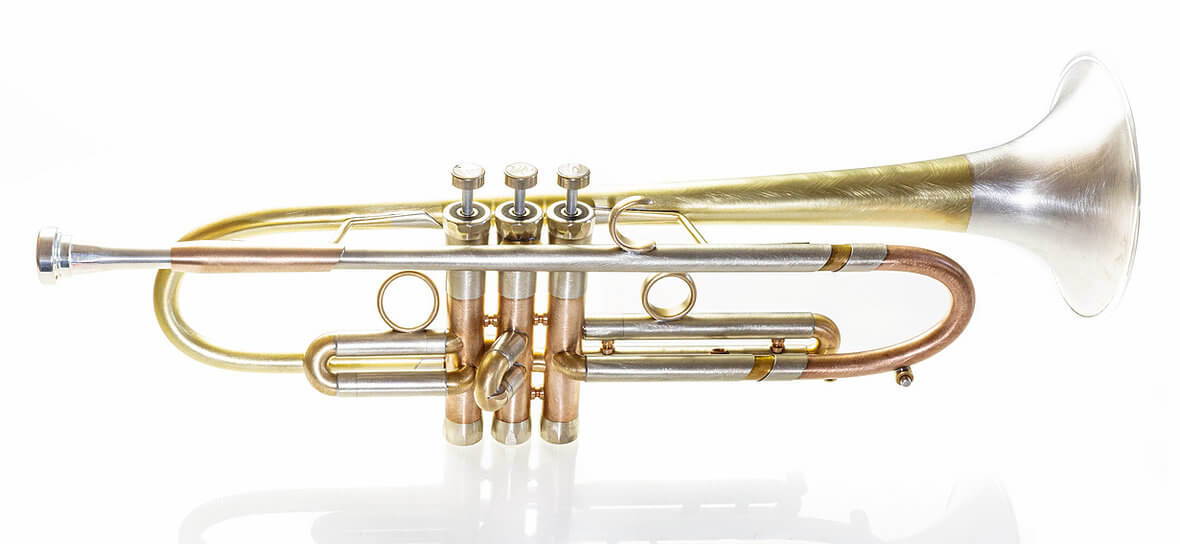 Ideal for jazz and contemporary soloists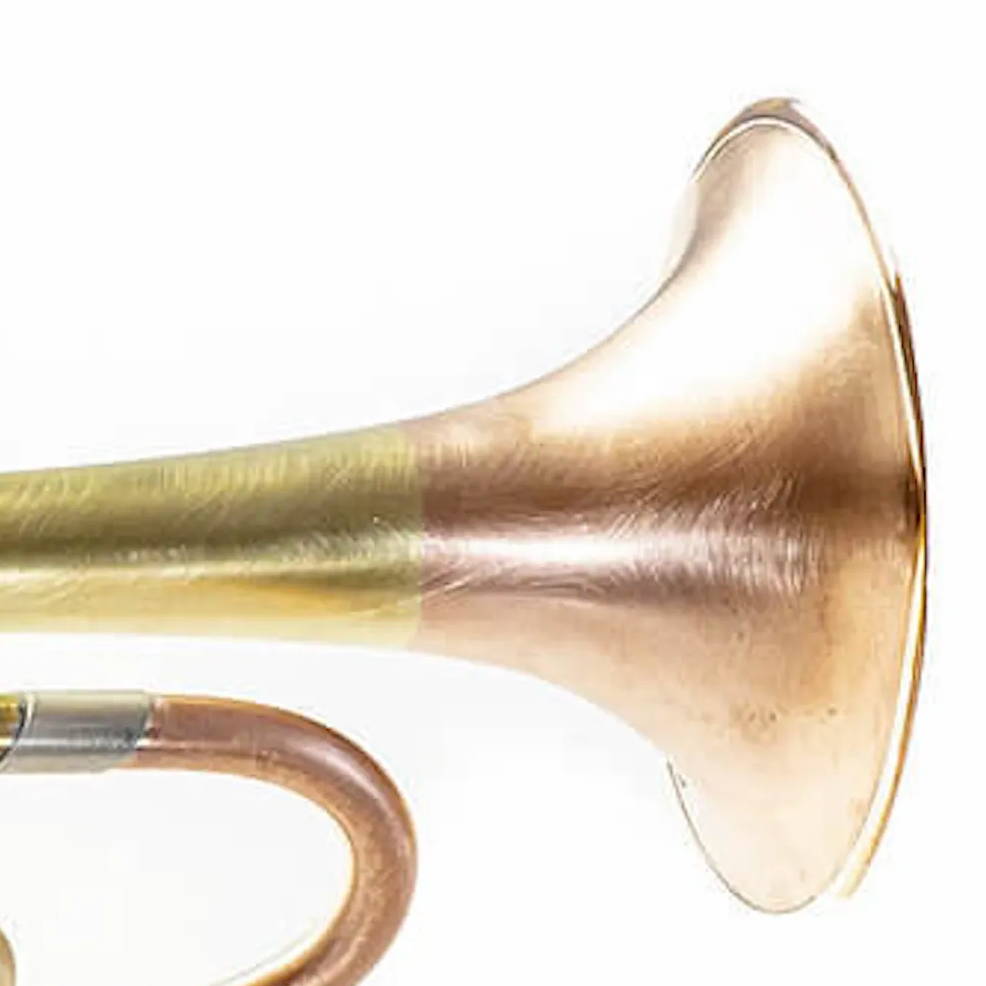 Medium weight
Bronze, machined
This bell has a narrow taper for excellent control. The brass bell body provides a traditional tone, while the phosphor bronze bell flare produces a rich tone at any volume.
The bell flare is slightly larger in diameter than that of a standard trumpet, giving the sound more core and breadth.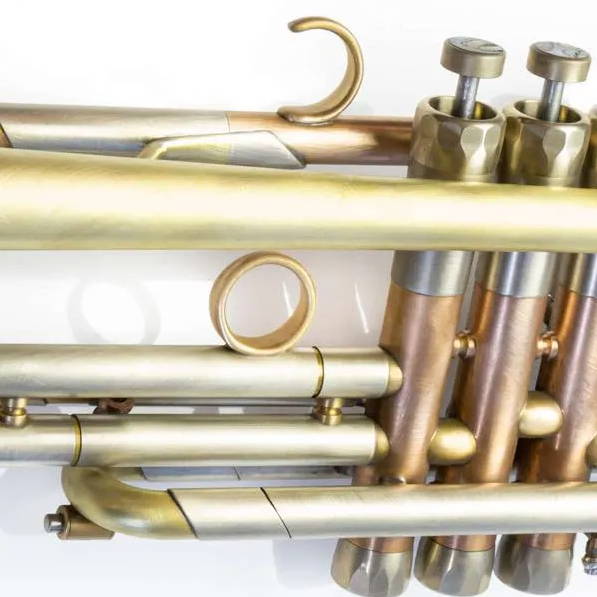 Medium weight
Brass, machined
Tube thickness 0.9mm
Lead pipes are manufactured in-house to maintain the proper taper and tube thickness accuracy.
This makes it easy to aim for the desired sound and enhances its accuracy, resulting in a richer sound.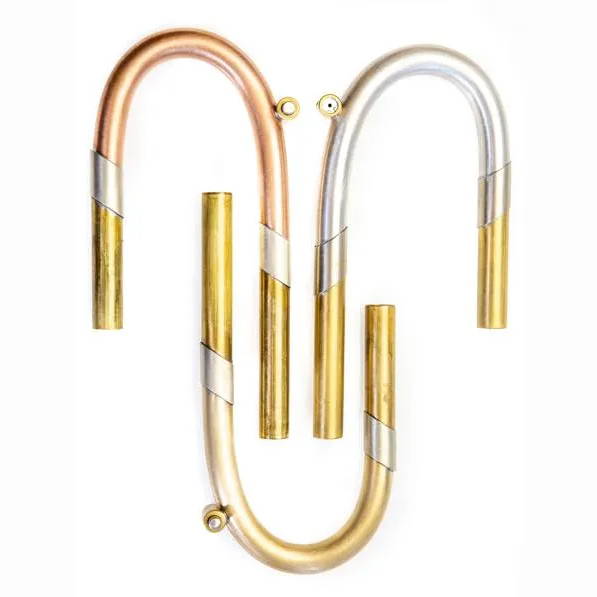 Three options are available.
Yellow Brass
Phosphor bronze
Nickel Silver
The material of the tuning slide greatly affects the tone and feel of the instrument.
You can choose two from the above.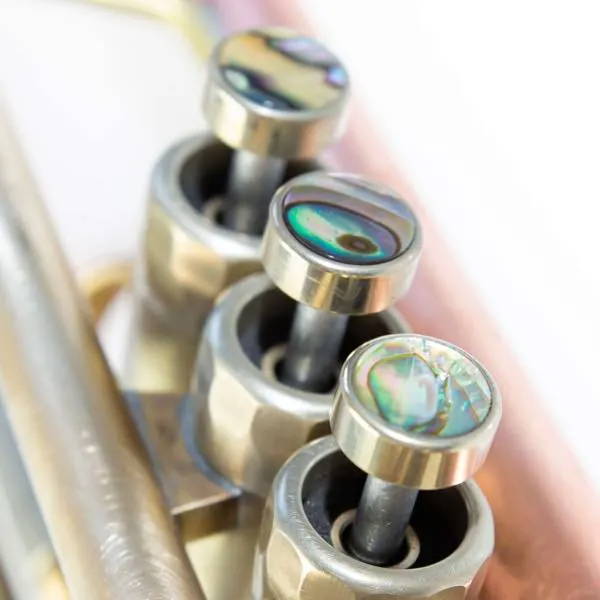 Several options are available.
Top cap
Lights
Heavy
Bottom Cap
Light
Medium
Heavy cap (for 3rd valve)
Each model comes with a light weight top cap, a medium weight bottom cap, and one additional heavy bottom cap.
In the lower register, the phosphor bronze bell flare enriches and warms the sound of small groups and intimate settings. In the upper register, a thick brass bell stem creates the sparkle needed for ensemble playing. They are comfortable playing acoustically as well as on a loud stage with amplifiers.
Those who prefer the blowing feel of Yamaha's Bobby Hsu model or the Bach 42 may feel more at home with the smaller bell taper of the Universal or Solo. However, those who prefer instruments like the Van Laar Oiram or Monette P3 would also find them in a similar category.
Lead players will find that the reed mouthpieces (especially the nickel silver XS and S cups) turn this model into a dominant reed sound. Imagine a shallow mouthpiece + big bell horn combination like early Maynard Ferguson.
---