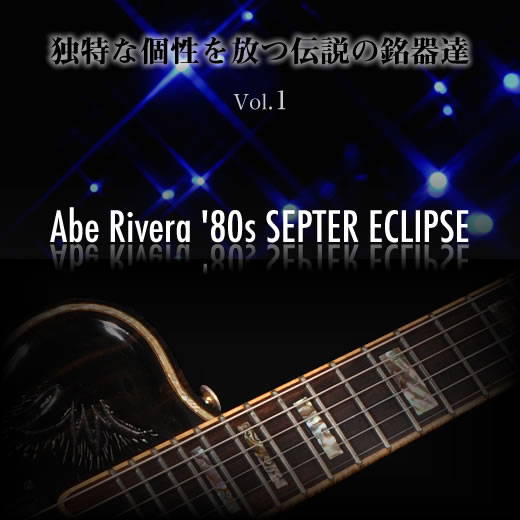 Abe Rivera '80s SEPTER ECLIPSE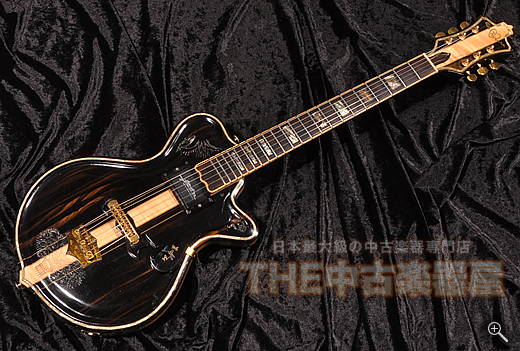 NECK: Ebony/Maple Neck-Thru-Body
Abe Rivera '80s SEPTER ECLIPSE
Abe Rivera has been making guitars on Long Island, New York. His unique designs are the result of his natural craftsmanship and mastery of his craft, as well as his abundance of ideas.
As he says that each guitar is a challenge for him, he has a strong belief that he always tries to make the best guitar he is creating at that moment, considering how the client will play, what kind of fingering and picking he will use, etc., and he creates guitars for people with whom he has empathy through music and for people who really need these guitars. This guitar is a one-of-a-kind instrument created for people who can relate to music and for those who truly need it.

This guitar is one of the "SEPTER" guitars called "ECLIPSE" with an ebony body. The inlays are made of beautiful Mexican abalone, and the bridge base and pickguard are also made of ebony. The tailpiece is machined from solid brass, and a message from Abe Rivera is engraved on each one. This is a rare gem that rarely appears on the market, so please take this opportunity to try one for yourself.
The heart mark on the back of the head symbolizes Mr. Rivera's theme of Paz (peace) and Amor (love).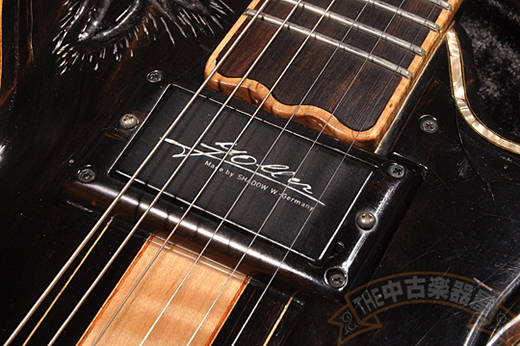 The pickup is a floating Zoller model made by Shadow.
The escutcheon is also handmade in order to change to a mounted type.
Controls are located inside the cavity on the back of the body.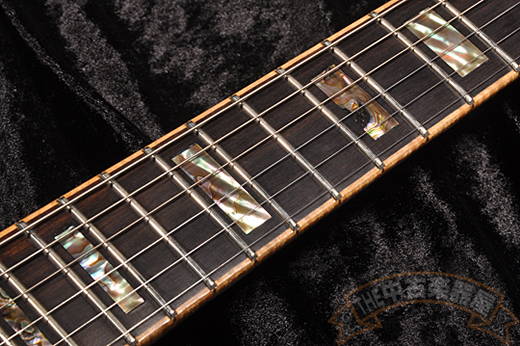 The position marks and binding are made of Mexican abalone, which has a unique shine.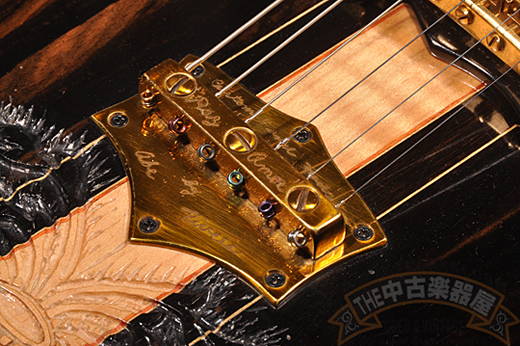 The tailpiece is made of solid brass and each piece is engraved with a message.
Paz (peace) and Amor (love) are Rivera's themes.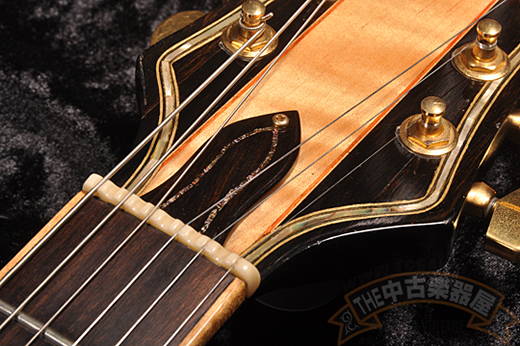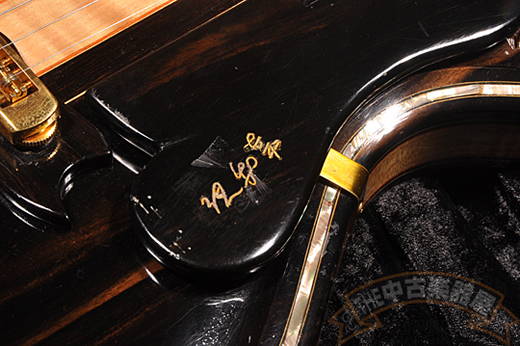 The truss rod cover, pickguard, and bridge base are also made of ebony.